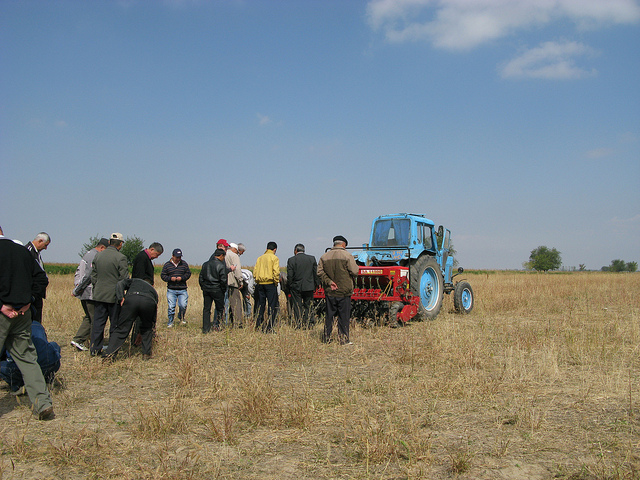 Since the fall of the Soviet Union, Kazakhstan's large agricultural sector has had several successes, but also some failures. The transition to a market economy was relatively organized compared to other post-Soviet economies such as Ukraine, but this does not mean it went smoothly. It was a major shock to the agricultural sector because it came with the consequence of leaving Kazakh farmers at the mercy of global markets when many of their enterprises were still in their infancies.
Like many other agricultural economies in Eastern Europe and Central Asia, the challenge now is becoming and staying internationally competitive without resorting to practices that are ecologically harmful or otherwise unsustainable. Kazakh leaders understand how imperative it is to embrace sustainable agriculture, and so the future of sustainable agriculture in Kazakhstan looks bright.
The OECD has noted several key objectives that must be met in order to ensure the wider practice of sustainable agriculture in Kazakhstan. The main obstacle that has been identified is the high costs of production faced by Kazakh farmers, especially for smaller enterprises and family farmers. Not only does this threaten people's livelihoods, but it also leaves smaller farmers unable to compete in the global market.
The integration of small farmers and the reduction of cost barriers is imperative to the promotion of sustainable agriculture in Kazakhstan. Additionally, the OECD has noted that certain aspects of Kazakhstan's agricultural policy are also creating unnecessary obstacles. Before sustainable agriculture in Kazakhstan can really take root, the OECD recommends that the country streamline its regulatory process and eliminate the excessive involvement of multiple interlinked agencies in order to end unnecessary confusion around agricultural regulations.
Despite these challenges, the Kazakh Ministry of Agriculture is making a point to promote sustainable agriculture in Kazakhstan, and the Minister of Agriculture is confident that these efforts will bring about long-term change. This is despite the fact that in recent years, Kazakh agriculture has trended toward very fossil fuel-dependent practices that are not appropriate for the climate and environment, primarily because these methods have tended to be cheaper.
In a country already struggling to stay competitive, the cheaper option was usually the one selected. However, this has created ongoing problems for Kazakhstan. Large parcels of formerly arable land are now unsuitable for farming because of contamination and pollution. However, the government is now starting to pay attention and focus on promoting sustainable agriculture in Kazakhstan.
The Ministry of Agriculture seems eager to secure public buy-in by framing this effort as a way to connect with Kazakhstan's rich history and longstanding agricultural traditions, which were well-established in Kazakh society until less than a century ago. The Kazakh government seems hopeful that encouraging a revival of these practices will promote both sustainable agriculture and national pride.
Kazakhstan is an excellent example of a country that is working hard to correct course after years of environmentally harmful practices. While doing so will be an uphill battle, it is not impossible. If the current efforts are successful, sustainable agriculture in Kazakhstan should have a bright future.
– Michaela Downey
Photo: Flickr
https://borgenproject.org/wp-content/uploads/logo.jpg
0
0
Borgen Project
https://borgenproject.org/wp-content/uploads/logo.jpg
Borgen Project
2018-02-03 01:30:47
2019-11-08 02:16:38
Getting Back to Basics: Sustainable Agriculture in Kazakhstan