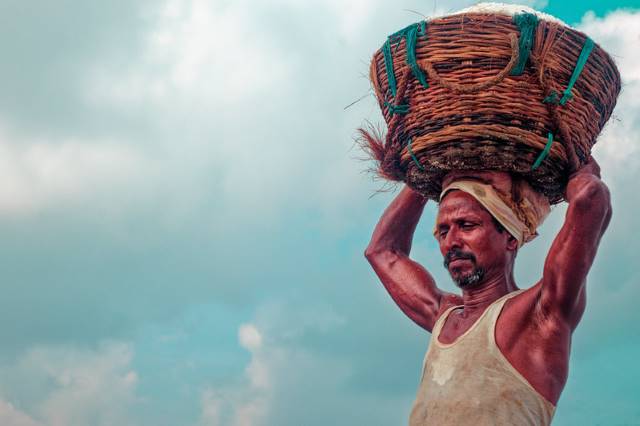 On January 21, 2021, Jai Bhagwan Rana, aged 42, committed suicide by digesting Sulphas tablets during an ongoing protest near New Delhi, India. In his suicide note, he wrote about the current fight to protect Indian farmers' rights from three new agriculture bills signed by India's parliament. The note states "The government says it is a matter of only two to three states, but farmers from all over the country are protesting against the laws. Sadly, it is not a movement now, but a fight of issues. The talks between the farmers and the center also remain deadlock." The farmers' protests in India have received international attention as people look to protect the rights of farmers in India.
Farmers' Protests in India
The protests have escalated since the bill signings in late September 2020, with major marches to the capital city of New Delhi following in late November. Violence has disrupted between the stoic farmers and paramilitary troops armed with water cannons and tear gas guns. Mental health counselors have been disbursed to the protest sites and have reported that farmers are burdened with hypertension, anxiety and trouble sleeping and are afraid of losing their homes and their families. Sanya Kataria, a clinical psychologist, reports that "the farmers are not being heard so there is frustration and aggression," also adding that her patients regularly report feeling anxious.
Violence and Conflict
Five major highways surrounding New Delhi are now filled with protester camps fighting their way through police since November 2020 and thousands of farmers surrounding the northern regions of India settled within the state's borders. The farmers have rations of food with cooking equipment and shelter supplies on-site and have propped up microphones and stages to keep their mission potent.
Farmers broke the two-month peaceful protest on January 26, 2021, breaking through law enforcement barricades by mobilizing 10,000 protesters on tractors as well as horses and storming into India's most important 17th-century landmark, the Red Fort. Protesters wielded ceremonial swords, ropes and sticks, overwhelming the police force with their strength in numbers. Meanwhile, India was celebrating Republic Day, a holiday that exemplifies the country's strength in military and culture with the attendance of important leaders. The casualties injured more than 300 police officers. Reportedly, one protester was killed by his own tractor and many farmers were bruised and bloodied.
The 3 Farming Bills
The three bills that were approved in early September 2020 were rushed through parliament by the Modi government.
The Farmers (Empowerment and Protection) Agreement on Price and Farm Services Bill. The primary purpose of this act is to form contracts between privatized businesses and farmers and legally allow companies to have control of agricultural remuneration, transportation and methodology. Protesters are weary that corporate investors would simply dominate production and exploit farmers through legal clauses.
The Farming Produce Trade and Commerce (Promotion and Facilitation) Bill. This bill takes agricultural produced trade outside of India's state-mandated restrictions, allowing food to be sold outside of mandis (food markets) to cold storage, warehouse, processing units and more. Farmers will be able to do direct marketing, eliminating intermediaries, and therefore, securing higher prices for produce. However, this bill cuts ties between government and farmers, releasing all businesses into competitive markets and cuts farmers from government subsidies or procurement in case of low or fluctuating market demands.
The Essential Commodities (Amendment) Bill. This act removes particular commodities from a federally approved requirement list, which is predicted to boost farmer revenue and ultimately raise retail prices on non-essential items. The bill specifies that non-perishable items can only be deemed essential if the market price rises 50% and perishable items will be essential if the market price rises 100%. This can lead to hoarding, black market activity, and ultimately, raises food prices for everyone.
Support for the Rights of Farmers in India
More than 50% of the population in India works in the agriculture sector, and in 2019, at least 10,281 citizens ended their lives, mostly due to bankruptcy and debt. The protest continues internationally by relatives and families of Indian farmers in the United States, the United Kingdom, Canada, Australia and more, demonstrating their frustration outside of embassies. Since December 2020, millions of international Indian protesters have answered the call to cause. Non-resident Indians have been helping protesters by sending money, arranging transportation and sending rations for the farmers camping outside of New Delhi.
Influencers like Rihanna and Greta Thunberg have used social media to show support for the farmers' protests in India. The Indian government has banned more than 250 Twitter accounts, blaming specific tweets and hashtags as a "motivated campaign to abuse, inflame and create tension in society on unsubstantiated grounds." Since the beginning of the protest, 60 farmers have died in just 40 days from illness, suicide and the blistering cold. Yet, a protester named Kuldeep Singh forebodes that "We will sit here for the next three years. We will sit till the elections, till the laws are scrapped."
– Matthew Martinez
Photo: Flickr
https://borgenproject.org/wp-content/uploads/logo.jpg
0
0
Saiesha
https://borgenproject.org/wp-content/uploads/logo.jpg
Saiesha
2021-04-14 03:36:45
2021-05-14 03:37:01
Suicide Rates Rise During Farmers' Protests in India