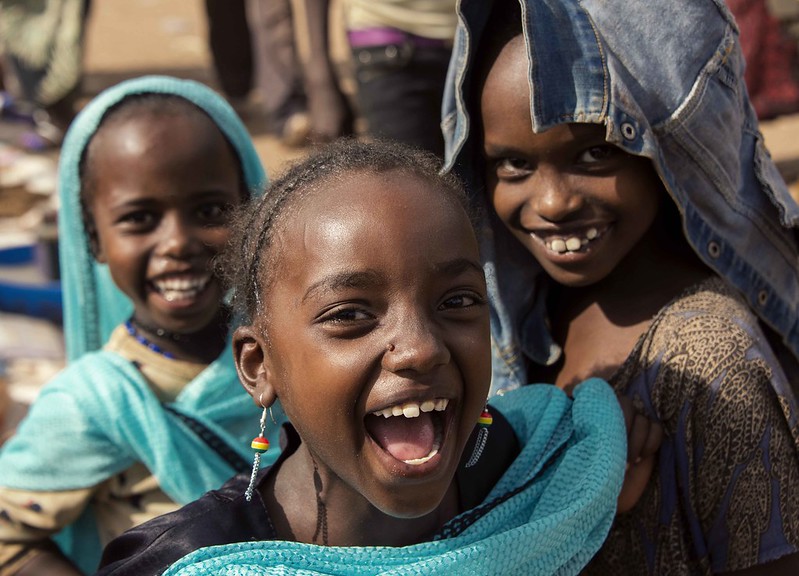 Period poverty, or the lack of access to affordable menstrual hygiene products, is a serious issue in many countries around the world. Ethiopian society considers menstruation highly taboo, therefore, people rarely discuss the topic and menstrual education in schools is uncommon. This leads to stigma and shame for many girls, which are exacerbated by the difficulty of obtaining sanitary products, such as pads and tampons. In fact, 75% of Ethiopian women and girls do not have access to proper menstrual products and 25% cannot afford to use any sanitary products during their periods, often resorting to using makeshift products, such as dry grass or newspaper. The social stigma and poor hygiene surrounding menstruation create a barrier for young women receiving their education in Ethiopia. Throughout the country, 17% of girls are forced to miss school due to the inability to properly manage their periods, although this number is closer to 50% in some impoverished rural areas. To combat period poverty in Ethiopia, local organizations are stepping up to fight the stigma and develop affordable menstrual hygiene products.
3 Organizations Fighting Period Poverty in Ethiopia
Mariam Seba Sanitary Products Factory: An Ethiopian woman named Freweini Mebrahtu used her background in chemical engineering and her experiences growing up with period poverty in Ethiopia to create the Mariam Seba Sanitary Products Factory. This factory trains and employs local women to create washable, reusable sanitary pads that cost up to 90% less than average disposable pads. With proper care, the pads can last up to two years, making them more environmentally and financially sustainable for impoverished Ethiopian women. Mebrahtu's factory creates 750,000 pads a year and has benefited nearly 800,000 women and girls since production began in 2009. Because of the widespread impact of her company, CNN voted Mebrahtu Hero of the Year in 2019.
Dignity Period: Dignity Period, an organization started by American professor Dr. Lewis Wall, works to increase access to menstrual supplies and education in the Tigray and Afar regions of Northern Ethiopia. This organization works in partnership with the Mariam Seba Sanitary Products Factory to create greater accessibility to menstrual products. Since 2014, Dignity Period has bought and distributed more than 150,000 free menstrual hygiene kits containing reusable pads and underwear. Dignity Period also works with Mekelle University in Northern Ethiopia to hold menstrual health training and workshops for both male and female students. These workshops refute common myths and taboos and give students scientific information about how and why menstruation occurs to end widespread beliefs that periods are shameful or a curse. Dignity Period has provided supplies and workshops to more than 336,000 students so far and saw school absences among girls drop by 24% in the areas where it focuses its outreach.
Noble Cup: Founded by Sara Eklund, the Noble Cub is the first Ethiopian menstrual cup brand and provides a safe, affordable option for women suffering from period poverty in Ethiopia. These products can last up to five years even with limited access to water or sanitation, making the products financially sustainable in the long term. Noble Cup distributes these menstrual products and holds workshops with the slogan "Every Queen Bleeds" that teach girls about menstrual health and safety as well as female biology. The workshops aim to help eliminate the stigma surrounding menstruation in Ethiopia. Eklund also leads advocacy projects to make public facilities more period-friendly, such as adding trash cans to bathroom stalls and scientific research posters on female reproductive health issues.
Although period poverty in Ethiopia is still a serious issue, these organizations are working to fight the stigma and better the lives of women and girls throughout the country.
– Allie Beutel
Photo: Flickr 
https://borgenproject.org/wp-content/uploads/logo.jpg
0
0
Yuki
https://borgenproject.org/wp-content/uploads/logo.jpg
Yuki
2021-01-06 07:30:38
2022-04-13 07:50:06
Fighting Period Poverty in Ethiopia