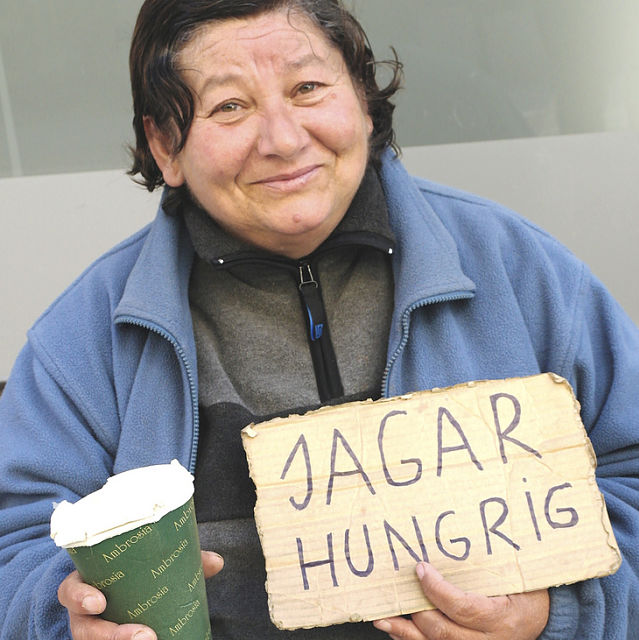 Scandinavian countries such as Sweden can often be seen as the golden standard of the struggle against poverty. With such low levels of poverty, Sweden has implemented many successful strategies to eradicate poverty. However, a deeper look into the reality of poverty in Sweden reveals that the country is not the utopia it is often made out to be.
Six Facts About Poverty in Sweden
While Sweden prides itself on transparency, the country's poverty statistics have been called into question. Although recent government reports have indicated zero absolute poverty, a recent Sweden City Missions report suggests that many basic poverty interventions still involve delivery of essential food and clothing needs. According to Sveriges Stadsmissioner, 62 percent of Sweden's 200,000 basic interventions still focus on providing basic sustenance.
According to the Swedish government, programs addressing poverty in Sweden take a multifaceted approach. They include long-term benefits such as pension, healthcare and expansive family benefits. These programs do an excellent job of addressing poverty, not with a one-size-fits-all solution, but with various approaches adapting to different beneficiaries.
Despite these programs, a recent University College study suggests that many of those who receive short-term, "get back on your feet" benefits, which are designed for short-term empowerment, use these benefits for anywhere from 5 to fifteen years. The National Board of Health and Welfare indicates that a third of short-term benefit recipients end up receiving these benefits for longer than intended.
Statistics portraying poverty in Sweden can also ignore citizens that qualify for benefits but do not receive them. This is one of the downfalls of the nation's robust welfare state. With such a massive bureaucracy to navigate, many citizens are simply unable to complete the necessary forms to receive the benefits they qualify for.
Poverty in Sweden is not just limited to its citizens. With nearly 1,500 refugees entering Sweden every week, the government's welfare system is being stretched. If the current rate of immigration continues, nearly 2 percent of the Swedish population will soon be refugees. In desperate need of help, these refugees have completed arduous journeys often stretching for thousands of miles and many months. Since they have little to begin with, refugees who settle in Sweden need welfare to assist with nearly every facet of life.
Sweden measures its poverty in terms of absolute poverty (income of $2 per day), rather than relative poverty (less than 60 percent of median income). This means that those who are making barely enough to eat two meals a day are not considered to be in absolute poverty. While a zero absolute poverty level is commendable, statistics portraying poverty in Sweden do not necessarily discuss those who live in relative poverty – many of these people cannot afford much more than a single bottle of water.
Sweden can be looked to and praised for its expansive welfare state and statistical lack of poverty. However, poverty in Sweden still exists, and the country's official statistics often fail to reflect the reality.
– Sam Kennedy
Photo: Flickr
https://borgenproject.org/wp-content/uploads/logo.jpg
0
0
Borgen Project
https://borgenproject.org/wp-content/uploads/logo.jpg
Borgen Project
2018-07-26 01:30:05
2020-01-06 12:22:54
Six Facts About Poverty in Sweden