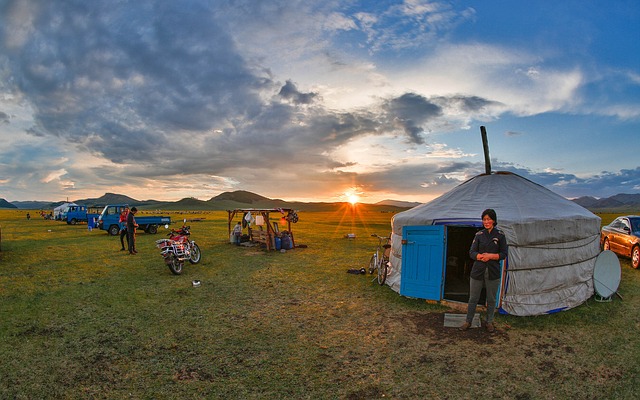 Mongolia experienced a relatively democratic revolution in the early 1990s. As a result, the country formed a multi-party system, wrote a new constitution and even created new means of economic growth. Mongolia is abundant in resources and its economy has received support from the country's established mining and agricultural sector. The country also boasts some successes as it has worked to pass a variety of new legislation. For example, legislation that strengthens inclusive governance and reduces gender disparities. Despite engagement in its future, there are still challenges of continuing poverty in Mongolia. Furthermore, Mongolia faces a lack of access to equal opportunities that would improve livelihoods. Here are 10 facts about poverty in Mongolia which present some of those challenges in more detail.
10 Facts About Poverty in Mongolia
There has been a decrease in the prices of coal and copper – These were previously two of Mongolia's main export products. This has influenced the decrease in growth percentage over the last decade. Compared to 11.6% growth in 2013, Mongolia has been experiencing decreasing economic growth in the single digits. In 2016, the growth percentage was at a low of 1.2%.
Development growth is reducing poverty rates – Though there has been a recent economic downturn, Mongolia's overall development growth has helped to reduce poverty rates in the country. Poverty rates decreased from 38.7% in 2010 to 27.4% in 2012. That difference is greater than 11%.
Poverty rates are barely decreasing – According to an estimation that the National Statistical Office and the World Bank conducted, Mongolia's recent estimation in 2018 shows that 28.4 percent of the population is below the poverty line. This is a decrease of slightly over one percent from the 2016 estimate.
Income inequality is continuing the cycle of poverty – What continues to reinforce poverty in Mongolia is its income inequality. Poverty rates are higher in rural areas in comparison to urban areas at 35.5% versus 23.2%. Subsequently, many people move to Ulaanbaatar. That is Mongolia's most densely populated city, home to 60% of the population. The living conditions in the outskirts of the city lack basic services, resulting in a lower quality of life. For example, sanitation or primary education is not available there. Additionally, jobs in the larger city require more qualified skills which newcomers do not have. With these factors, poverty rates are constant and unemployment rates stagger in Ulaanbaatar.
Rural areas lack access to sanitation – In urban areas, two-thirds of the population has access to working sanitation. However, in rural areas, only 36% of the population has access. In the poorest households of rural areas, slightly over 10 percent have access to those resources.
The "100-Day Plan" aims to improve the economy – In April 2014, Mongolia's prime minister launched a "100-day action plan" intended to boost the economy. The plan has a 50-point agenda that covers various areas of the economy such as manufacturing and the development of small businesses, to lift more people out of poverty. An economic council oversees the action plan, jump-starts the projects and reports back to the Prime Minister. The plan works to address current needs but the country will need a sustainable strategy to benefit the economy and populations long-term.
People who escaped poverty are in danger of becoming impoverished again – Even those who make it above the poverty line in Mongolia are vulnerable to slipping back under. In fact, this is a sign of unsustainable economic support. The National Statistical Office noted that this is due to the consumption level of people who get out of poverty being at the bare minimum. Its report presents that those who were above the poverty line in 2014 returned to poverty in 2015 and 2016. This was due to sudden and negative socioeconomic decreases.
There is a lack of educational opportunities – Families living in poverty, especially in rural areas, have trouble finding consistent and equal educational opportunities for their children. However, organizations like UNICEF are impacting changes in education among all students. The Basic Education Programme has assisted the Mongolian government in providing socioeconomic services to families in poor regions. Additionally, the program has helped to reduce secondary school drop-outs by 68%.
Infant mortality is high – A vast household survey conducted in 2010 uncovered that infant mortality rates in rural areas are double that of urban areas. Additionally, children in poor households are three times more likely to be underweight than children in wealthy households. Growing up below the poverty line can influence a Mongolian child's survival rate.
Urban area populations are growing which can result in a geographical transfer of poverty rates – The World Bank stated that between 2016 and 2018, the poverty rate decreased by four percent in rural areas, though the rate is still high. It also increased by 0.1% in urban areas. Poverty is highly concentrated in these urban areas.
Looking to the Future
These 10 facts about poverty in Mongolia show that the country's transition has come with many struggles in its fight to better people's livelihoods. However, as the country gains more income, there is a chance for more diverse opportunities in job placement which will raise economic growth. As long as poverty-reduction measures are included in the development of the country, poverty rates can decrease in the future.
– Melina Benjamin
Photo: Pixabay
https://borgenproject.org/wp-content/uploads/logo.jpg
0
0
Kim Thelwell
https://borgenproject.org/wp-content/uploads/logo.jpg
Kim Thelwell
2019-07-27 04:56:29
2022-03-23 11:51:47
10 Facts about Poverty in Mongolia