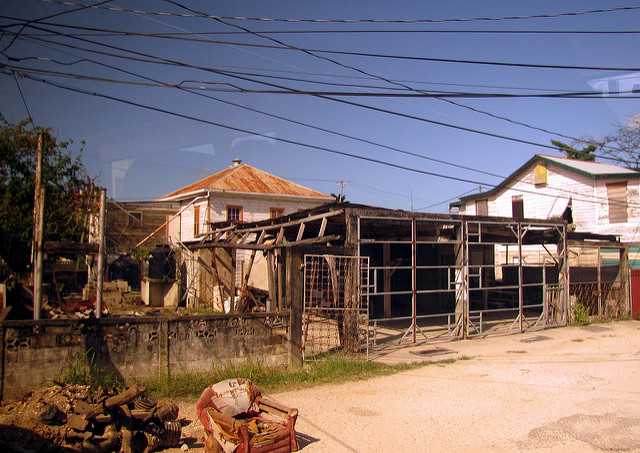 Belize is a Central American country located along the Caribbean Sea with a 2017 population of over 360,000 people. It became an independent nation in 1981, and tourism has become one of the biggest drivers of the economy.
Belize has suffered major challenges that have had a detrimental impact on the country and its people. These challenges include a high public debt and the effects of environmental disasters like hurricanes. Here are the top 10 facts about poverty in Belize.
Top 10 Facts About Poverty in Belize
Belize is considered an upper-middle-income country with a GDP per capita of $4,806.50. Despite this, a 2009 study revealed that 41.3 percent of the population of Belize lives at or below the poverty line. The main at-risk group in Belize is the children. In 2016, 49 percent of the children in Belize lived in poverty. These children lack access to basic needs such as healthcare and are vulnerable to exploitation.
Different ethnic groups in the country struggle more with poverty than others. In the study recorded in 2009, the results concluded that the poverty rate for the indigenous Maya population was 68 percent, significantly higher than the countrywide average of the time. This represents a disparity in the income levels of different ethnic groups.
Malnutrition is a severe problem in Belize. In 2015, a study showed that over 16 percent of children under the age of five suffered from stunting caused by malnutrition. Approximately five percent of children under the age of five were underweight. That year, less than half of children between the ages of six months old and two years old received adequate nutrition and meal frequency the day before the study.
People are unable to receive access to necessary health care. The Health Care Access and Quality index shows that Belize rates 55.7 out of 100 for access to and quality of health care. Another issue is the significant portion spent by households on health care; over 23 percent of healthcare spending came out of pocket in 2015. However, government spending is expected to increase in the coming years, which will begin reducing the proportion of healthcare spending paid directly by the people.
The unemployment rate in Belize is currently at nine percent of the labor force. Despite an increase in the quantity of jobs in the labor force due to the growth in the population, job opportunities have not increased in Belize at the same rate. Compounding with this problem, a majority of unemployed workers in Belize remain unemployed for six months or more.
In 2015, just over 87 percent of the population had access to the basic sanitation facilities. Though many people still live without adequate sanitation, the availability of sanitation services has been slowly but steadily increasing, rising from a level below 83 percent in 2000. In 2015, 90.5 percent of the people received better access to sanitation, indicating that the trend of improvement will continue.
Agriculture is the second most significant industry in Belize's economy, and is particularly vulnerable to the environmental dangers presented by the climate in the country. When the agriculture industry suffers it has an impact on the availability of affordable food and on the lives of people, especially in rural areas. Approximately 40 percent of the most disadvantaged of Belize's population live in rural areas that depend on the agriculture industry.
Belize has among one of the highest crime rates in the world. In 2017, there were more than 90 homicides per 100,000 inhabitants. Other significant crimes that have become prominent are the drug trade and human trafficking. Young people living in poverty are vulnerable to gang involvement (responsible for a significant portion of violence), and to exploitation ( such as in prostitution).
Educational attainment is low, with an average of 8.1 years of education in 2016. A year before, a study showed that the primary school completion rate was just below 87 percent of children. However, school enrollment has also continued to improve, with a seven percent jump in secondary school attendance between 2014 and 2016. The government of Belize plans to continue pushing for education with methods such as funding new institutions in lower income areas.
In 2016, a four-year Growth and Sustainable Development Strategy for Belize was established. It contains a plan for the key areas that will be the focus for change and new policy in Belize, with priorities that include the development of disaster relief and improvements in education. Several projects now underway in the country work toward goals such as financing a strategy to promote growth and providing funding for disease treatment.
These top 10 facts about poverty in Belize show that there are significant obstacles to improving the state of poverty in the country. However, they also show that many improvements are currently happening that will contribute to helping those in need in Belize. Development is not only achievable, but it occurs at this very moment.
– Lindabeth Doby
Photo: Flickr
https://borgenproject.org/wp-content/uploads/logo.jpg
0
0
Borgen Project
https://borgenproject.org/wp-content/uploads/logo.jpg
Borgen Project
2018-06-21 01:30:59
2020-01-08 14:35:48
Path to Improvement: Top 10 Facts About Poverty in Belize