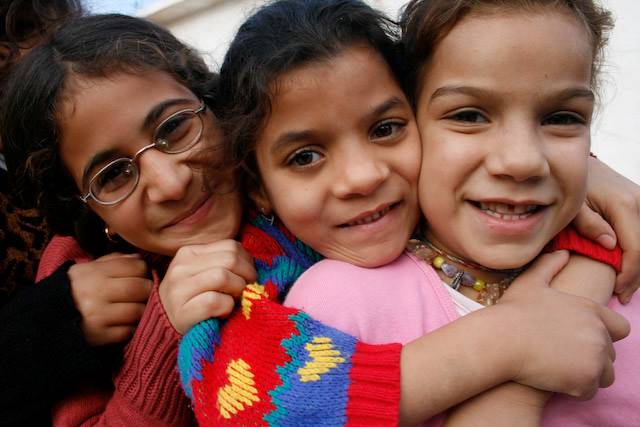 In 2020, the rate of child mortality in Egypt was about five times lower than the rate in 1990, a crucial improvement that displays the effectiveness of programs addressing the issue. Since 1994, the government and partnering NGOs have made significant efforts to reduce child mortality in Egypt. As a result, the country has surpassed its objectives for Millenium Development Goal 4. There are several reasons for Egypt's considerable success in improving children's health.
5 Reasons for Decreased Child Mortality in Egypt
Public health programs. Arguably one of the most significant projects in the fight against child mortality in Egypt is the government's immunization campaign. With the introduction of the Expanded Program of Immunization (EPI), infants received greater protection against diseases such as polio, tuberculosis and tetanus. More than 90% of children aged 18-29 months were fully immunized in 2014. Additionally, the government established initiatives centering on mothers' health. The Healthy Mother/Healthy Child Programme from 1993 to 2009 was significant in reducing socioeconomic and regional disparities in child and maternal health facilities and services. The program played a part in the increase of medically assisted deliveries from 38% in 1988 to 80% in 2008.
Government partnerships with NGOs. The resources and support provided by NGOs boosted the success of government programs. The Ministry of Health and Population worked closely with UNICEF as part of the Young Child Survival and Development program to launch initiatives to improve maternal and child mortality by ensuring services in disadvantaged areas to promote health, nutrition and hygiene awareness. The World Bank also financed the Health Quality Improvement Programme, which focused on improving the quality of care in Egypt's medical facilities located in the most impoverished areas.
Improvements in health sector infrastructure and access. As of 2014, there were 5,000 public primary care facilities and 1,100 public hospitals across Egypt. This, in addition to well-developed roads, means most rural and urban citizens reside within five kilometers of a healthcare center. All these factors mean healthcare is widely accessible. Furthermore, the number of trained medical professionals has increased. Between 1990 and 2012 the number of doctors per 1,000 individuals increased by a factor of 8, according to the World Health Organization. Although regional discrepancies still exist, the Egyptian government continues to establish legislation and programs to improve health.
Health information monitoring and sharing. The collection of data on child mortality rates and general health has allowed the government to monitor progress and implement more informed healthcare strategies. Data has informed previous child and maternal health programs and has contributed greatly to the successes of initiatives. The government has prioritized broadcasting messages through the media to educate people on steps to take to improve maternal and child health.
Government actions and priorities. The government's commitment to women's and children's health has contributed to the decrease in child mortality in Egypt. During the years 1989-1999 and 2000-2010, the health of mothers and children became a principal concern for the Egyptian government. Furthermore, the 1988 creation of the parastatal National Council for Children and Mothers prioritizes the needs of mothers and children and ensures that legislation prioritizes children and women too.
A Better Future
Though socioeconomic inequalities remain, Egypt has made many improvements in children's health. Through cooperation with NGOs, government health programs and a revitalization of the health sector, child mortality in Egypt has decreased exponentially. With continued efforts to promote maternal and child health, Egypt has laid a strong foundation for continued success.
– Sarah Stolar
Photo: Flickr
https://borgenproject.org/wp-content/uploads/logo.jpg
0
0
Lynsey Alexander
https://borgenproject.org/wp-content/uploads/logo.jpg
Lynsey Alexander
2021-05-01 05:18:53
2021-06-11 05:19:10
5 Reasons Why Child Mortality in Egypt Decreased