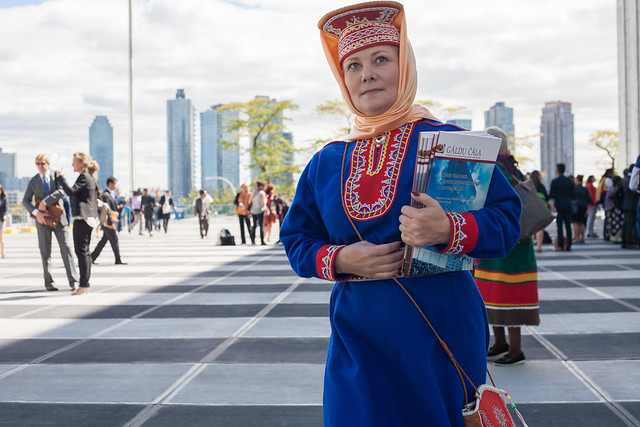 There are 370 million indigenous people in the world today. The majority live in China, where 36 percent of the population is indigenous. This is followed by South Asia at 32 percent, Southeast Asia at 10 percent and Latin America at 8 percent. The United States is 1.5 percent indigenous. Indigenous populations account for about 5 percent of the world's population but more than 15 percent of the world's poor. What is the connection between indigenous people and poverty, and how can it be broken?
Who Is Indigenous?
There is such a wide variety of indigenous cultures that it makes creating a common definition challenging. The United Nations refers to them as the descendants of the inhabitants of a country or geographic regions prior to the immigration of a second ethnic group. The second ethnic group then became dominant through conquest and settlement, marginalizing the original inhabitants. Examples include Native Americans, the Saami of Northern Europe, the Maori of New Zealand and the Maasai of Eastern Africa.
Many people prefer to be called by the name of their individual group or tribe, such as "Navaho" or "Inuit." However, the blanket term, "indigenous," is gaining popularity since it links together different peoples and provides a legitimate status for special rights in many countries.
What Problems Do They Face?
It is difficult to find data for countries in Asia because most governments deny the existence of indigenous populations. For example, China has officially stated that there are no indigenous people within their borders despite having the highest concentration in the world. In areas like the Philippines and Vietnam, there are indigenous populations as well as "ethnic minorities," who are indigenous but do not come from the country in which they are currently living. Often these "ethnic minorities" were forced to leave their native lands.
The best data came from Latin America in 2010 where indigenous people made up 8 percent of the population, but 14 percent of the poor and 17 percent of the extreme poor. Part of the reason for the disparity is the fact that indigenous populations are more likely to live in rural or remote areas. In cities, there is better access to electricity, clean water and education. This is also evident if they are living in an urban slum where indigenous people can outnumber nonindigenous two-to-one.
There is also a significant pay gap for indigenous populations. In Mexico, native people earn 12 to 14 percent less than non-native people. In Bolivia, the gap is 9 to 13 percent and in Peru and Guatemala, it is about 6 percent. In Australia, aboriginals have 30 percent less disposable income than their non-aboriginal counterparts, and in Canada, the wage gap can be as high as 25 percent. This is a large part of the connection between indigenous people and poverty.
How Can This Be Solved?
Approximately half the poverty gap can be accounted for by differences in employment type, education level, living in a rural area and family size. The other half is the "unexplained" gap, which is a result of direct discrimination or racism. This creates a unique challenge for bringing indigenous people out of poverty. Reducing the gap in education rates is widely regarded as the first step and has been steadily improving in the past few years.
In Ecuador, Mexico and Nicaragua, indigenous children attend primary school at the same rate as non-indigenous children. However, in many communities, primary education is still strongly associated with assimilation to the majority culture. The best way to fight this belief is to offer bilingual language and a curriculum sensitive to cultural differences, which is slowly gaining popularity in many countries.
Indigenous peoples often have their own ideas of what improvement should look like; therefore it is important to increase their power to advocate for their own needs. The United Nations Declaration of Indigenous People's Rights in 2007 brought together groups from all over the world. This put them in a better place to negotiate for further rights and land privileges on their terms.  Worldwide, native peoples are asserting their political power to bring long-needed changes to their communities. If governments are willing to listen, indigenous people will have a better chance of breaking the connection between indigenous people and poverty.
– Jackie Mead
Photo: Flickr
https://borgenproject.org/wp-content/uploads/logo.jpg
0
0
Kim Thelwell
https://borgenproject.org/wp-content/uploads/logo.jpg
Kim Thelwell
2019-04-25 01:30:52
2019-04-22 22:07:40
The Connections Between Indigenous People and Poverty