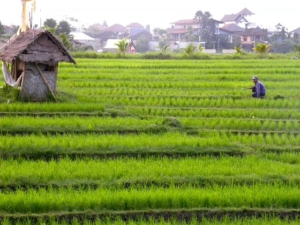 One of the benefits of living in a developed nation with a strong economy is investing and making money off the success of the market. Traditional investing holds profits above all else, and generally shun factors such as environmental impact and workplace equality. Ethical impact investing tries to marry consciousness investing with profit to help both investors and companies active in creating a better world reach greater success.
According to the Global Impact Investing Network (GIIN), impact investing consists of "investments made with the intention to generate positive, measurable social and environmental impact alongside a finical return." Examples of ways that companies can qualify for impacting investing include: reducing their carbon footprint, installing green energy and creating a more diversified board of directors and executive suit. In terms of viability, the GIIN reports that impact investing portfolios "overwhelmingly meet or exceed investors expectations for both social and environmental impact and financial return."  Ethical impact investing portfolios do not sacrifice profits for impact or the other way around, they are the best of both worlds.
Who Does Impact Investing?
Many firms including the biggest in the world operate some form of impact investing. Blackrock calls their form of impact investing, "sustainable investing" and focuses on "investing in progress and pioneering." Blackrock runs funds which are made up of multiple companies which meet a certain criterion. For example, Blackrock's "02 SDG [sustainable development goals] fund" is made up of companies which help to "advance the U.N.'s sustainable development goals."
Companies in this fund include: Tesla INC, Procter and Gamble Vesta Wind Systems and New Oriental Education and Technology. Blackrock's funds are incredibly diverse with the highest percentage weight in the 02 SDG Fund making up only 4.72 percent of the weight. Having a diverse fund helps the fund stay stable in case any of the companies or markets crash.  And the proof is in the numbers — with the Blackrock fund outperforming the market. According to Investopedia, the average return of the U.S. market on average is 8 percent while the average return of Blackrock's 02 SDG Fund is 9.3 percent.
Goldman Sachs also works towards ethical impact investing, but through a geographical lens which seeks to relive certain communities of specific ills. For instance, Goldman Sachs reports that it "invested over $300 million in the City of New Orleans [with an] integrated, place-based approach [which] has provided more than 1,450 units of…housing [and] over 1,300 new jobs."
Goldman Sachs post-2008 has helped to create housing and jobs for an area ravaged by natural disaster. One of the projects that Goldman Sachs operated in New Orleans was the Harmony Oaks Apartments which Goldman Sachs poured "$61.2 million in financing to support the rebuilding effort [post Katrina]." Rather than having citizens invest in a fund, Goldman has corporations and projects apply for a grant which they can then be approved or denied for.
The Bottom Line
In terms of accessibility to the average investor, Goldman Sachs falls behind Blackrock's fund management. Blackrock also includes companies from around the globe in their sustainable investing funds, while Goldman Sachs only offers impact investing related grants in the U.S. Blackrock also runs two other sustainable investment funds with one centered on low-cost sustainability, "01 ESGU" fund and one focused on reducing carbon footprint, "03 CRBN" fund. For investors who want to see a direct correlation with their profits and their impact, investing in Blackrock sustainability funds offers an effective, profitable alternative to traditional investing strategies.
– Spencer Julian
Photo: Flickr
https://borgenproject.org/wp-content/uploads/logo.jpg
0
0
Kim Thelwell
https://borgenproject.org/wp-content/uploads/logo.jpg
Kim Thelwell
2019-09-02 01:30:32
2019-09-22 12:42:06
Why Ethical Impact Investing Is Beneficial