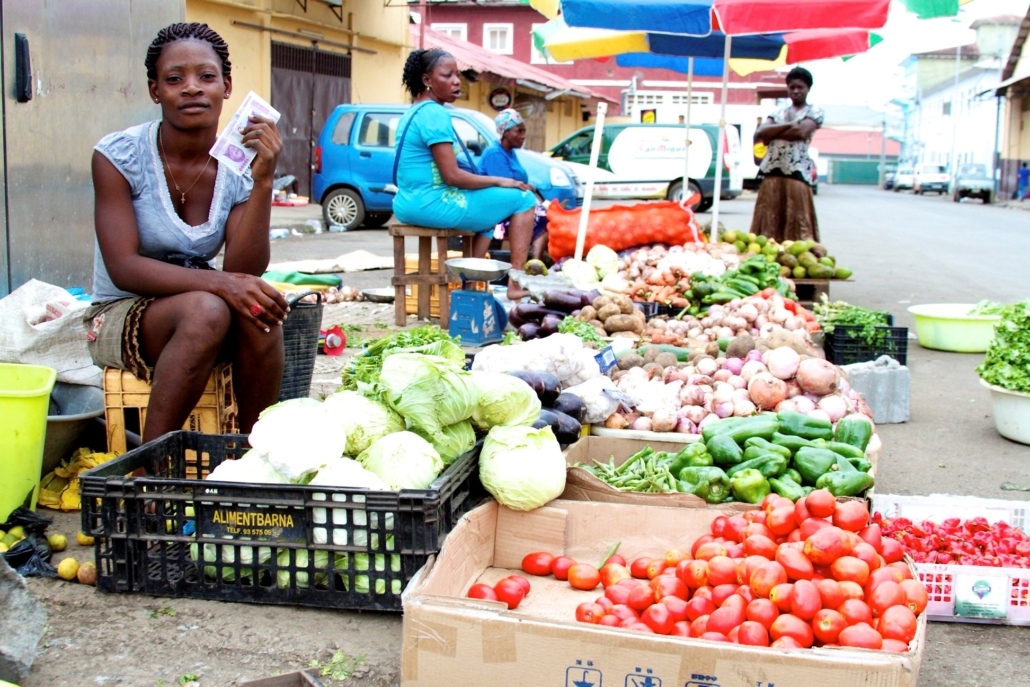 Mariano Ebana Edu's hit single, "Carta Al Presidente," made big waves in 2013 for speaking up about poverty in Equatorial Guinea. In this passionate rap song, Edu, who performs under the name Negro Bey, criticizes President Teodoro Obiang Nguema Mbasogo's oppressive government for keeping its citizens in poverty. Although the oil-rich country has experienced rapid economic growth since the 1990s, rampant corruption and wealth inequality prevent large populations from reaping the benefits. Here is some information about poverty in Equatorial Guinea.
Wealth Inequality
The Republic of Equatorial Guinea is a small country with a population of approximately 1.3 million located on the west coast of Central Africa. Although the country has become one of sub-Saharan Africa's top five oil producers, poverty in Equatorial Guinea remains a major issue. Oil revenues have funded the luxurious lifestyle of President Obiang and his political elite while large populations still lack access to clean water and health care.
Human Development Report
Information about poverty in Equatorial Guinea can be difficult to find since Obiang's government strictly controls the country's media. In 2019, the United Nations Development Programme (UNDP) ranked Equatorial Guinea 144 out of 189 countries in its Human Development Report, combining life expectancy, education and per-capita income data. According to the U.N., more than half of Equatorial Guinea's population still lacks access to clean water. UNICEF has found that 26% of the population uses unimproved drinking water sources, and only 66% have access to basic sanitation services.
Health Care
Healthcare remains a major issue for people living in poverty in Equatorial Guinea, where diseases like malaria and HIV/AIDS continue to be a threat. UNICEF estimates that in 2019, there were approximately 900 new cases of HIV in people ages 0-19 and 1,200 new cases in adolescents and young adults ages 15-24. Insecticide-treated nets (ITNs) are protective gear to help prevent the spread of malaria, but only 38% of households in Equatorial Guinea have at least one ITN. Meanwhile, 20% of children born in Equatorial Guinea die before the age of 5.
Aid and Progress
Enterprise for Development (EfD) is a U.K.-based organization working to eliminate poverty in Equatorial Guinea. EfD provides grants to poor farmers to help improve irrigation and ultimately create sustainable local enterprises with pro-poor benefits. 
The Joint United Nations Programme on HIV/AIDS is a leader in global coordination and advocacy to help end AIDS as a public health threat. Data from UNAIDS shows that in 2019, 23,000 people living with HIV in Equatorial Guinea had access to antiretroviral therapy (ART), and hundreds of expecting parents received prevention of mother-to-child transmission services (PMTCT).
In 2019, the International Monetary Fund (IMF) approved a $280 million bailout to Equatorial Guinea. However, after credible accusations of high-level corruption President Obiang and his senior officials must reveal their private assets before the country can receive the full amount. Equatorial Guinea must also join the Extractive Industries Transparency Initiative in an effort to fight corruption in its oil and gas industries. These reforms can help ensure that foreign aid goes directly to improving the lives of Equatorial Guinea's poor.
– Stephanie Williams
Photo: Flickr
https://borgenproject.org/wp-content/uploads/logo.jpg
0
0
Borgen Project
https://borgenproject.org/wp-content/uploads/logo.jpg
Borgen Project
2020-08-19 07:40:43
2022-03-02 13:05:27
An Overview of Poverty in Equatorial Guinea