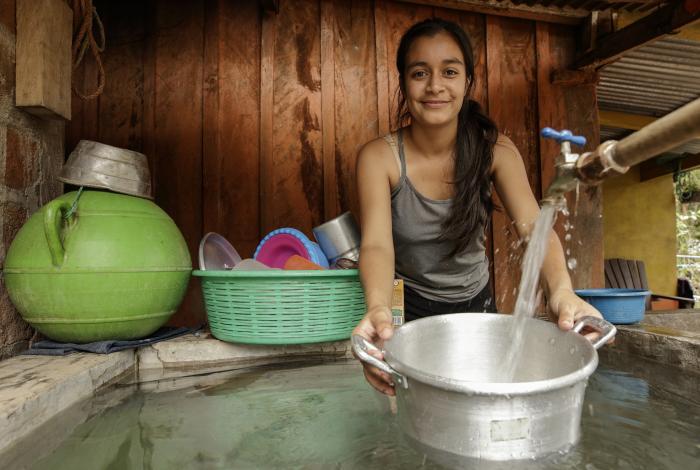 In 2018, the U.S. International Development Financial Corporation (DFC) launched the 2X Women's Initiative. This initiative focuses on financially empowering women across the world, especially in regions in which women face challenges in reaching economic success.
The DFC works in tandem with the private sector to finance various projects across the globe that relate to development. With the goal of spurring economic development and ensuring global stability, the DFC funds all kinds of industries, from healthcare to agriculture to alternative energy solutions.
What is the 2X Women's Initiative?
The DFC created the 2X Women's Initiative with the understanding that women face unique economic challenges and that by investing in women, the global economy would be better off. Across the world, significant cultural, structural and legal hurdles stand in the way of women participating in the economy to the same degree as men. By closing this gender gap, however, global GDP could expand by 26%.
According to Kathryn Kaufman, the DFC Managing Director for Global Women's Issues, women who make good livings reinvest 90% into their families as compared to men who only reinvest 30%. Therefore, by investing in women, the DFC also invests in families and these women's communities.
In order to invest in women around the world, the 2X Women's Initiative funds projects that are run by women, owned by women or empower women. Since its founding in 2018, the initiative has successfully catalyzed $3 billion in investments towards these projects.
Investment Success Stories
Goyol Cashmere: Founded by Ariunaa Byambakhuu, Goyol Cashmere is a small wool and cashmere business operating in Mongolia. Since its founding in 2005, the company has grown from just a handful to greater than 100 employees, more than 75% of which are women. In order to continue production expansion, the DFC loaned more than $5 million to build a new factory and purchase new equipment. By investing in Goyol Cashmere, the DFC invests not only in women but also in diversifying the Mongolian economy.
Increasing Access to Water in El Salvador: El Salvador struggles with consistent water shortages and since the time-intensive task of collecting water often falls on women, improving access to water directly benefits women. In affiliation with the 2X Women's Initiative, the lending vehicle Azure Source Capital is investing in new water pumps, storage tanks and other equipment. Azure Source Capital's investment in improving water access in El Salvador will benefit Salvadorans for decades to come.
Improving Access to Markets for Artisans: In cooperation with the 2X Women's Initiative, Global Partnerships has many initiatives aimed at improving the lives of women. Through the Global Partnerships' Artisan Market Access Initiative, Guatemalan artisan Zandra Sajbin was able to quickly grow her business. By means of the initiative, Global Partnerships partners with social enterprises that buy goods and then make them available for purchase online. Due to this assistance, Zandra can now reach a significantly larger market.
The 2X Women's Initiative has a new goal of an additional $6 billion in private sector investments over the next three years. Based on the initiative's successes since its launch, the future of investing in women across the world is quite promising.
– Alanna Jaffee
Photo: DFC
https://borgenproject.org/wp-content/uploads/logo.jpg
0
0
Kim Thelwell
https://borgenproject.org/wp-content/uploads/logo.jpg
Kim Thelwell
2020-10-27 06:04:15
2020-10-27 06:04:15
Investing in Women: The 2X Women's Initiative