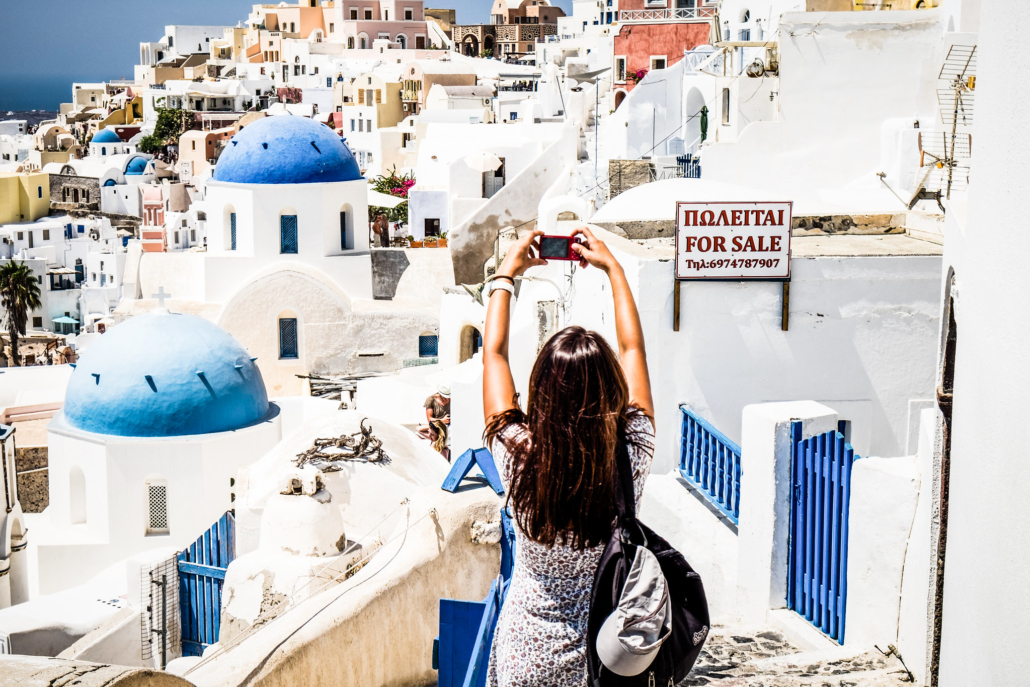 Although many generally consider Greece a developed country and it ranks as number 28 for quality of life according to U.S. News, the recent rise in poverty rates is of increasing concern. Here is everything to know about poverty in Greece.
Current Poverty Statistics
The World Bank reported that the most recent poverty headcount ratio for those living below $2.15 a day in Greece was 0.7% in 2019. Moreover, the European Anti-Poverty Network (EAPN) report titled "Poverty Watch 2022 Greece" found that poverty rates in Greece are on the rise. In 2020, the EAPN reported that 17.7% of the population received wages below the poverty line, coined "income poverty" and rose to 19.6% in 2021. The Poverty Watch report listed three indicators of poverty: income deprivation/poverty, access to seven of 13 basic goods and the labor intensity of a household. The report found that 29.5% of the population (3,092,300 people) is at risk of poverty, 14.8% experience material deprivation of basic goods and 13.6% of adults (individuals aged 18 to 64 years old) live in low-employment households.
In the same report, the risk of poverty for children (individuals aged 0-17) was 23.7%, a 2.3 increase since 2020's finding of 21.4%. Moreover, nearly every one out of four children lives in households at risk of poverty, suggesting that poverty in Greece affects children and is "severe, recurrent and worsening."
While the pandemic can take the blame for just about any rise in poverty rates since 2020, Greece's inflation is a recent growing catalyst of dangerous poverty rates. The World Bank estimates that for every single 1% increase in food prices, more than 10 million people end up in "extreme poverty." In Greece, the EAPN reports that food prices were up by a startling 30% in May 2022. Furthermore, the cost of wheat, a staple grain, rose by 50%. This means that not only do the increasing food prices in Greece imply expensive groceries but with a 30% growth, as many as 30 million people could be facing extreme poverty.
Relief Programs
Here are some influential relief programs currently operating in Greece to reduce poverty.
Diotima: The Diotima Centre is a nonprofit that focuses on supporting and empowering women through free services. Diotima specifically focuses on equipping "vulnerable" women with support and skills to prevent and cope with gender-based violence. In supporting such groups, Diotima helps unlock an entire working class, effectively helping women find independence in every aspect, including financially. 
Terre des hommes (Tdh): Terre des hommes is an organization that provides child protective services to deliver justice to children. Focusing on asylum seekers and refugees, a large portion of Greece's poor, Tdh provides essential needs, such as food and clothing, as well as legal and psychosocial support to child victims.
Emfasis Foundation: The Emfasis Foundation is a nonprofit humanitarian organization that aims to support and relieve homeless people. Emfasis helps individuals through counseling, humanitarian help, support of specialists and more. Essentially, Emfasis' priority is to build relationships with individuals in need, while accommodating their needs and equipping them with a skill set to succeed.
Conclusion
While Greece may not have the most startling poverty rates, there are still many people at risk of extreme poverty. However, with continued support from organizations like the ones mentioned above, poverty in Greece is on track to reduce.
– Micaella Balderrama
Photo: Flickr

https://borgenproject.org/wp-content/uploads/logo.jpg
0
0
Jennifer Philipp
https://borgenproject.org/wp-content/uploads/logo.jpg
Jennifer Philipp
2023-02-02 07:30:35
2023-01-31 08:41:05
Everything to Know About Poverty in Greece