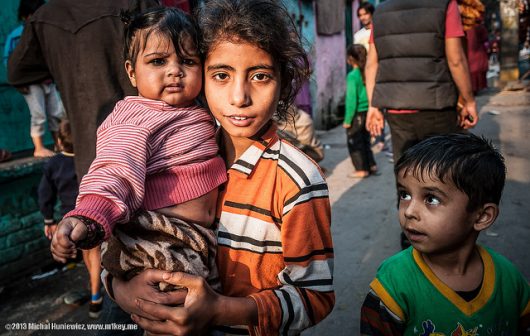 The trafficking of women and children for sexual exploitation is the fastest growing criminal enterprise in the world. This profitable industry generates an estimated $99 billion each year. Unsurprisingly, women and girls make up 96 percent of victims of sex trafficking. The action of sexual exploitation is a human rights violation. This exploitation robs these women and girls of integrity, dignity, health, security and equality.
Sex Trafficking in India an Ongoing Issue Despite New Laws
Sex trafficking in India continues to be lucrative and persistent, and poverty is a major factor. Many vulnerable women and girls are lured into the industry because of the promise of employment. When these women and girls are faced with the harsh reality of poverty, hunger and homelessness, many of them see this as the only option. Matters of poverty are sometimes so severe that parents will sell their own daughters into the trade. These women and children have no other options because they do not possess an education or the skills or the resources to escape sex slavery.
Although India's Parliament passed a bill amending laws concerning sexual violence and making sex trafficking a criminal offense in 2013, this law will only be so successful. Trafficking is profitable, and corruption is widespread. Traffickers can easily pay off police officers to avoid the deserved charges, which leaves women and children still very much at risk and unprotected.
Sudara Provides Employment Opportunities for Sex Trafficking Victims
A mission-driven company exists on behalf of these women and children to not only empower them, but to provide them with dignified employment opportunities. Sudara is an online store that sells items such as clothing, bags, jewelry and children's toys, yet there is so much story behind each of these items.
Sudara started in 2006 by partnering with a sewing center in India and taught six women how to sew a pattern for loungewear pants that have been named Punjammies. The previous year, founder Shannon Keith had just returned from a trip to India, where she heard many stories of women who were sold into sex slavery and women who were being picked up off the streets by local pimps.
From the beginning, Sudara's focus and goal has remained the same: to empower women to live in freedom from sex slavery through safe, sustainable living-wage employment. Every pair of Punjammies robes and slouch pants are made in India, and every style is named after a woman at one of the centers.
Fifteen years later, Sudara has multiple sewing center partnerships with people from all over India and the United States. One of these center partners, Ivana, provides women who are at high risk of trafficking with valuable skills training on computers and tailoring. In addition, the center also offers counseling services for every woman as well as on-site childcare for their children.
Sudara's mission also emphasizes providing a level of care that allows a woman who has been a victim of sex trafficking in India to heal from her past and facilitate training that leads to a self-sufficient future. Because of this, Sudara pays the sewing center partners a premium that goes towards medical care and counseling. This premium also goes towards job placement services and micro-loans for women who would like to start a business of their own.
Sudara's Nonprofit Arm Helps the Most Vulnerable in India
Sudara also created a nonprofit organization, the Sudara Freedom Fund, to further its social impact goals. The donations made during checkout at sudara.org go towards the Sudara Freedom Fund and have helped fund safe housing for women escaping sex trafficking in India, equipment for new or growing sewing centers and back-to-school programs.
With the continuous support of donations to the Sudara Freedom Fund, one of their most recent successes is the Sunetha Home, which opened in 2017. The Sunetha Home is providing safe housing, meals and an education for 10 girls living in a red light district of India.
Although companies such as Sudara and its nonprofit, the Sudara Freedom Fund, are putting their efforts towards creating freedom for hundreds of women and girls who are at high risk of sex trafficking in India, it is not enough to end sex slavery once and for all. To do that, it is necessary to break the cycle of slavery for the next generation and the generations after that. By supporting Sudara and other philanthropic organization, many people are doing their part to combat the sexual exploitation that millions of women and children face.
– Angelina Gillespie
Photo: Flickr
https://borgenproject.org/wp-content/uploads/logo.jpg
0
0
Borgen Project
https://borgenproject.org/wp-content/uploads/logo.jpg
Borgen Project
2018-06-08 07:30:44
2019-10-13 17:48:47
Sudara Helps Women and Girls Escape Sex Trafficking in India