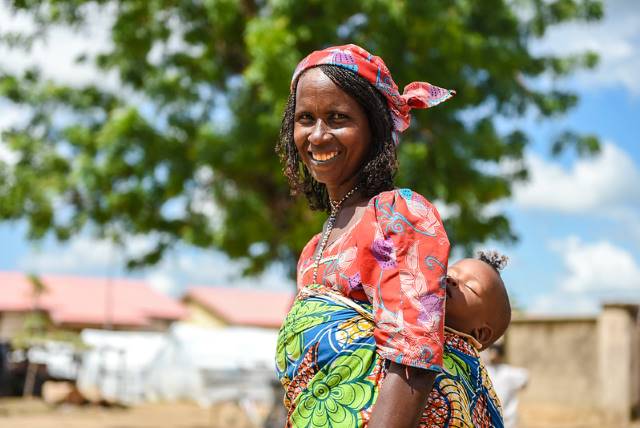 As artisans stitch rows of thread, their fingers pull yarn through loops in patterns passed down across generations. Elexiay, a Lagos-based Nigerian clothing brand, takes pride in its handmade garments crafted by a team of accomplished women crocheters. Supporting a small clothing business like Elexiay allows consumers to back community-based entrepreneurs as opposed to faceless fast fashion corporations. Small businesses have to compete with fast fashion giants, which makes it difficult for these smaller businesses to thrive. Especially in the wake of the COVID-19 pandemic, supporting small businesses can make a significant impact on the lives of employees. The Elexiay clothing brand empowers Nigerian women and provides jobs to help them rise out of poverty.
The Elexiay Clothing Brand
Elexiay is a brand that redefines crocheted clothing, which is often stereotyped as "grandma's clothing." Elexiay's collection of products is a reinvention of crocheted clothing that keeps up with the latest fashion trends. With crocheted crop tops, skirts and maxi dresses featuring elegant slits, Elexiay displays its grasp of the year's latest trends.
Elexiay's signature crocheted designs serve a greater purpose than just style. Elexiay's founder, Elyon Adede, described to The Zoe Report how vital women's empowerment is to Elexiay. Accordingly, Elexiay solely employs Nigerian women who handcraft each piece of clothing. Many after-school programs in Nigeria teach the art of crochet. Due to the emphasis on craftsmanship, Elexiays's employees avoid the hazards associated with factory textile production and can share Nigeria's art of crochet with the world.
Rising Poverty in Nigeria
Before the COVID-19 pandemic began, approximately 40% of Nigerians lived below the poverty line, with millions more at risk of falling into poverty. During the pandemic, international oil prices dropped. This decline severely impacted Nigeria's economy as more than 60% of Nigeria's government revenue comes from oil. According to the World Bank, the consequences of the pandemic, coupled with Nigeria's oil price crisis, could "push around 10 million additional Nigerians into poverty by 2022."
In this way, Elexiay's emphasis on fair wages and other ethical labor practices coincides with a time when millions of Nigerians face the risk of poverty. The company's commitment to the "creation of jobs locally" demonstrates how a small clothing business can help communities in times of economic uncertainty.
Elexiay's Dispute with Fast Fashion Brand
Despite Elexiay's success in designing crocheted clothing, the company has faced difficulties. For instance, Elexiay posted a picture on Instagram of one of its pink and green crocheted sweaters side-by-side with a sweater featured on a fast fashion corporation website on July 16, 2021.  The sweater sold by SHEIN, the corporation in question, used a design strikingly similar to the pattern crafted by artisans at Elexiay.
In the Instagram caption, Elexiay described itself as a "small black-owned independent sustainable business" and expressed frustration in seeing "such talent and hard work reduced to a machine-made copy." The caption also urged SHEIN to remove the sweater from its website.
Since posting the side-by-side comparison of the sweaters, Elexiay's post received more than 97,000 likes and hundreds of supportive comments. While SHEIN has removed the controversial sweater from its website, this is not the first instance of SHEIN being accused of stealing designs. For example, designer Mariama Diallo accused SHEIN of stealing one of her dress designs for the brand Sincerely Ria in June 2021.
Aside from feeling disheartened after seeing the sweater on SHEIN's website, the Elexiay clothing brand founder also expressed disappointment in SHEIN's practices overall. In an interview with Insider, Adede describes the experience as especially difficult because "SHEIN is known for its unethical labor practices, which is the opposite of what I stand for."
Supporting Small Clothing Businesses
While Nigeria has seen a rise in poverty as a result of the COVID-19 pandemic, individuals around the world can make deliberate choices that benefit communities in Nigeria. The women employees of Elexiay crochet garments by hand, spending days on each piece to share the art of crochet with the rest of the world and are provided with a job and an income through the process. When making the decision of whether to shop from a large fast fashion corporation or a local business, it is important to question the values that each brand holds.
– Madeline Murphy
Photo: Flickr
https://borgenproject.org/wp-content/uploads/logo.jpg
0
0
Evan Winslow
https://borgenproject.org/wp-content/uploads/logo.jpg
Evan Winslow
2021-08-15 07:30:50
2021-08-13 00:38:41
Elexiay Clothing Brand Empowers Nigerian Women