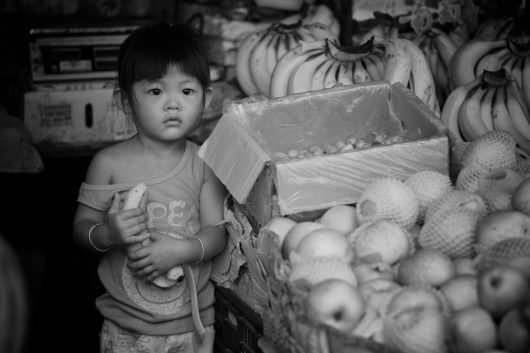 China is known for having educational success. 70 United Kingdom (U.K.)-based teachers were sent to Shanghai in 2014 to study Chinese teaching methods. Surprised with what they found, they returned to the U.K. and reported China's success in the classroom comes from the "chalk and talk" approach – a teaching method the West has been moving away from.
The "chalk and talk" approach is an example of direct instruction; it is when the teacher remains at the front of the classroom, directing learning, controlling classroom activities and ensuring a disciplined environment. This method has contributed to China's great success in international tests such as the Programme for International Student Assessment (PISA), Trends in International Mathematics and Science Study (TIMSS) and Progress in International Reading Literacy Study (PIRLS).
Despite the technique's proven success, the West strayed from direct instruction in the late 1960s and early 1970s. In an attempt to improve teaching methods, it developed what is referred to as discovery learning: basing learning on children's interests, giving them more control over classroom activities and eliminating mental arithmetic.
Jun Yang-Williams, a teacher in English schools who previously taught in China said, "It seems… that British schools have almost dismissed the 'teacher-led' teaching style… Although the 'teacher-led' pedagogy is seen as passive, it does not necessarily jeopardize learning outcomes. Students are in fact more proactive and more responsible for their learning."
Videoed lessons in both China and the U.K. revealed that whole-class teaching makes up 72 percent of Chinese lesson time, compared to only 24 percent in the U.K.
These supposedly innovative techniques were proven to do the opposite of what the West was trying to accomplish. A recent study of classrooms in the U.K. and China found increasing evidence that new-age teaching methods lead to under-performance.
Professor David Reynolds of Southampton University and postgraduate research student Zhenzhen Miao also conducted a test in 2014 on 562 students ages 9 and 10 from Southampton in the U.K. and from Nanjing in China using math tests from TIMSS. The average Chinese score was 83 percent, whereas the average English score was just 56 percent.
By establishing the basics and spending more time on teacher-led style, Chinese teaching methods lead to educational success. Teachers constantly ask and answer questions, invite students to demonstrate solutions on the board and quiz students about their thinking. The classroom is involved, but driven by the teacher rather than the students.
Even with teacher-driven classrooms, students are content with Chinese teaching methods. According to the 2012 PISA survey, 85 percent of Shanghai's students agreed that they "feel happy at school" – a percentage much higher than the Organization for Economic Cooperation and Development (OECD) average.
Perhaps the West will consider reintroducing direct instruction to its teaching methods.
– Alice Gottesman
Photo: Flickr
https://borgenproject.org/wp-content/uploads/logo.jpg
0
0
Borgen Project
https://borgenproject.org/wp-content/uploads/logo.jpg
Borgen Project
2016-09-27 01:30:50
2020-06-05 12:42:22
Chinese Teaching Methods Lead to Educational Success