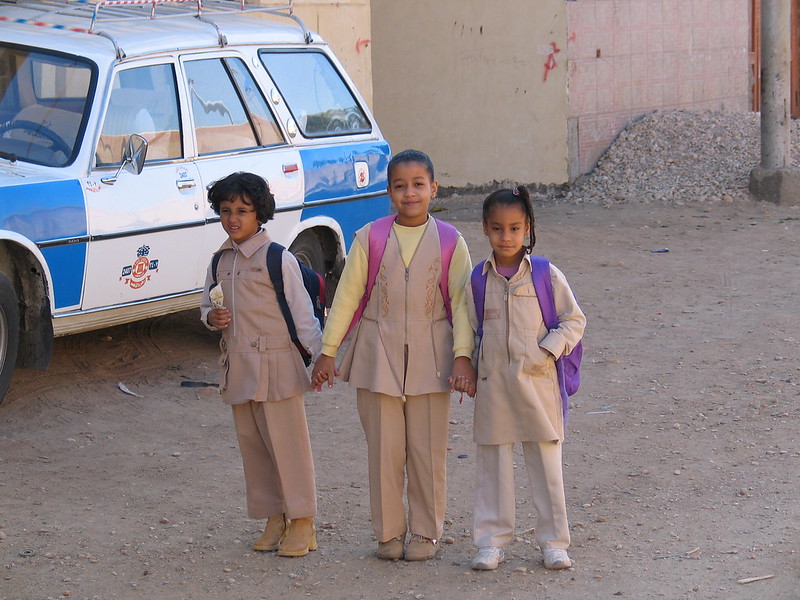 Egypt has the largest school system in the Middle East with more than 18 million students. Additionally, the school system's gender attendance rate is nearly equal due to Egypt's open access to primary schools. However, as Egypt's population rapidly grows, the quality of its education system decreases. The World Bank created the term "Learning Poverty" to describe children who lack basic reading comprehension skills by the age of 10. Egypt has had a significant problem with learning poverty. As a result, the Egyptian government has created the "Education 2.0" system to tackle this issue.
The Egyptian Ministry of Education has worked closely with the United States Agency of International Development (USAID) to create seven education reforms in Egypt. This is a $500 million reform investment and its reforms stretch from kindergarten to secondary school.
7 Education Reforms in Egypt
Expanding Access to Early Childhood Learning: The Education 2.0 program works to build schools that include an early education program in students' villages. The aim is for students to have an adequate grasp on the essential skills of reading, comprehension, writing, math and English by the third grade. These skills are especially critical for children to learn in their early childhood.
Remedial Reading Programs: Egypt's education reform stretches beyond incoming students by seeking out students in grades 4-9 who have fallen behind on the essential skills mentioned above. These programs intend to bring these students up to the same educational standard as the rest of their grade level.
Implementing Learning Villages: Egypt has adopted the innovative approach of intergenerational education reform in vulnerable rural areas by teaching primary-aged children how to read as well as their mothers. This allows children to be able to be engaged in literacy work at school and at home.
Improving General Assessment Skills: Previously, students were asked to directly memorize exam answers and the exams were often leaked beforehand. This severely limited long-term comprehension. The reformed education program endeavors to test students on understanding as opposed to memorization capacity.
Revamping Teacher Training Programs: Teachers will be re-trained and re-licensed because it is crucial that their methodology changes to match education reform programming. Teachers must help convince students and parents that it is imperative for the education system to have a goal beyond passing exams. They also need adequate resources to focus their attention on students who are falling behind.
Linking Education and Technology: While the Education 2.0 program was initially stagnant, the COVID-19 crisis has actually accelerated technological advances due to social distancing guidelines. Two companies, Promethean and the Egyptian Knowledge Bank, have also aided in digitizing education resources by respectively creating free online spaces to get educational content and providing educational technology to 26,000 classrooms.
Educating Refugees: Of the 200,000 refugees who have sought asylum in Egypt, 40% of them are children who become reliant on the Egyptian education system. The Egyptian government is using the model created by the U.N.'s Refugee Resilience Response Plan to help these vulnerable children. The government plans to give refugees a combined formal and informal, community-based education system that can bring stability to their lives.
Education 2.0 focuses on bringing children out of learning poverty by focusing on vulnerable communities, re-training teachers and giving students greater access to education through technology. Education reform is essential to the long-term growth and success of a country, so programs like Egypt's Education 2.0 is incredibly important.
– Olivia Welsh
Photo: Flickr
https://borgenproject.org/wp-content/uploads/logo.jpg
0
0
Kim Thelwell
https://borgenproject.org/wp-content/uploads/logo.jpg
Kim Thelwell
2020-12-29 07:30:52
2020-12-23 12:06:07
7 Education Reforms Happening in Egypt