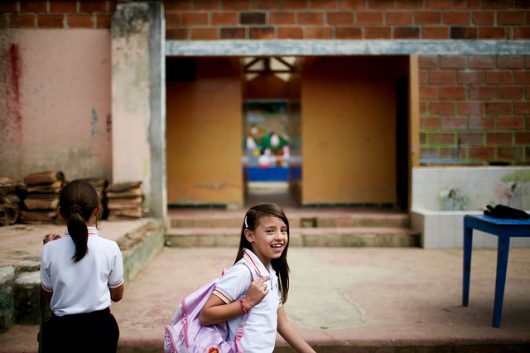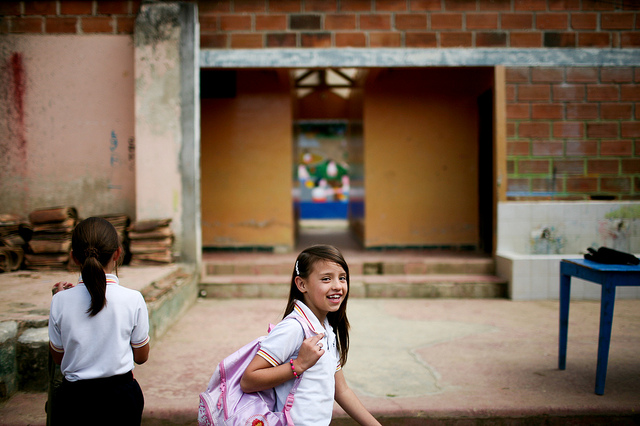 Extensive progress typically does not happen overnight, especially when the subject at hand is an entire country with numerous socioeconomic factors in play. However, Colombia has impressed the world and set a remarkable example in cultivating girls' education.
Facts About Girls' Education in Colombia
The average number of school years girls complete grew about 23 percent, from 3 to 3.7 years, between 1900 and 2000.
In rural areas, more than three-quarters of children in primary education go on to the next grade compared to almost 90 percent in urban areas.
Between 1989 and 2011, girls' completion of lower secondary school increased from 37 percent to 94 percent.
Girls' education has led to increased participation in the workforce, growing from 30 percent to 43 percent between 1990 and 2012.
These staggering present-day successes were achieved while Colombia also worked to help its internally displaced population. Internal displacement refers to people who are forced to leave their homes but remain in the same country. Colombia has had approximately seven million people internally displaced due to conflict within the country, one of the highest numbers in the world.
Despite the relatively difficult circumstances, girls' education in Colombia continues to develop, which has helped Colombia create a prosperous and peaceful present and future.
An Inspiring Project
The Medellin Regional Corporation, supported by UNICEF, established the School in Search of the Child project that aims to reintegrate conflict-affected children back into the education system. The project provides funds to cover any expenses related to keeping children in school.
According to the United Nations Girls' Education Initiative, in 2004, its first year of operation, 310 out of 375 children enrolled in the program were effectively reintegrated into schools, a more than 80 percent success rate. The project has proven to be a fruitful endeavor that with further assistance could be much more far-reaching.
De Cero a Siempre – "From Zero to Forever"
Colombia's national government established the From Zero to Forever strategy in 2010, which introduced a now-common structure to organize the children's well-being and development sector. The strategy is unifying key participants in the sector, both from private and public sectors as well as domestic and internal organizations and agencies. From Zero to Forever has linked several relevant policies and programs in the sector to provide poor children with much-needed comprehensive early childhood care and education.
Fundación Escuela Nueva – "New School"
The New School model innovates traditional teaching practices in Colombia and has been doing so since the late 1970s, growing to cover more than two-thirds of Colombia's rural education system. The model has effectively delivered the following results:
Brought education to rural and misrepresented areas
Made school affordable
Fostered a team-building environment in students' work
Trained teachers to initiate and manage settings conducive to learning
Tailored education to focus on children of varying levels separately, rather than addressing all levels simultaneously
Stimulated entrepreneurial teachings, modernized education skills and fostered leadership aptitudes among children
40 by 40 Program
Oscar Sánchez, the former Secretary of Education of Bogotá, presented the 40 by 40 program in 2012, with the goal to increase class time in schools across the country so that students attend full school days totaling 40 hours per week, 40 weeks per year. The program extended children's access to extracurricular activities such as sports and arts that can ultimately fulfill children and promote fair and higher quality education.
Girls' education in Colombia is one of several areas that the country has sought to improve. The effects are entirely positive and thereby reveal the capacity for a country to meet its goals, even during great adversities that would appear crippling. Fortunately, Colombia has flourished, and with its investment in the necessity that is girls' education, its continued success looks very promising.
– Roberto Carlos Ventura
Photo: Flickr
https://borgenproject.org/wp-content/uploads/logo.jpg
0
0
Borgen Project
https://borgenproject.org/wp-content/uploads/logo.jpg
Borgen Project
2018-05-26 07:30:05
2019-10-27 18:51:02
Girls' Education in Colombia Continues on the Path of Progress