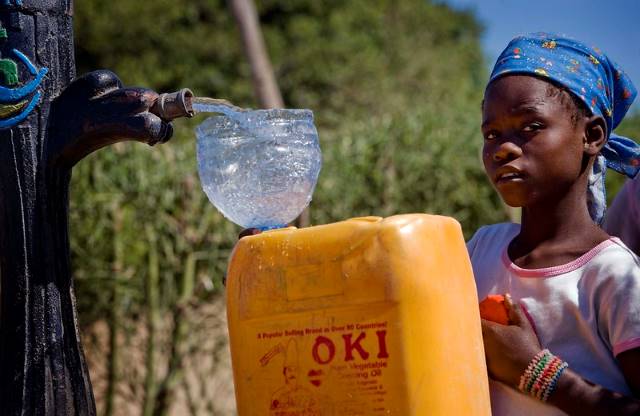 Mozambique is one of the most poverty-stricken countries in the world but it has made economic progress in the past three decades as its income per capita rose from $373 in 1995 to $1,136 in 2017. However, Mozambique still lags behind most other countries when it comes to the crucial topic of gender equality, specifically in education. New funding from the World Bank seeks to address these gender discrepancies and improve education for girls in Mozambique.
Girls' Education in Mozambique
There are several measurements of educational attainment by gender in Mozambique and none present an optimistic picture. About 60% of men in Mozambique are literate, as of the latest measurement, in comparison to only about 28% of women. This is largely due to high dropout rates for girls in primary school. More than 50% of girls in Mozambique drop out by the fifth grade and this drops to 11% by the secondary level of education. Solely 1% of women in Mozambique attend college, and once they graduate, their job prospects are grim.
In 2017, less than 4% of women in Mozambique had salaried jobs and only one quarter were landowners holding official rights. Due to these facts, many women find themselves forced to marry early in order to gain any financial stability. About 48% of women in Mozambique get married by age 18, most of whom have long since dropped out of school. This lack of education comes with increased health risks as the prevalence of HIV is three times higher among young women than young men. Furthermore, researchers estimate more than half of Mozambican women have experienced domestic violence in their lifetime and believe it is justified.
The World Bank's Efforts
Acknowledging the bleak state of girls' education in Mozambique, the World Bank approved new funding for a project addressing low learning outcomes for girls in primary school and low retention rates for girls in upper levels of education. This funding includes grants of $160 million from the International Development Agency and $139 million from the Global Partnership for Education for a total of $299 million. The project will address the first problem of low learning outcomes by building 100 new preschool facilities in rural areas that lack quality education resources. It will also train and support teachers in grade levels one to three and expand children's access to learning materials to improve reading skills for girls in primary school.
In order to address the second problem of low retention rates, the project will seek to create safe school environments for girls, increase the number of lower secondary schools across the country and make general improvements to the infrastructure of schools in order to retain more students. Furthermore, the funding will provide sexual and reproductive health programs and gender-based violence mitigation programs in an effort to decrease early marriages, HIV infections and domestic violence. The project will also implement mentorship programs for girls and expand the scope of virtual learning facilities, which will likely continue to be incredibly important education resources even in a post-COVID-19 world.
Potential Impact
Hopes are high that this project, with increased funding from the World Bank, will have a positive effect on the education of girls in Mozambique. Many rural families with children will have access to quality preschool facilities for the first time and girls in lower levels of primary school will have more resources to help them become literate. Girls in upper primary and secondary schools will also gain access to improved resources and revamped school infrastructures. New sexual and reproductive health programs have the potential to decrease the number of young women who are HIV positive and mentorship programs will build relationships among young women and provide activities and resources for school-aged girls.
Besides the direct and immediate effects the project will have on girls' education in Mozambique, the country as a whole stands to benefit from the results of increased learning readiness and retention rates in the years and decades to come. According to the World Bank, increasing the percentage of women with secondary levels of education in a country by 1% boosts annual per capita income growth by 0.3 percentage points. Furthermore, one additional year of education can increase a woman's personal income by up to 25%. Girls with basic levels of education are three times less likely to contract HIV and children born to women with basic levels of education are twice as likely to survive past age 5.
The Future of Mozambique
Mozambican girls and women have suffered from poor educational attainment due to a lack of opportunities, high dropout rates in primary school and low retention rates in upper levels of education. However, the new funding from the World Bank has the potential to improve girls' education in Mozambique from preschool through secondary school by building facilities, expanding access to resources, enhancing infrastructure, implementing sexual health programs and introducing mentorship activities for young women. Increasing educational attainment for women has a ripple effect on their incomes, their families and their countries. A government choosing to improve girls' education makes a sound investment in the country's future.
– Calvin Melloh
Photo: Flickr
https://borgenproject.org/wp-content/uploads/logo.jpg
0
0
Kim Thelwell
https://borgenproject.org/wp-content/uploads/logo.jpg
Kim Thelwell
2021-05-08 07:30:10
2021-05-05 04:38:59
World Bank Project to Improve Education for Girls in Mozambique