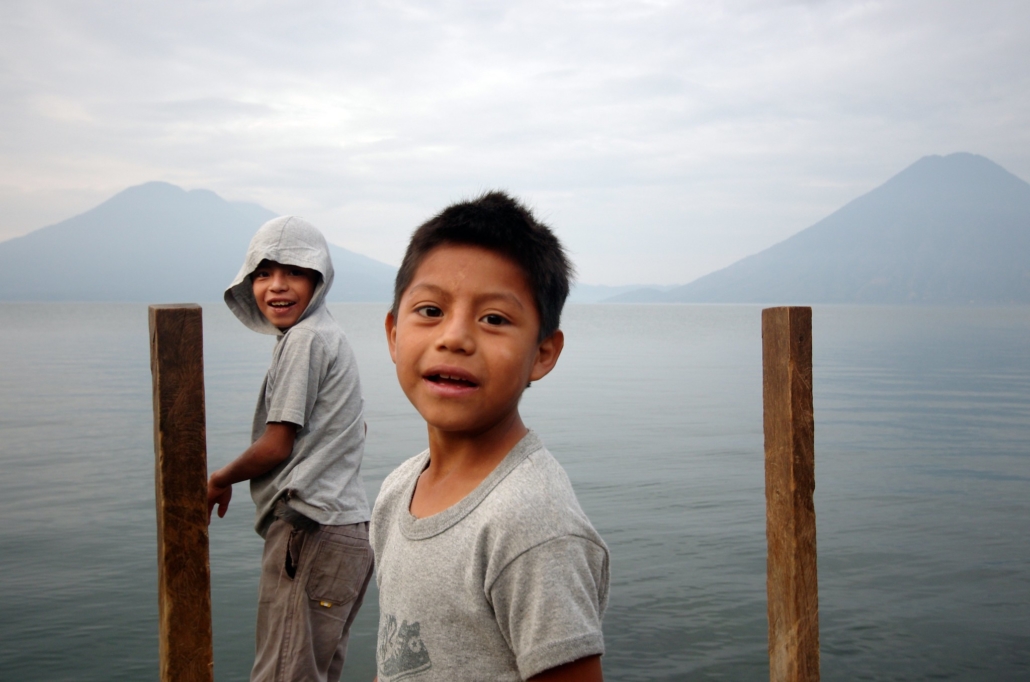 Guatemala, with an ever-growing population of almost 18 million, is the most populous country in all of Central America. After 36 years of civil war, the country struggles to rebuild and combat poverty. Poverty is a prevalent and persistent issue in the land of the Maya. Unfortunately, Guatemala ranks in the top 50 poorest countries in the world with 56% of the population living below the poverty line. By and large, this disproportionately affects Guatemalan children, and specifically native children of the Maya, Garifuna and Xinca. Combined, these Native groups comprise over half of the entire population. Thus, aboriginal kids are the primary victims of extreme Guatemalan child poverty. Furthermore, it is important to understand what contributes to this cycle of child poverty in Guatemala, its effects and what the global community is doing to eradicate it.
Facts About Guatemalan Child Poverty
The consequences of child poverty in Guatemala are heavy. The cycle of poverty begins when a child is born and statistically follows them into adulthood. These facts demonstrate the effects of child poverty in Guatemala:
With these facts in mind, it is important to note that many global forces are working to end Guatemalan child poverty and impoverishment as a whole in the country.
How to Help End Guatemalan Child Poverty
There are many ways to end child poverty in Guatemala. One of these is education. In fact, a study by the World Bank stated that "education plays a crucial role in combatting chronic poverty and preventing transmission of deprivation between generations." Intervening in education is not only a vital need for individual children but also for their families and society at large. A leader in the fight against child poverty in Guatemala is Save the Children.
Save the Children
Since 1999, Save the Children has been a leading charity organization in Guatemala. The organization works to aid poor, indigenous families living in rural areas of the country by providing education, protection and peace-building programs.
The organization's Literacy, Education and Nutrition for Sustainability (LENS) program provides the following:
Encourages and strengthens reading skills
Promotes healthy behaviors and best practices
Provides well-balanced school food programs
Improves school facilities
Focuses and educates communities on water and sanitation techniques
Teaches the skills necessary for livestock management and production
With the help of donations, volunteers and spreading awareness, Save the Children provides the necessary education and skills to help kids sustain a liveable income. In turn, results show that proper schooling enables access to better employment and higher wages.
Overall, the country has felt the organization's impact. The nonprofit's work to give Guatemalan children the opportunity to have a successful life through education, protection and overall aid has shown great progress. Save the Children has provided safety for 9,000 kids and helped more than 30,000 children in crisis. It has also provided help to overcome poverty for more than 65,000 kids.
By and large, the fight to end child poverty in Guatemala continues to progress. There are many avenues in which one can involve themself and help make a difference. One kind of act such as a donation can change the lives of many.
– Sallie Blackmon
Photo: Flickr
https://borgenproject.org/wp-content/uploads/logo.jpg
0
0
Kim Thelwell
https://borgenproject.org/wp-content/uploads/logo.jpg
Kim Thelwell
2020-11-07 07:30:25
2022-04-22 07:44:48
The Fight Against Child Poverty in Guatemala