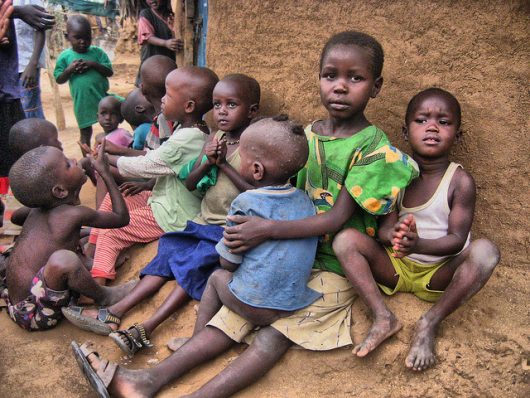 School is an opportunity, and it isn't just an opportunity to learn. To combat children's hunger in developing countries, school and its accompanying meals can be an opportunity for hungry children and their families to access nutritious, regular meals. For students who are hungry to learn and also have hungry bellies, connecting education and child hunger through policy and humanitarian work can encourage children's education and decrease child hunger.
There are 66 million primary school-age children who attend school hungry each day, and this undernourishment can result in up to 160 days of illness, seriously affecting children's health and absenteeism rates. It is difficult for hungry children to focus and stay motivated, lowering school performance and impairing cognitive abilities. Hunger can deeply impact a child's education and alter how they learn and develop, decreasing student retention.
The issue of child hunger has complex roots that spread across systems and communities, and addressing child hunger through schools requires efforts just as diverse. Hungry children live in food-scarce homes and impoverished communities, and school-based nutritional interventions have the opportunity to improve the health of their entire community. The home-grown School Feeding Program by the U.N. World Food Programme is one innovative way communities are linking education and child hunger. By partnering schools with local farmers to provide nutritious school meals, child hunger is reduced and the local economy grows.
Brazil has had great success with this model, with a 2009 law apportioning 30 percent of the federal budget to purchase local produce from smallholder farms. Municipalities are encouraged to improve their school feeding practices through an annual government award, and local smallholder farmers now have a source of income that helps to alleviate rural poverty. By providing nutritious, locally sourced school meals for children, entire communities are benefitting from improving education and child hunger.
School feeding programs can also improve girls' access to education by motivating families to send their daughters to school alongside their sons. The McGovern-Dole International Food for Education and Child Nutrition Program is encouraging girls' education through the structure of its school feeding programs, providing meals during the school day and also giving children take-home meals. Attendance for girls doubled in schools with these feeding programs since the take-home meals are incentive enough for resource-scarce families to start sending their daughters to school.
In Somalia and Bangladesh, the education of women is also helping to end child hunger. Alongside its provision of nutritional supplements in Somalia, the World Food Programme offers classes to mothers about the causes of malnutrition and how to prevent it, and in Bangladesh, a partnership between the United Nations Children's Fund and the European Union is educating mothers about the importance of a varied diet. Offering group classes and one-on-one nutrition sessions in their homes, community health workers teach mothers how to cook nutritious meals. Drawing the connection between women's education and child hunger helps children access nutritious meals not just at school, but in the home as well.
Connecting education and child hunger through innovative programs like locally sourced produce for school feeding programs, take-home meals to increase girls' education and educating mothers about malnutrition allows schools to be an opportunity for children to receive both an education and nutritious meals. Focusing on school feeding models that bring income to local smallholder farmers and empower women and girls ensures not only the prevention of school children going hungry but the root causes of child hunger like rural poverty and lack of nutrition education are being addressed. By examining the intersections of education and child hunger, governmental and nongovernmental programs are filling hungry minds and bellies while strengthening communities.
– Irena Huang
Photo: Flickr
https://borgenproject.org/wp-content/uploads/logo.jpg
0
0
Amy
https://borgenproject.org/wp-content/uploads/logo.jpg
Amy
2017-08-11 01:30:57
2020-06-05 08:57:38
Hungry to Learn: Education and Child Hunger