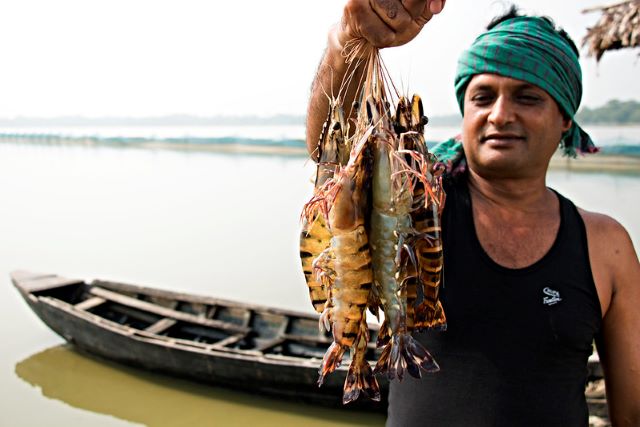 Long condemned by environmentalists and many others as a significant contributor to the loss and destruction of mangroves and subsequent damages to coastal communities and the environment, shrimp farming has developed the economies of many countries and is depended on by many. A difficult problem has been addressed by Selva Shrimp and can mean the conservation of mangroves as well as the shrimp farming industry, and thus, the livelihoods of many communities.
The Importance of Mangroves
Mangroves are found along coastlines and have adapted to live in salty and brackish waters with their own filtration systems that allow them to filter out the salt in their environment. They help prevent coastline erosion and are a vital part of ecosystems, serving as habitats and food sources for many organisms. In addition to water filtration and prevention of erosion, mangroves also serve as protection from storms and provide resources valuable to coastal communities such as food and timber. Mangroves are also highly effective carbon stores, making them an increasingly important shrub in the fight against climate change.
According to the Global Mangrove Alliance, to date, 67% of mangroves have deteriorated or been altogether eradicated. Already a rare tree, they are at risk of disappearing entirely.
Shrimp Farming and Mangroves
While aquaculture, specifically shrimp farming, is not the only threat to mangroves, it is one that, without sustainable alternatives will only continue to grow in the future as the demand for and consumption of shrimp increases. Shrimp farming, which is primarily practiced in South and Southeast Asia, requires the use of coastal lowlands which are then converted into shrimp ponds. Often, these areas are rife with mangroves which have to be destroyed for the creation of shrimp ponds or are left depleted and damaged as a result of the growing shrimp. The removal of these mangroves leaves these coastal zones vulnerable to erosion and damage from storms, which can endanger the livelihoods of coastal communities as well as destroy habitats for many fish and marine life. In fact, in 1991, a cyclone moved onto land in Bangladesh where a large area of mangroves had been destroyed. The 2004 tsunami in the Indian Ocean also served as a wake-up call as the damage was intensified by the fact that many coastlines were left exposed after the removal of mangroves.
Shrimp farming is a billion-dollar industry and there are many who rely on it as a livelihood and source of income. The reality is that it is not a practice that can be stopped without harsh economic and social impacts to many. On the other hand, it can be practiced sustainably in a way that does not harm mangroves and ecosystems that are valuable to coastal communities and the greater environment. That is exactly what Selva Shrimp intends to do.
Selva Shrimp Program
Using nature-based solutions (NbS), Selva Shrimp, a program developed by Blueyou Consulting and initially established in Vietnam, is working to create jobs and protect the livelihoods of those who depend on shrimp farming and mangroves. While the initiative still relies on mangroves to assist the growth of the shrimp and provide them with necessary nutrients, it also allows farmers to harvest some of the trees, sell them for wood and other uses and then promptly reforest those areas. The shrimp are not provided with any other feed or chemicals beyond what is naturally available through the mangroves, including small organisms. Thus, the production of shrimp relies on the upkeep and maintenance of healthy mangrove forests and incentivizes the small-scale farmers that Selva Shrimp works with to preserve these forests rather than leave them destroyed and move on to other areas for shrimp ponds. Additionally, this sustainable approach to shrimp farming means that prices for shrimp will increase and so will the incomes of these farmers, providing shrimp farmers with an incentive to practice sustainable shrimp farming and addressing the growing demand for shrimp while also conserving mangroves.
The Future of Shrimp Farming
Selva Shrimp comes at a time when mangroves are at dangerously low levels in many areas and global demand for shrimp is at an all-time high. While still a fairly recent initiative, it is able to tackle several issues at once, including creating jobs in the shrimp farming industry that can alleviate poverty in the many countries where shrimp farming is a prominent practice. This could mean a future where the growing consumption of shrimp and increasing need for mangroves are no longer mutually exclusive.
– Manika Ajmani
Photo Flickr
https://borgenproject.org/wp-content/uploads/logo.jpg
0
0
Yuki
https://borgenproject.org/wp-content/uploads/logo.jpg
Yuki
2021-02-12 01:30:06
2021-02-09 23:42:06
The Benefits of Sustainable Shrimp Farming