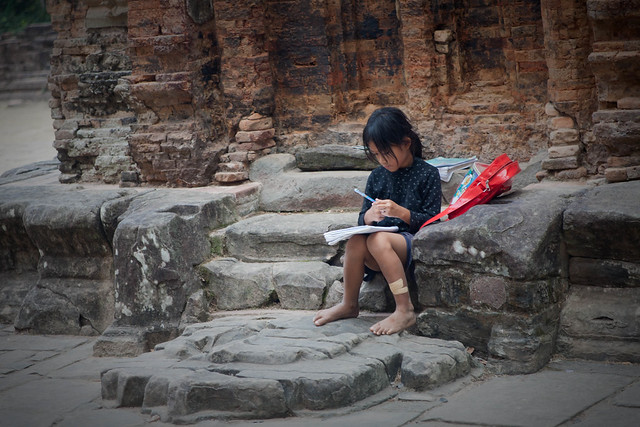 The causes of genocide are vast but include dehumanization, national crises and government power. In countries where there are deep grievances between groups, it is probable one group will ultimately be victimized by the other. Moreover, groups may blame each other for tragedies within their country. Plus, some governments constrain their power, limiting the fair representation of its people.
Rwanda and Cambodia offer two case studies of genocide that occurred in the last 50 years. Additionally, both populations combated realities of poverty and inequity even before the atrocities. Halting any development these countries may have experienced, genocide left lingering effects in Rwanda and Cambodia. Currently, both countries face hardship. However, their peoples are busy rebuilding their environments to sustain a neutral state wherein cultural, political and economic growth can flourish.
Rwanda
Rwanda lost 800,00 people during the genocide in 1994. Since the genocide, Rwanda is trying to develop services and opportunities that were lost. The drive behind this redevelopment has come from tea and coffee exports, foreign aid and the tourism industry.
Rwanda has always depended heavily on agricultural production for family consumption and state revenues. But rural poverty and land issues created a dissatisfied climate before the genocide. This is still seen through rising land inequality and decreasing possibilities for income outside of the farm sector. And both are lingering effects of genocide and threaten economic stability. Subsequently, commodity prices have dropped rapidly, especially in 1989. Then, government revenues from coffee exports declined from $144 million in 1985 to $30 million in 1993.
New Growth
However, according to the World Bank, Rwanda is developing its private sector to ensure more economic growth and reduce the lingering effects of genocide. Since 2001, Rwanda's economic growth was bordering an average of 8 percent. In 2010, the World Bank named the country as the top reformer for business. After two successful Economic Development and Poverty Reduction Strategies from 2008 to 2018, Rwanda's per capita gross domestic product annually grew around 5 percent.
The Rwanda Development Organization has ongoing projects that empower the Rwandan people to help improve socio-economic development in their communities. One project includes the Farm to Market Alliance. FtMA provides institutional support to 24,000 farmers among 80 cooperatives. The project has sustained many small farms and created support groups. So far, 20,000 farmers have been trained by other farmers to learn the best farming practices, like post-harvesting and handling.
Cambodia
In Cambodia, the Khmer Rouge genocide period took place from 1975 to 1979. Now, the country is still grappling with the past. The Cambodian People's Party took power at the end of the genocide, instilling conservative values. Currently, there is still a generation of political leaders making it difficult for communities to have open discussions about the Khmer Rouge genocide. As such, it is hard to create strategies for growth and healing.
Legacies of Poverty
Poverty in Cambodia remains widespread, largely due to the lingering effects of genocide and the unfair distribution of wealth. The genocide led to the death of much of Cambodia's educated class. Additionally, the majority of surviving Cambodians were farmers, subsequently unable to sustain the services affected by the genocide.
In rural areas, poverty is still a lingering effect of genocide because of ongoing corruption and the lack of government help. Similar to Rwanda, Cambodia faces challenges in jump-starting modern agriculture and irrigation techniques. This has made it difficult for Cambodia to keep up with developed countries.
Nevertheless, the future does appear hopeful according to statistics. General poverty rates in Cambodia have decreased from 50 percent to 35 percent between the mid-1990s to the mid-2000s. As a result, many provinces have seen improvements. Development strategies and nongovernmental organizations have done a lot to assist Cambodian communities.
Voluntary Service Overseas is one such NGO that has worked to restore developmental growth in Cambodia by improving the education system, quality of teaching and people's livelihoods. It works alongside government entities to research inclusive education policies. In 2015, VSO supported the training of 540 senior education officials. This creates a sustainable opportunity for more cohesive management of schools and contributes to future economic development.
A Shared Experience
After the genocide in both Rwanda and Cambodia, a majority of the population was comprised of young people. A large part of the healing process has been to educate younger generations about the country's history and why knowledge is so vital in making sure genocide never happens again.
Both countries have tried tackling the skills gap that could greatly affect the future of the country's growth in economics, politics and education. Enrolling more children in school proves to be a successful strategy in combating poverty. However, these children must also attain employment opportunities as adults, too. Creating these foundations will reduce the lingering effects of genocide and give future leaders the resources to build better lives not only for themselves but for their country as a whole.
– Melina Benjamin
Photo: Flickr
https://borgenproject.org/wp-content/uploads/logo.jpg
0
0
Kim Thelwell
https://borgenproject.org/wp-content/uploads/logo.jpg
Kim Thelwell
2019-07-20 00:58:41
2019-11-07 15:24:52
The Lingering Effects of Genocide in Rwanda and Cambodia