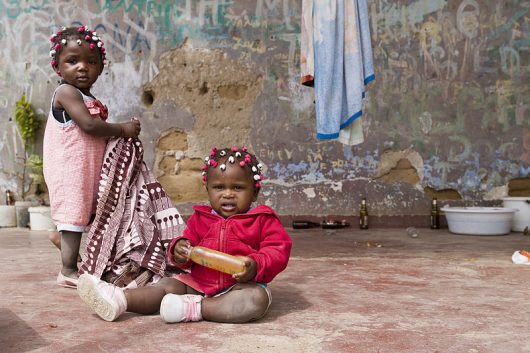 Angola is a country in southern Africa sandwiched between three nations: Namibia, the Congo and Zambia. The United States established diplomatic relations with Angola in 1993, shortly after Angola's independence from Portugal in 1975. Between 1975 and 1993, Angola witnessed 27 years of violent civil wars among many groups with the backing of various world powers including the United States, the Soviet Union, China and other countries in Africa.
Angola continues to see repercussions from decades of war in the region. Roughly two-thirds of Angola's citizens live in poverty, and much of Angola's infrastructure has been destroyed by civil conflicts, war and lack of maintenance. The civil unrest in the region is also exacerbated by Angola's possession of large oil reserves and a strong military force, creating a strong incentive for power struggles and polarizing forces in the region.
The U.S. benefits from foreign aid to Angola include providing food and food security, promoting democratic practices, providing disaster relief, providing better and more widely available health care and fighting the spread of disease in Angola. As well as these humanitarian efforts, the United States supports Angola in its efforts to utilize its agricultural abilities and sell oil reserves on the open market.
U.S. benefits from foreign aid to Angola have been in place since 1989 when the United States began providing large-scale disaster relief and humanitarian aid in the form of consumable material goods. In 1992, the United States Agency for International Development (USAID) began a relief and assistance program for Angola in the hopes that it would help prevent the region from falling back into the grips of civil conflict.
Unfortunately, the fighting did not stop and aid was suspended until 1995 when U.S. benefits from foreign aid to Angola resumed with millions being dispersed toward the rehabilitation of the agricultural sector and displaced children/orphans in the region. Much of the U.S. foreign aid dispersed during times of conflict in the area was provided in the form of material goods such as medical supplies and food, helping stabilize conditions and promote health and humanitarian causes.
Since the beginning of more peaceful times in Angola, U.S. benefits from foreign aid to Angola have provided over $1 billion in aid to programs directly helping the people of Angola. The year 2011 marked the 15-year anniversary of the full-time presence of USAID assistance programs in Angola, helping citizens rebuild and promote health standards in the country.
While aid dollars for humanitarian efforts have been successful in the region, it is important to remember that the primary U.S. benefits from foreign aid to Angola are to support leaders and governments that wish to take Angola down the road to a peaceful future. These aid dollars fund programs in Angola to increase credit access to citizens and governmental bodies, create fair and healthy economic conditions for trade and business expansion and create land registration systems to help prevent turf wars and property theft.
With the help of U.S. foreign aid dollars, Angola has made progress in installing leaders with a more peaceful vision for the future and a willingness to improve socioeconomic conditions for its citizens. The United States hopes to help Angola in its efforts to become the economic powerhouse it has the potential to be. With the help of programs like USAID, Angola has the potential to improve conditions not only for itself but the rest of Africa. With its agricultural and natural resources, Angola could prove itself to be one of Africa's largest economic breadwinners.
– Dalton Westfall
Photo: Wikimedia Commons
https://borgenproject.org/wp-content/uploads/logo.jpg
0
0
Borgen Project
https://borgenproject.org/wp-content/uploads/logo.jpg
Borgen Project
2018-04-28 01:30:40
2019-08-01 11:21:23
Understanding How the U.S. Benefits from Foreign Aid to Angola