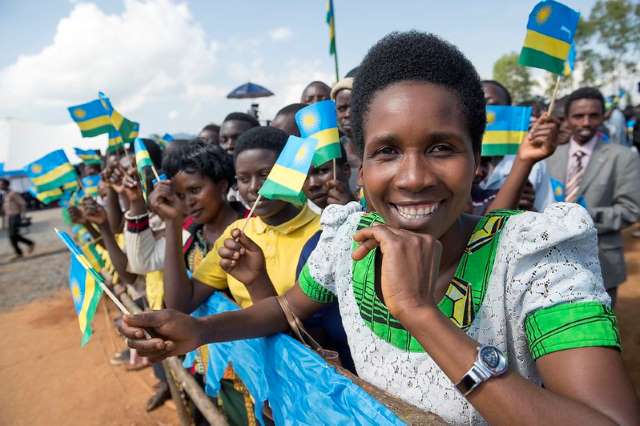 Rwanda is the fourth-smallest country in Africa, located in the Great Rift Valley in the central part of the continent. The nation has a population of about 13 million people and is home to two main ethnic groups: the pastoral Hutu and the agricultural Tutsi tribes. In 1990, tensions rose between these two groups and sparked a civil war, resulting in the Rwandan genocide in 1994. The genocide led to the massacre of approximately 800,000 Tutsi civilians by Hutu extremists, marking one of the worst genocides in history. Since then, Rwanda has been in a state of repair and has made great strides in many areas of development. In particular, the Rwandan government notes 10 impressive improvements in Rwanda.
10 Improvements in Rwanda
Poverty is on the Decline. In 2001, the poverty rate in Rwanda was as high as 77%, dropping to 55% in 2017. The introduction of the first five-year Economic Development and Poverty Reduction Strategy in 2008 and a second five-year plan in 2013 largely account for this reduction.
Increasing Life Expectancy. The Rwandan Civil War had a significant impact on life expectancy, which fell to a mere 26 years in 1993. Since then, the government has committed to improving the health and quality of life for its citizens, achieving a life expectancy of 69 as of 2019.
Rwanda is a Leading Country in Gender Equality. In the World Economic Forum's 2017 Global Gender Gap Report, Rwanda ranked as one of the top five leading countries in gender equality alongside Finland, Iceland, Sweden and Norway. Since the civil war, the nation has pushed for more female leadership in politics — as of November 2021, the Rwandan parliament has a 61% women-led majority, the world's highest rate of female representation in parliament. Rwanda also has one the highest rates of women participating in the labor force at 84% in 2019.
Unemployment is Decreasing Despite the COVID-19 Pandemic. Before the pandemic, unemployment in Rwanda was steadily declining, dropping to less than 1% in 2019. Like many countries, lockdowns and other preventive measures for COVID-19 originally caused unemployment to skyrocket back up to 1.35% in 2020. However, Rwanda quickly bounced back — employment rates rose from 43% in the second quarter of 2020 to nearly 49% in the third quarter.
Maternal Mortality Rates are Falling. In 2019, the maternal mortality rate in Rwanda decreased by nearly 23% "from 1,270 per 100,000 live births" in the 1990s to 290. This significant decrease is largely due to innovations in the medical field, which allow for better storage and delivery of blood supplies, preventing postpartum hemorrhaging deaths in women.
Inequality is on the decline. Inequality is defined as "disparities between individuals or groups in areas such as income, wealth, education, health, nutrition, space, politics and social identity." Historically, Rwanda was home to some of the highest rates of inequality in Africa. However, this is changing. Over the past two decades, Rwanda has noted significant improvements in terms of access to utilities. Access to health care is also improving although there are still disparities between urban and rural communities. From 2006 to 2017, inequality declined from 0.52 to 0.43 as measured by the Gini index.
The Rwandan Economy is Growing. Prior to the pandemic, Rwanda was experiencing "an economic boom." From 2000 to 2019, the economy grew by an average of 7.2% and the country's GDP rose by about 5% annually. Rwanda has put in place measures to control COVID-19 within its borders, resulting in an unsurprising 3.4% GDP decrease in 2020. However, the nation hopes to resume growth following the distribution of vaccines.
Land Restoration. Rwanda also notes great improvements in terms of the environment. In 2012, the Rwandan government initiated the Green Fund, "the largest investment fund of its kind in Africa." So far, the project has created more than 10,000 jobs and encourages rural communities to participate in agroforestry and reforestation.
Malaria Progress. Medical improvements in Rwanda have reduced fatal malaria cases significantly in recent years. In 2017, the country experienced upwards of 4.8 million cases, but in 2020, cases dropped to 1.8 million. Malaria-related deaths also reduced from 700 in 2016 to 148 deaths in 2020.
Health care is Universal. Mutual Health is the name of Rwanda's universal health care system, which was created in 2008. As of 2019, Mutual Health covered close to 96% of the population, lowering medical costs and providing services for even the most impoverished citizens of Rwanda.
Rwanda: A Success Story
The COVID-19 pandemic has created many new obstacles for Rwanda, but the "Land of a Thousand Hills" is advancing nonetheless. Since the civil war and the Rwandan genocide of 1994, the country has committed to recovery and restoration and has certainly exceeded all expectations. These many improvements in Rwanda are due to the great resiliency of the nation's people, a nation that will continue to rise above all obstacles.
– Hannah Gage
Photo: Flickr
https://borgenproject.org/wp-content/uploads/logo.jpg
0
0
Jennifer Philipp
https://borgenproject.org/wp-content/uploads/logo.jpg
Jennifer Philipp
2022-01-28 07:30:31
2022-01-18 07:39:06
A Success Story: 10 Impressive Improvements in Rwanda