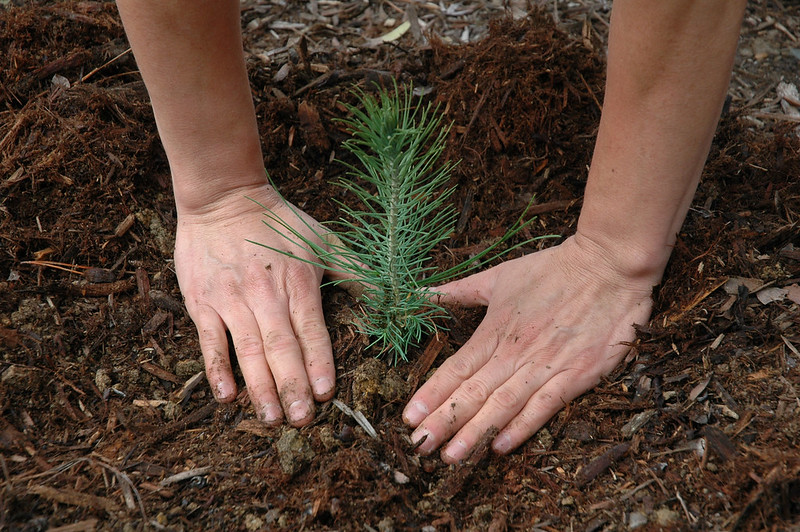 Forest sustainability programs are vastly underrated environmental boosters of today despite the clear economic benefits of planting trees. Their influence has been overlooked in favor of expensive experimental air cleansing tactics while forests are being destroyed around the world. Though most of their impact is found in cost reduction in areas like air purification and pollution initiatives, they also provide millions of jobs worldwide.
Natural Air Purification
Not only are trees cost-effective but they are also reliable air purifiers. One of the many benefits of planting trees is that they take in CO2 from the air and turn out oxygen. At the same time, they act as filters for particulates. As the particulate laden air moves through the trees, dust particles are caught on leaves and then are subsequently washed away with the rain. It was estimated that trees cleared 17.4 million tonnes of air pollution annually in the U.S. alone. The benefits on human health were valued at $6.8 billion.
Providing a cleaner atmosphere lowers the risk of airborne illnesses and at a much lower cost. Trees can provide relief for acute respiratory symptoms and asthma for almost one million people. Cities could save millions in healthcare costs and create a visually appealing cityscape by planting trees. Beautiful landscapes also boost mental health and civic morale.
Planting Trees Creates Jobs
Trees bring industry. Trees require a different amount of care in cities than they do in a national forest. Cities require people in order to water and prune the trees. Furthermore, specialists are needed to plan and optimize tree placement. Different cities and various parts of a city will require different numbers and types of trees. This creates jobs for urban planners, ecologists and arborists. These jobs are sustainable and essential to the success of an urban forest's impact on pollution reduction and health promotion.
Through conscious management, a balance can be struck between conservation of forests and the industry they can provide (i.e., lumber). The lumber industry provides work for 13.2 million people worldwide. However, many of those jobs are primarily in deforestation. By bringing trees into the urbanscape, cities create more job opportunities and economic growth.
Lumber is an industry that will continue to grow as we see countries develop and urbanize. However, at the moment, the industry is causing harm by stripping the world of forests. We are sadly seeing our rainforests dwindle. Through enhancing forest management practices, investing in fire and pest management and developing intense monitoring systems, the economic benefits of planting trees can be brought to its full potential. An industry can be built, giving as much as it takes and ending the destruction of habitats, species and the climate.
Current Environmental Efforts
Slowly, countries are taking advantage of the clear economic benefits of planting trees. In fact, we are beginning to see forest and lumber sustainability programs developing in some parts of the world. The EU initiated the European Neighborhood and Partnership Instrument, Forest Law Enforcement and Governance (ENPI-FLEG) in seven eastern European countries. The program helped these countries improve forest management and sustainability.
Mexico has developed multiple community forestry enterprises that work to renew what it takes from its forests. The National Reforestation Program and Commercial Plantations Program are working to plant trees throughout the country. Even in America, we see states like Georgia striking a balance between taking from and giving back to its forests through their forest management programs.
Lumber is an essential global industry. However, reforestation, conscious conservation and land management are necessary to keep this precious resource from being lost. Hopefully, more countries and cities will begin to understand the benefits of planting trees and to step up to support the world's forests and protect their futures.
– Emma Hodge
Photo: Flickr
https://borgenproject.org/wp-content/uploads/logo.jpg
0
0
Lynsey Alexander
https://borgenproject.org/wp-content/uploads/logo.jpg
Lynsey Alexander
2019-11-23 01:30:28
2020-01-18 13:06:43
The Economic Benefits of Planting Trees