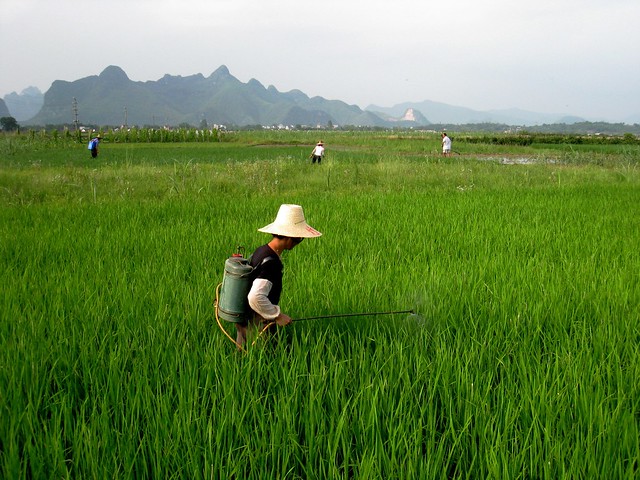 Under the leadership of President Xi Jinping, many successful efforts have occurred in recent years to diminish poverty in China, such as taking an ecological approach. One such effort is the approach of creating jobs for impoverished citizens through the implementation of land protection programs. The Chinese government is treating poverty in China and environmental sustainability issues simultaneously. As the Chinese government designated, impoverished people are those earning approximately $1.10 per day. Comparatively, the International Poverty line, established by the World Bank in 2015, rests at earning $1.90 per day.
This ecological approach to reducing poverty in China resulted in a decline of more than 800 million people, who were previously living below the national poverty threshold, since 1978. In the year 2018, President Xi Jinping and his administration enabled 13.86 million people to rise out of poverty. In 1990, China rose from a 0.502 human development index value to 0.752 in 2017.
Rural Poverty in China
For Chinese citizens living in rural and remote areas, poverty mitigation has become much slower. Currently, 16.6 million rural citizens continue to live in poverty.
President Xi Jinping and his administration are combining the impending issues of rural poverty with another pressing matter, environmental decline. The Chinese government was among the first to incorporate the United Nations' 17 Sustainable Development Goals (SDGs) in a national action plan. One of the United Nations' goals is to completely eradicate poverty by 2030.
Grasslands Protection as a Solution for Poverty
A significant part of China's sustainable development plans is the protection and development of grasslands within the nation. Grasslands comprise 63% of China's green vegetation but 70% of these areas are moderate to severely degraded. One can attribute the decline of Chinese grasslands to erosion by both wind and water as well as the changing environmental conditions. The uncontrolled grazing of livestock causes additional damage. The deteriorating grasslands largely overlap with impoverished rural communities within the same region of western China.
In Qumalai, a county in China's western Qinghai province, people are constraining the grazing of cattle and sheep, which constitute the region's largest industry, as a side effect of grassland protection efforts. In response, the Qinghai Forestry and Grassland Bureau has assisted in creating jobs in the form of grassland guardians for approximately 49,000 registered impoverished people within Qumalai. Each member of this workforce has the potential to earn around $260 per month. A more permanent solution with a larger potential comes in the form of establishing a Chinese herb plantation in Qumalai's Maduro township.
In 2005, the restoration of grasslands in China's Inner Mongolia Autonomous Region improved grass coverage to 100%, which enables the survival of animals on lands designated for grazing. For locals in the region, subsequent animal products added the addition of 300 yuan to the average annual income per person. The region is additionally able to replenish the local economy with more than 4 million yuan annually through the harvest of dried hay.
Since 2016, China has been working with its 13th Five-Year Plan to address poverty alleviation and environmental sustainability. Present efforts focus heavily on the impoverished rural fraction of Chinese citizens. Between 2018 and 2020, about $31 billion will go toward remedying poverty in China.
– Bhavya Girotra
Photo: Flickr
https://borgenproject.org/wp-content/uploads/logo.jpg
0
0
Kim Thelwell
https://borgenproject.org/wp-content/uploads/logo.jpg
Kim Thelwell
2019-09-07 09:26:00
2022-04-14 12:45:49
An Ecological Approach to Diminish Poverty in China