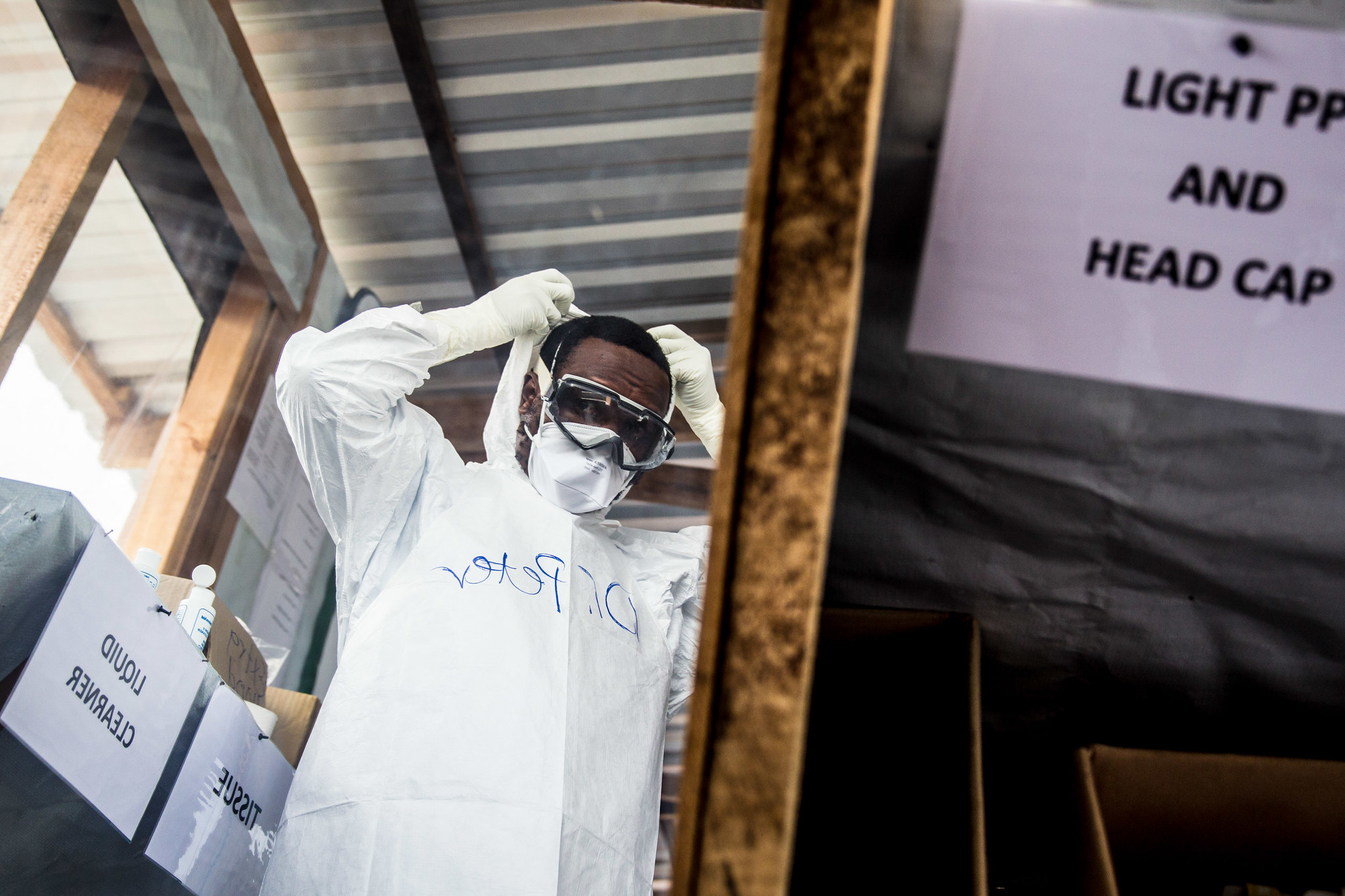 More than 1,100 people in Congo have died due to the recent Ebola outbreak. New treatment facilities, additional health personnel, improved vaccinations, and awareness campaigns should effectively be controlling the spread of Ebola. In spite of this, distrust is breeding Ebola as citizens reject available aid.
However, violence and distrust are increasing the risk of Ebola in Congo. This Ebola outbreak is the second worst outbreak in history and the solution is extremely complicated. Local militias in Congo have been burning down clinics and threatening physicians since January. Historically, residents have had to fear for their own safety and flee local armed extremist groups.
Distrust of Aid
Now, with the recent outbreak of Ebola, already vulnerable communities are experiencing a double layered threat of violence and disease. Reports show that the number of people infected with Ebola rises after violent conflicts. These areas are often unsafe for health workers, increasing the risk for Ebola to spread. Much of the violence pointed toward clinics and health workers stems from a widespread distrust of the government and foreign aid. This distrust is breeding Ebola, unnecessarily increasing the risk of contraction.
Despite these challenges, many international organizations are still trying to control the spread of Ebola in Congo and provide aid to those already infected. The World Health Organization reported 119 attacks on health workers. This has inspired international organizations to approach their methods for care differently. Aid workers are attempting to provide correct information to the population in Congo in order to debunk the propaganda being spread about the government and international aid. Often in public, health workers downplay their role to try and build trust within communities. The International Rescue Committee states, "Our staff has to lie about being doctors in order to treat people."
Continued Support
The New Humanitarian is exploring why a deep distrust of government and foreign aid exists in Congo. Social media seems to be a large player in spreading misinformation. As such, 86 percent of adults surveyed in Beni and Butembo stated they do not believe that Ebola is real. Others believe Ebola is a method used by the government to destabilize certain areas. Similarly, many people fear treatment centers are making Ebola worse. Facebook and WhatsApp are major players in spreading this false information. The Ministry of Health has said they are working to monitor these pages and adapt local messages to make sure the truth is out there.
The control of Ebola is entirely possible through vaccines and prevention efforts. Instead, distrust is breeding Ebola in Congo as risk increases. Working to end this distrust and limit violence toward health workers through the spread of true information, is essential in stopping the spread of Ebola. The World Health Organization, the Center for Disease Control and other health agencies and organizations are working to provide more aid to those affected by Ebola, hoping to prevent spread beyond the region.
– Claire Bryan
Photo: Flickr
https://borgenproject.org/wp-content/uploads/logo.jpg
0
0
Kim Thelwell
https://borgenproject.org/wp-content/uploads/logo.jpg
Kim Thelwell
2019-06-18 11:40:35
2019-07-23 19:41:48
How Distrust Is Breeding Ebola