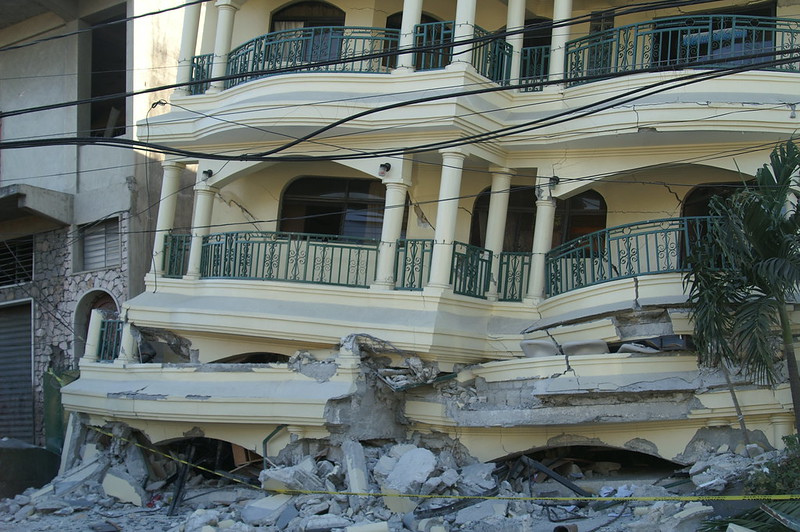 Historically, Haiti has been one of the most vulnerable countries to natural disasters worldwide, with more than 96% of the population exposed to hurricanes, floods, earthquakes and more. These natural disasters in Haiti only make living in poverty more challenging.
The State of Poverty in Haiti
Due to political, economic and social issues, the poverty rate in Haiti aligns with the World Bank's extreme poverty line; as of 2021, 30.3% of people in Haiti live on less than $2.15 a day. The state of politics in Haiti has been particularly precarious in the 2020s due to the assassination of President Jovenel Moise in 2021. Furthermore, gang violence in Haiti has increased to the point where the Mercy Corps humanitarian group has declared that the country is on the "brink of civil war." 
The gang violence and political instability in Haiti have worsened poverty rates due to a lack of security and safety; families cannot easily access food and clean water, or go to a hospital or health clinic for fear of being kidnapped or killed by gang members. What's more, cholera rates have shot up, with 400 weekly cases reported from July 1, 2023. 
Thus, the effects of natural disasters in Haiti have impacted already poor living conditions and increased the rate of poverty significantly. 
Rate of Natural Disasters in Haiti
The World Bank records show that from 1980 to 2020, Haiti experienced a multitude of floods, storms, landslides, droughts, epidemics and earthquakes. The most frequently occurring of these events annually are floods, with an average of 57 taking place yearly from 1980 to 2020. 
In June 2023, Haiti was hit particularly hard by a consecutive flood and earthquake. Mere days after flash floods had displaced 13,000 people and killed 50, a 5.5 magnitude earthquake occurred and destroyed houses, hospitals and roads. According to reports, the death toll stands at four and the number of injured people is 37. Many people were unable to receive medical attention at hospitals due to destroyed roads both caused and worsened by the flood and earthquake combined. 
Dr. Didinu Tamakloe, country director for Project Hope, said to The Guardian, "Disasters keep hitting Haiti, left and right. People have not had sufficient time to recover from previous disasters…" Haiti's vulnerability to natural disasters is partly due to its position on a fault line between two huge tectonic plates: the North American plate and the Caribbean plate. When these plates shift, Haiti is the most susceptible to any effects it causes. The World Bank states that the frequency of natural disasters in Haiti is also due to its location in the path of Atlantic hurricanes, as well as the steep structure of its land. 
The high rate at which natural disasters occur in Haiti results in a lack of time to recover between disasters. Shortages of resources like food and water often cannot be resolved in time, and structures often cannot be rebuilt before they are affected once more. Therefore, natural disasters in Haiti are a significant driving force behind its high poverty rate. 
The 2010 Earthquake
Another natural disaster in Haiti this century was the earthquake of January 2010, where up to 100,000 people were killed. The fallout of the earthquake left many residents with no access to water, finances, food, shelter and medical equipment. Many were still digging in the rubble for missing loved ones two days after the earthquake occurred. 
Much like in 2023 and 2021, charities did whatever they could to help. For example, the U.N. raised more than £107 million in appeal donations and helped at least 1.8 million people.
What Is Being Done To Help
The Red Cross is constantly helping Haiti in many ways. As of this article's publication, aid for Haiti is still in its early stages. NGOs are being organized to send to the country to provide assistance, and political negotiations are taking place with Haiti's prime minister calling for troops from the U.N. to help gain control amid the rising gang violence. 
Charities including UNICEF, the World Food Program (WPF) and the International Organisation for Migration, are working with the Office for the Coordination of Humanitarian Affairs to help those affected by the earthquake and floods. The World Food Program is set to distribute 350,000 hot meals to those displaced by the disasters. 
In the aftermath of the August 2021 Earthquake:
Six Red Cross ambulances

were deployed to transport people from affected areas to health centers. 

25,000 people were provided with essentials like hygienic supplies, blankets, tarpaulins, etc.

32 volunteers worked with Restore Family Links to reunite separated loved ones.

Volunteers continually assessed the damage and provided aid where needed. 
While the rate of natural disasters in Haiti is detrimental to the country's stability, the assistance provided by charities like the Red Cross is what helps them to recover and persist. 
– Jess Wilkinson
Photo: Flickr
https://borgenproject.org/wp-content/uploads/logo.jpg
0
0
Lynsey Alexander
https://borgenproject.org/wp-content/uploads/logo.jpg
Lynsey Alexander
2023-08-29 01:30:45
2023-08-24 01:39:13
How Natural Disasters Are Worsening Poverty in Haiti