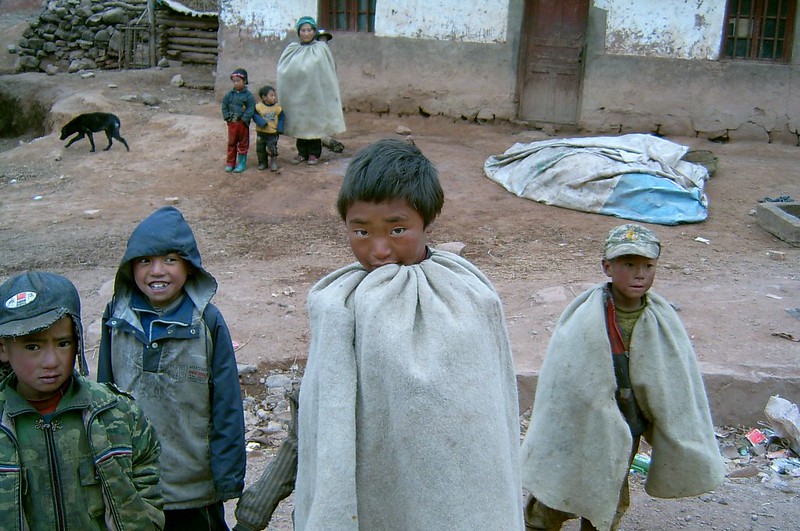 Insufficient early childhood development is an epidemic in the developing world. It is the engine that propels the cycle of poverty. According to the World Bank, 250 million children around the globe are at risk of not reaching their full potential due to poverty as well as physical and cognitive stunting. Of note, only half of all 3-to-6-year-olds around the world have access to primary school. The Global Partnership for Education reports that there are over 175 million children not enrolled in pre-primary education worldwide. When it comes to breaking the poverty cycle, early childhood development cannot be ignored.
According to a Wyoming Scholars Repository report, childhood poverty can change the structure of a developing brain, potentially impacting the frontal lobe, the temporal lobe, the prefrontal cortex, the amygdala, the hippocampus and neurotransmitter. This means that a child's attention, inhibition, emotional regulation, motivation, planning and decision-making skills are all at risk of not reaching their full potential. The same report found that low socioeconomic status is responsible for around 20 percent of the variance in childhood IQ.
Furthermore, according to the Childhood Poverty Policy and Research Centre, approximately 1 billion children will be growing up with stunted mental development by 2020. This is why early childhood development is the key to breaking the poverty cycle.
Two Components of Early Childhood Development
There are two main components of early childhood development that many impoverished children lack which are essential to brain development. The first is education and stimulation. According to UNICEF, early childhood education builds cognitive and language skills, increases social competence and supports emotional development. Early childhood stimulation and care boost the brain's capacity to function by sparking neural connections across multiple regions of the brain. According to the World Bank, a 20-year study of children in Jamaica showed that early stimulation interventions for infants and toddlers increased their future earnings by 25 percent. In addition, a World Bank Group analysis in 12 countries found that children involved in early education are more likely to be employed in high-skill jobs as adults.
The second component is health and nutrition. Sufficient early childhood health begins with prenatal care. The Wyoming Scholars Repository reports that deficiencies in nutrients such as folate, choline, B12, zinc, omega-3 fatty acids, iodine and iron are commonly noted in pregnant women living in poverty. These deficiencies can increase the risk of defects such as oral-facial clefts, spina bifida and stunting in eye and brain development.
According to the Childhood Poverty Policy and Research Centre, childhood malnutrition and nutrient deficiencies also increase a child's vulnerability to diseases both in childhood and adulthood, which greatly decreases the likelihood of breaking the poverty cycle. Some gains can be made in adulthood to combat the consequences of insufficient early childhood development, but many effects, especially those related to cognitive development, are irreversible. Mitigating the stunting of children in poverty is crucial to reducing global poverty. According to the World Bank, children in a long-term study in Guatemala who suffered from stunting were much more likely to break the poverty cycle and earned up to 50 percent higher wages in adulthood.
Economic Benefits of Early Childhood Development
Research shows that investing in early childhood development has economic benefits at an individual and societal level. A RAND Corporation analysis found that targeted early interventions like education, health services, parent skill training and child abuse recognition create positive economic and societal outcomes such as:
Improvements in educational process and outcomes for the child
Increased economic self-sufficiency, initially for the parent and later for the child, through greater labor force participation, higher income and lower welfare usage
Reduced criminal activity
Improvements in health-related indicators, such as child abuse, maternal reproductive health and maternal substance abuse
Early childhood development proves to be a cost-efficient investment. According to the World Bank, for every $1 invested, there is a return of between $6 and $17. A report conducted by the Copenhagen Consensus and the Indian Consensus Prioritization Project found that implementing cash incentives to increase enrollment in pre-school education and passing policies to improve the quality of pre-school both show positive benefit-to-cost ratios.
Liberia is a good example of a country that has taken notice of the value of the investment in early childhood development.
In 2010, Liberia's Ministry of Education implemented the Education Sector Plan for 2010-2020 with a grant from the Global Partnership for Education. The plan committed to cross-sectoral efforts around early childhood development and the expansion of access to pre-primary education. In 2011 the government established the Bureau for Early Childhood Education and approved its National Inter-Sectoral Policy on Early Childhood Development.
However, according to the Bernard van Leer Foundation, the Early Childhood Development Community Education and Awareness Programme (ECDCEAP) passed in 2012 has been the most effective in raising awareness about the importance of early childhood development. The program trains mental health professionals, pre-school teachers on childhood development knowledge and health workers and midwives to provide proper support to pregnant women and new mothers. There has yet to be a formal analysis of the ECDCEAP. However, the Bernard van Leer Foundation states that anecdotal evidence suggests an improvement in the comprehension and action surrounding early childhood development.
The Global Partnership for Education (GPE) is a non-governmental organization that focuses on bringing education and early childhood development to the developing world. The organization has invested $270 million in early childhood education in 35 countries and two-thirds of the organization's grants in 2018 included support for early childhood care and education. According to a GPE report, enrollment in pre-primary education doubled from 2002 to 2016 in the countries partnering with the organization.
Early childhood development is the key to breaking the poverty cycle. It gets the root cause of poverty's cyclical behavior. Although organizations like The Global Partnership for Education are making large strides, early childhood development is not as recognized as it should be for reducing poverty. According to the same GPE report, 40 percent of countries with data allocate less than 2 percent of their education budget to early childhood education and less than one percent of global aid is invested in pre-primary education. To end the cycle of poverty, early childhood development needs to move up the hierarchy of foreign aid, government expenditure and international focus.
– Zach Brown
Photo: Flickr
https://borgenproject.org/wp-content/uploads/logo.jpg
0
0
Kim Thelwell
https://borgenproject.org/wp-content/uploads/logo.jpg
Kim Thelwell
2019-11-21 07:30:38
2020-01-18 13:08:36
Breaking the Cycle: Investing in Early Childhood Development