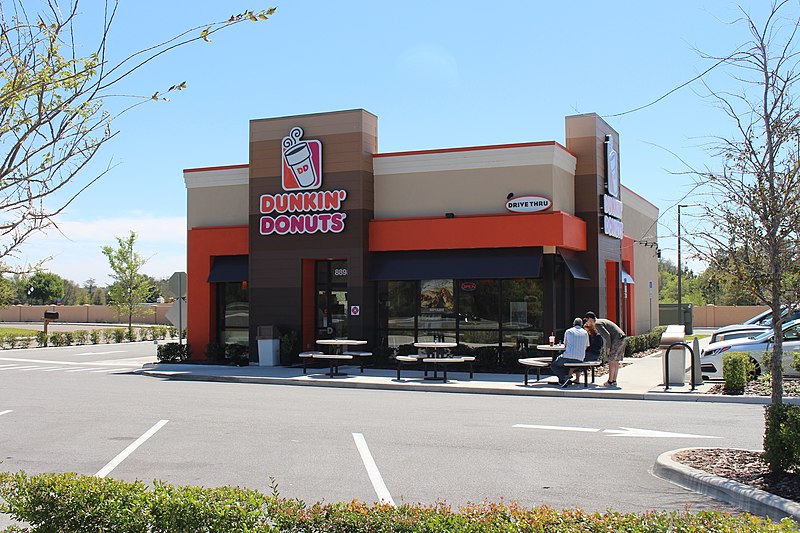 Die-hard Dunkin' Donuts fans might love the company for its coffee and assortment of breakfast treats, but this New England favorite is proving there is even more to love with some of its philanthropic choices regarding its products. From making ethical decisions when it comes to sourcing its espresso beans to switching to sustainable alternatives for its cups, Dunkin' is combating global poverty and benefiting the world at large. Here is more information about how Dunkin' Donuts fights global poverty.
Dunkin' Donuts Fights Global Poverty with Fair Trade Espresso
Dunkin' Donuts was the first national coffee company to offer fair trade certified espresso beverages in 2004. This supports the economic and environmental well being of coffee-farming communities around the world. Fair trade certification ensures that coffee farmers are paid livable wages in an industry that often exploits its workers. Many coffee farmers face extreme poverty, job insecurity, unregulated working conditions and labor rights abuses, just to name some hardships.
Dunkin' Donuts is combating global poverty by choosing to use fair trade espresso beans, which is making a difference in the lives of many families around the world. Andrés Bermeo Calderon, a father, husband and member of a Fair Trade Certified™ coffee cooperative in Chirinos, Peru spoke about how being a fair trade member has changed his life. "For me, the most important part of being a cooperative member is that now I can provide a better life for my family," he said. He spoke of the hardships he faced before being a member. "Before, our sales were really bad and we had no control over the price. Sometimes we received only enough for the day to buy food and nothing else. Now, we have a better economy and we are able to ask for loans," he said.
Making Sustainable Changes
Dunkin' Donuts made the complete switch from polystyrene foam cups to a double-walled paper cup alternative in 2019. While this might seem like a small change, this switch is expected to eliminate "approximately one billion foam cups annually from the waste stream."
Polystyrene is not only a known hazardous substance and pollutant that can potentially contaminate food or drink contained in it but it also poses an extreme threat to poverty-stricken communities around the world due to the harmful chemicals it produces as it breaks down in landfills. According to the EPA, styrene—what's left when foam cups break down—leaches from landfills into drinking water. It also creates a huge problem with pollution in the oceans.
It can cause liver, kidney or circulatory system problems. This threatens those living in extreme poverty disproportionately because they are most likely to live near landfills and factories that produce polystyrene cups. Dunkin' Donuts' decision to eliminate these foam cups will greatly reduce styrene contamination in impoverished nations. This is just another way Dunkin' Donuts fights global poverty.
Proving to be more than just a widely successful coffee company with a great cup of coffee, Dunkin' Donuts is fighting global poverty by making ethical and sustainable changes concerning its products. International companies have the ability to make decisions that have far-reaching impacts. Dunkin' Donuts is showing that it is using that power for positive change that will have a lasting impact.
– Hannah White
Photo: Wikimedia Commons
https://borgenproject.org/wp-content/uploads/logo.jpg
0
0
Lynsey Alexander
https://borgenproject.org/wp-content/uploads/logo.jpg
Lynsey Alexander
2020-04-17 01:30:56
2020-04-10 13:43:24
Dunkin' Donuts Fights Global Poverty