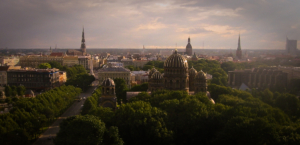 Latvia is a small country located in the Baltics, bordering Estonia, Lithuania, Belarus and Russia. In 2018, the life expectancy in Latvia was 75 years, slightly above the average global life expectancy of 72.6 years. Since 2006, the total life expectancy in Latvia has been slowly growing at a rate of about .35 per year. Here are 10 facts about life expectancy in Latvia.
10 Facts About Life Expectancy in Latvia
Differences Based on Sex: The life expectancy for women in Latvia was 79.6 in 2018, as opposed to 70 for men. Generally, there is about a 10-year difference in life expectancy between men and women in Latvia, as opposed to the five-year difference which is the average in the European Union. The Baltic News Network has attributed this to greater rates of cancer and a general culture of ignoring health problems among men in Latvia.

 

Leading Causes of Death: The leading causes of death in Latvia are ischemic heart disease, stroke, Alzheimer's disease and lung cancer. The only of these causes to increase in percentage from 2007-2017 is Alzheimer's disease. The rest have decreased by at least 17 percent during that span.
Risk Factors: There are several risk factors involved in Latvian fatalities. Among the leading risk factors are dietary risks, alcohol and tobacco use, high blood pressure and a high body-mass-index. In addition, there are environmental risk factors in Latvia. For example, estimates determine that air pollution is the eighth largest risk factor for Latvians in 2017. Recently Latvia has seen legislation geared at reducing some of these factors, such as a law passed in 2016 requiring health warnings on cigarette packaging.
Spending: In 2016, the average Latvian spent $995 a year on health care. People spend around $437 out of pocket and $549 came from the government. By 2050 projections determine that the number will double. For reference, the average American, the world's highest spender on health care, spends approximately $10,000 a year on health care.
Self-harm: Self-harm is a major problem in Latvia, causing 729 deaths per 100,000, significantly above the mean in Europe. Likewise, Latvia had the lowest rate (31 percent) of people who reported being happy within the last four weeks of any European nation in 2018. In 2014, Latvia launched its first campaign called "Don't Turn Away," to address these issues, increase social awareness of self-harm and destigmatize talking about mental health issues. From 2014 to 2016, Latvia saw its suicide rate drop from 19.31 percent to 18.73 percent.
Infant Mortality: The infant mortality rate in Latvia was 3.3 deaths per 1,000 births in 2018. This was a significant decrease from an infant mortality rate of 15.8 in 1994. Also, this is significantly lower than the global infant mortality rate of 29 deaths per 1,000 births in 2017.
Health Care System: Though Latvia has universal health care, patients still have to pay out of pocket for a lot of treatments. Latvia has a negative list of benefits, which means that the government pays for all treatments except those specifically listed. General taxation pays for this universal health care plan.
Physicians: Latvia currently has 3.19 physicians for every 1,000 people who live in the country. A steep drop off occurred between 2009 and 2010. Back then, the number of physicians dropped from around 3.7 physicians to 3.1 physicians per 1,000 people. However, since then, the number of physicians has been steadily rising. This is significantly higher than the world average of 1.5 physicians, but slightly below the average in the European Union of 3.57 physicians per 1,000 people.
Government Treatment Towards Health Care: The Latvian government gives a low priority to health care, as it makes up only 5.5 percent of its annual budget. The average country in the E.U. spends about 10 percent of its budget on health care. Latvia has seen major reform in its health care system, which helps the country increases its overall life expectancy. The low wages in Latvia contribute to a lot of corruption within the health care system. This corruption comes in the form of out-of-pocket payments from individuals to doctors, who use it as a supplement to their salaries. Surprisingly, the general public is accepting of this practice, since many believe it promotes honesty and good service.
Relationship with the European Union: The European Union has worked to invest in better infrastructure for Latvian hospitals. The European Union allocates 64 million euros for new equipment in Latvia's biggest hospital located in Riga in 2017. This will increase access to high-quality health care for Latvia's 2 million citizens by 2023.
These 10 facts about life expectancy in Latvia show that there needs to be an improvement in the Latvian health care system. On the other hand, there is a lot of promise in the betterment of this health care system. The steady increase in life expectancy has shown the positive effects of some reform. This will likely continue in the future as the government works to better address health problems, and the Latvian health care system receives aid from the European Union.
– Ronin Berzins
Photo: Flickr
https://borgenproject.org/wp-content/uploads/logo.jpg
0
0
Lynsey Alexander
https://borgenproject.org/wp-content/uploads/logo.jpg
Lynsey Alexander
2020-03-13 04:30:50
2020-03-13 10:41:42
10 Facts About Life Expectancy in Latvia