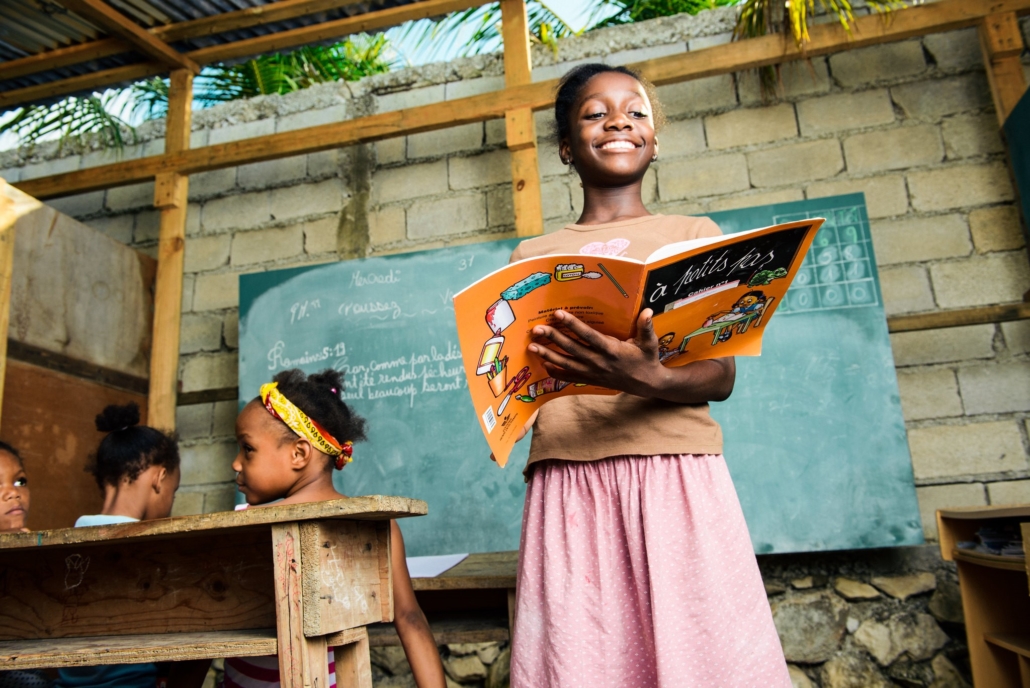 The Dominican Republic is a country located in the West Indies where it occupies much of the eastern region of Hispaniola. As of 2020, the nation's capital Santo Domingo had a population of 2.2 million with the entire country having a population of nearly 11 million people. Poverty has also victimized the Dominican Republic for generations. In fact, the Human Development Index (HDI) has ranked the nation 88 out of 177 countries around the world. With poverty still a widespread issue, more than 20 percent currently resides in shanty cabins. The majority of the Dominican Republic's citizens have no access to clean drinking water, basic sanitation needs or fluid electricity. Despite these ongoing problems, a major decrease in poverty occurred, reducing from 54.70 percent in 1989 to 19.90 percent in 2016. Poverty relief through nonprofit organizations and education programs in the Dominican Republic has allowed for these results.
Dominican Republic Education and Mentoring
In 1995, a group of students from Dartmouth College traveled to the Dominican Republic. They volunteered at public schools in the small town of Cabarete for one semester. Spearheaded by Donald Rabinovich, his project DREAM, or Dominican Republic Education and Mentoring, became a rapid-fire success as the project began rebuilding the town's local schools. DREAM focused on rebuilding classrooms, computer labs and libraries, as well as renovating bathrooms. The project soon evolved and planned new programs to offer children opportunities to further improve the Dominican Republic.
DREAM offers innovative education programs by adopting the Montessori learning system for its students to advance their learning ability. The system adopts self-directed activity where students decide how they learn and at what pace through experiential learning. The DREAM program boasted a 93 percent attendance rate for more than 450 students while 3-year olds developed better linguistic, socio-economic, kinesthetic and cognitive skills. Parents participated in weekly meetings to help foster their children's education through the Montessori system at home.
Food for the Poor
Another of the many programs in the Dominican Republic that are improving living quality is Food for the Poor. The organization has helped alleviate poverty and provide fresh food and clean water to the Dominican Republic since 2000. One way it provides aid is by teaching dozens of families how to plant, grow and harvest fruits and vegetables through its greenhouse projects. On September 12, 2013, the city of Pedro Santana, located near the border east of Haiti, witnessed the building of its eighth greenhouse. This, along with the other seven, helps to increase food security and production in the Dominican Republic. The Church of the Nativity in Virginia provided funding for this project through its Operation Starfish program.
Operation Starfish
Operation Starfish began in 1998 with the aim of allowing families to engage in spiritual reflection and giving back to the less fortunate. The program encourages each family to donate at least 50 cents per day to aid the poor. Father Dick Martin came up with Operation Starfish to help others assist the poor at a minimal level while making a big difference. One year during Lent, more than 2,500 families donated 50 cents per day during the 40 days of Lent, resulting in the collection of over $67,000. This was more money than Fr. Martin initially predicted.
Community Development Projects
The Dominican Republic built almost 3,000 homes through its Community Development Projects. Additionally, the program also helped rebuild schools, clinics and community centers. Moreover, it assisted in building women's human rights programs that teach independence, self-care and vocational training.
The greenhouse facility in Pedro Santana provides large stocks of produce thanks to efficient farming. The location, operated by local farmers, has performed beyond its expectations. A portion of profits from vegetable sales goes towards the greenhouses in the seven additional locations. Food for the Poor helped create a drip irrigation system that a water reservoir and underground supply lines feed.
With the progress that the Dominican Republic has made through education, mentoring and community rebuilding, the process of downsizing poverty and restoring its youth with innovative methods of developing skills and knowledge is improving the nation. These ways of poverty relief from nonprofits and pedagogical programs have been key factors in giving the Dominican Republic a fighting chance in becoming a future contributor to others in need itself.
– Tom Cintula
Photo: Flickr
https://borgenproject.org/wp-content/uploads/logo.jpg
0
0
Lynsey Alexander
https://borgenproject.org/wp-content/uploads/logo.jpg
Lynsey Alexander
2020-04-18 10:44:14
2020-08-17 07:49:40
Nonprofit Programs in the Dominican Republic