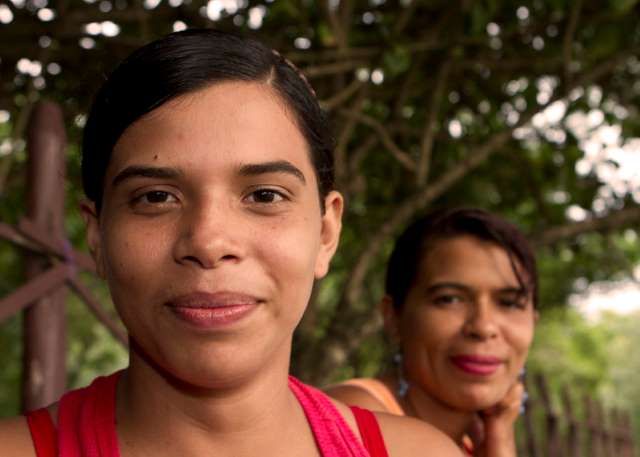 Domestic violence is a global issue affecting one in three women worldwide. The United Nations defines domestic violence as "a pattern of behavior in any relationship that is used to gain or maintain power and control over an intimate partner." Abuse can be sexual, emotional, physical, economic or psychological. In order to uphold women's rights, it is important to combat domestic violence in Nicaragua.
Domestic Violence and Poverty
Data indicates that women living in poverty are at greater risk of abuse. Women who earn less than $10,000 a year experience domestic violence at a rate "five times greater" than women who earn more than $30,000 a year. This is because impoverished women are often financially dependent on their abusers and lack financial prospects, making them more vulnerable to abuse as perpetrators exploit this reliance knowing there are few options of escape.
In contrast, victims with enough resources to secure shelter and basic needs are more independent, and therefore, are significantly more likely to escape domestic violence circumstances. By this logic, a clear link exists between poverty and domestic violence. Although, even in wealthier countries such as the United States, domestic violence is prevalent, with almost a quarter of women in the U.S. experiencing domestic violence.
Since high poverty rates are usually associated with high rates of domestic violence, some would expect a domestic violence crisis in a low-income country such as Nicaragua. Nicaragua is the second-most impoverished country in the Americas, coming right after Haiti, with almost 30% of the Nicaraguan population living under the poverty line in 2014. Nicaragua's domestic violence rate was 55% in 1995, but the country has made significant progress with domestic violence decreasing to 28% in 2016. Furthermore, "Nicaragua has the lowest rate of femicides in Central America (0.7/100,000) according to the United Nations Economic Commission for Latin America (ECLAC)."
Actions to Reduce Domestic Violence
In 2007, new legislation mandated "equal representation ensuring that at least 50% of public offices be held by women." As a result, Nicaragua has the highest rate "of women in Ministerial positions in Latin America" at 56.25% and women represent 46% of the legislature.
In addition to this, Nicaragua's ongoing drives and campaigns aim to address cultures of violence against women in the nation. These campaigns also involve promoting men's involvement in home and domestic chores, reducing societal masochistic cultures and empowering women to end "economic and social dependence on men" and stop cycles of domestic violence.
The program Zero Usury aims to empower women by granting them financial independence. To do this, the Nicaraguan "government has given low-interest loans to" more than "900,000 women over the last 14 years to enable them to start small businesses in urban areas."
In 2012, Nicaragua passed the Comprehensive Act against Violence towards Women. The act mandated the creation of "the national inter-institutional commission to combat violence against women, children and adolescents, composed of 17 state institutions, with departmental and municipal branches."
The Comprehensive Care Model for Women, also created in 2012, ensures every victim of domestic violence will have access to proper care and justice by carrying out proper investigations for every case and compensating victims. The mechanism aims to uphold children and women's rights "to live with dignity and free from violence."
Looking to the Future
Nicaragua is also part of the U.N. Secretary-General's UNiTE to End Violence against Women campaign, with the aim of eradicating "violence against women by 2030." To align with this goal, Nicaragua commits to implementing a "series of political, legislative and administrative actions to eradicate violence against women and girls," among other efforts.
Nicaragua is a phenomenal example to the world when it comes to domestic violence as it shows that a country can decrease its rates of violence by investing in women's empowerment programs and legislation that fights for gender equality and the protection of women.
– Noya Stessel
Photo: Flickr
https://borgenproject.org/wp-content/uploads/logo.jpg
0
0
Lynsey Alexander
https://borgenproject.org/wp-content/uploads/logo.jpg
Lynsey Alexander
2021-09-21 07:30:53
2021-09-21 00:54:58
Successes in Reducing Domestic Violence in Nicaragua