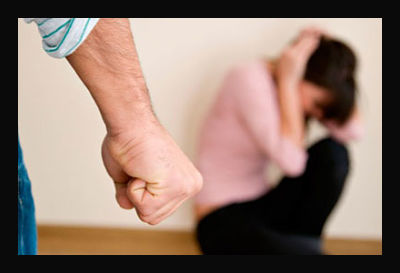 October is
Domestic Violence
Awareness Month. According to the U.S. Department of Justice, 25 percent of women and 8 percent of men have been raped and/or physically assaulted by a spouse, friend or acquaintance. This means that "each year about 1.3 million women and 835,000 men are physically assaulted by an intimate partner."This issue is severely under-recognized. The National Association of Social Workers does its part to both prevent and find solutions for domestic violence.
Social workers are directly involved with victims, whether it be through counseling individuals, aiding in the judicial process or finding new homes for those abused. The issue of domestic violence exists outside of the U.S. There are countless foundations all over the world aimed at providing a support system to those affected by domestic violence. For example, the Global Foundation to Eliminate Global Violence (GFEGV) is a nonprofit aimed to both eliminate domestic violence and to support those who have already been claimed as a sufferer. Trying to escape the throngs of violence can be the hardest part for most victims, who may either rely on their abuser for financial stability or may have emotional ties to them. Having the courage to escape can often result in not only loneliness, but also poverty. According to the GFEGV's website, the annual cost of health-related domestic violence issues in the U.K. is $23 billion. In the U.K., one in four women will be abused, while men have a one in six risk.World Bank data reports that "women aged 15-44 are more at risk from rape and domestic violence than from cancer, car accidents, war and malaria."Here are some quick facts from the U.N.'s UNITE website about domestic violence:
In South Africa, a woman is killed every six hours by an intimate partner.
In India, 22 women were killed each day in dowry-related murders in 2007.
In Guatemala, two women are murdered, on average, each day.
In the U.S., one-third of women murdered each year are killed by intimate partners.
The dowry-related murders mentioned above involve the murdering of a new wife, or wife-to-be, if she fails to meet the dowry requirements of her husband's family. It is a practice that occurs in various cultures worldwide.
Donating money to organizations and becoming educated is important to improving and ultimately eliminating domestic violence worldwide.
– Kathleen Lee
Sources: National Association of Social Workers, EDV, UNiTE
Photo: Trade Arabia
https://borgenproject.org/wp-content/uploads/logo.jpg
0
0
Borgen Project
https://borgenproject.org/wp-content/uploads/logo.jpg
Borgen Project
2014-10-10 08:00:12
2020-07-10 12:17:09
Domestic Violence on a Global Scale