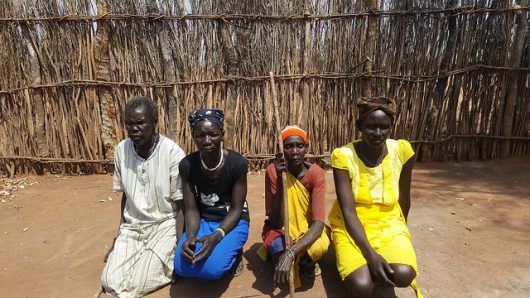 The cholera outbreak that has been affecting multiple countries in southern Africa ended in South Sudan on February 7. The country reported no new cases of the illness in more than seven weeks. Cholera had been affecting South Sudan since June 2016 and was widespread, with over 20,000 cholera cases and more than 400 deaths related to the disease. The country declared an end to the epidemic and continues to make efforts to keep the disease from making a comeback.
Cholera is a disease characterized by diarrhea, vomiting, leg cramps and loss of body fluid due to an infection of the intestine with the bacteria Vibrio cholerae. Oftentimes the dehydration of the body can cause shock. Death can occur within a few hours if not treated. Cholera is easily spread through contaminated food and water, poor sanitation and lack of hygiene.
The efforts to wipe out the cholera epidemic included rapid response teams responding to and observing cases, providing clean water for residents and promoting proper hygiene routines, as well as treating the infected patients with vaccinations and medicines.
Many organizations joined with the South Sudan government to fight the cholera epidemic, including the European Union Humanitarian Aid, GAVI the Vaccine Alliance, the United States Agency for International Development and the World Health Organization (WHO). These groups together were able to deliver 2.2 million vaccinations throughout the country through GAVI's global stockpile.
Although the country is officially cholera free, the WHO representative for South Sudan, Evans Liyosi, stated that cholera is still a common illness, and therefore it is still considered a risk and the country needs to maintain its observation and respond to new cases of the illness to prevent another outbreak. The country also needs to further strengthen its health and sanitation systems and promote healthy living behaviors.
The cholera outbreak that South Sudan faced was the longest and largest cholera epidemic that the country had ever seen. Cholera had spread throughout the entire country and swept through the capital, Juba. With the immense efforts of every organization involved, the government and the people of South Sudan, they were able to officially end the cholera epidemic.
– Chloe Turner
Photo: Flickr
https://borgenproject.org/wp-content/uploads/logo.jpg
0
0
Borgen Project
https://borgenproject.org/wp-content/uploads/logo.jpg
Borgen Project
2018-02-20 07:30:23
2019-12-05 08:59:13
Cholera Epidemic in South Sudan Is Officially Over