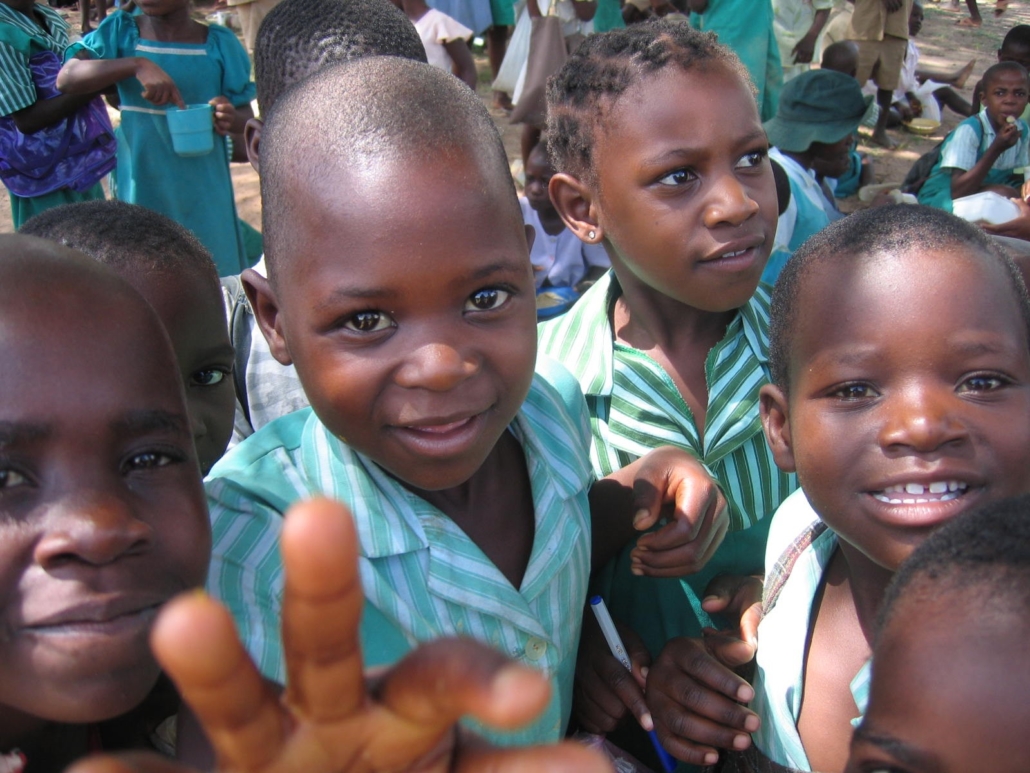 In 2013-14, the national survey Living Conditions among Persons with Disabilities recorded that out of Zimbabwe's population of 13 million, more than 900,000 people had disabilities, amounting to nearly 7% of the population. The survey also found that 53.5% of the disabled population were disabled before the age of 20 with about 27% being present at birth. With a disability, a person often experiences exclusion from government resources. This exclusion adds to the link between disability and poverty in Zimbabwe, and so some are placing focus on aiding the disabled population.
Children with
Disabilities
In Zimbabwe, it is difficult to gain accurate statistics on children with disabilities because of the lack of routine data collection. This creates a problem because organizations are not able to aid with proper services. The Ministry of Primary and Secondary Annual Statistics Report 2016 stated that 52,232 in-school children had impairments, increasing by nearly 50% from 2014. These children are not able to participate within the community in ways others can, which leads to exclusion in social services such as conventional health support, education, legal aid and more.
Socioeconomic Challenges
From 1996 to 2005, there was a major decline in Zimbabwe's social and economic condition. Poverty is often due to a lack of resources and the inability to access the resources because of a person's belief or location. In 2019, a Zimbabwe Vulnerability Assessment Committee reported that more than 5.5 million people needed humanitarian assistance, showing a link between disability and poverty in Zimbabwe and around the world.
As mentioned, people with disabilities are often unable to contribute to certain aspects of social and economic life, thus contributing to the community's poverty. Additionally, poverty can affect disabilities because of poor living conditions, health care and malnutrition. In fact, about 52% of people with disabilities stated that they did not receive the necessary medical rehabilitation. Excluding the disabled population from social services causes them to become more prone to malnutrition and diseases. This exclusion stems from the discrimination of people with disabilities and adds to the community's poverty.
Solutions for Children with
Disabilities
The UNICEF Zimbabwe Country Office (CO) created a Disability Strategy 2018-2020. According to the Zimbabwe, Disabled Persons Act, Chapter 17:01 Acts 5/1992,6/2000,22/2001 disability is a human right and developmental issue. The Disability Strategy will assist in the equality and dignity of children with disabilities as well as create equal opportunities. UNICEF writes that this strategy hopes to help by "ensuring the best interest of the child, independence, freedom of choice, full and active participation in all areas of life and society."
UNICEF's Life-Cycle-Approach will focus on all stages of a child's life where disabilities can or may occur. This approach will aid in prevention and assistance to the population by focusing on the prevention of a disability from conception to birth. From birth to 4 years old, the strategy will help with early detection and intervention, and inclusive access, development and protection until the child is 18. Through the National Action Plan for Orphans and Vulnerable Children Phase II, UNICEF has managed to distribute up to $25 monthly cash transfers for 20,000 households, including households with disabilities. To help decrease the link between disability and poverty in Zimbabwe, the national budget in 2017 provided $800,000 to help support people with disabilities.
Advocating for
Disability

Rights

Exclusion is a big focus when discussing people with disabilities. The United Nations Educational, Scientific and Cultural Organization (UNESCO) uses the phrase "Leave no one behind" in its Agenda 2030. UNESCO focuses on inclusions for all. In 2019, UNESCO was able to produce four advocacy and tools to raise awareness for increasing disability rights and the implementation of the Convention on the Rights of Persons with Disabilities.

Through these strategies, the hope exists that there will be a decrease in the link between disability and poverty in Zimbabwe.

– Sarah Kirchner
Photo: Flickr
https://borgenproject.org/wp-content/uploads/logo.jpg
0
0
Kim Thelwell
https://borgenproject.org/wp-content/uploads/logo.jpg
Kim Thelwell
2020-12-26 07:30:59
2022-04-12 10:15:55
Disability and Poverty in Zimbabwe