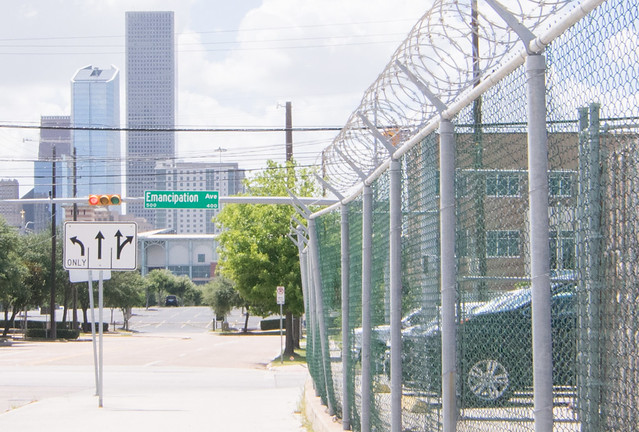 Immigrant detention camps are run by governments all over the world to hold immigrants, refugees and any asylum seekers. Many of these immigrants are fleeing to other countries to escape from violent and inhumane conditions in their home countries. Most governments have their own regulations on how to treat immigrants and what they have access to. More recently, the conditions in which immigrants are treated in detention camps in the United States raises questions about whether or not the U.S. detention camps should be considered concentration camps. Here are five facts about the conditions of immigrant detention camps.
5

 

Facts

 About the 

Conditions

 of 

Immigrant

 

Detention

 Camps
Overcrowding is a major problem with 

detention

 camps and is one of the main reasons illnesses are easily spread. 

Detention

 

camps

recently have been seen to hold over 40 detainees in cells built for eight people. Others report that detainees are standing on top of toilets to make room for people shoved into one cell. Overcrowding in

detention

 

camps

is a health risk not just because of the ease of illness spreading, but also because of the lack of space for detainees to sit or rest apart from one another in the cells.
There are multiple 

detention

 

camps

 throughout the U.S. that do not have access to medical care for detainees. Without access to medical care, many immigrants, especially children, fall ill. With overcrowding, these illnesses are spreading and are hard to contain. Many times workers do not take sick detainees to hospitals for medical care. This increases the likeliness of illnesses spreading and increases the risk of death. According to a recent report, approximately seven children have died in the last year in

detention

 

camps

.
Many 

detention

 

camps

 lack access to clean water or any water at all. Reports say that accessible water for detainees has foul odors and is discolored. Additionally, trying to get water to drink or shower is nearly impossible as a result of overcrowding. Other reports say children claim they do not have water to brush their teeth or shower in their cells. One reporter even stated that as soon as he walked into one

detention

 camp, the smell as a result of those who could not shower was immediately apparent.
Because of the lack of access to clean water, access to other basic sanitation in 

detention

 

camps

 is limited. Some women report not having access to menstrual sanitation products. Plus, some mothers report not having access to a place where they can clean baby bottles. Because some detainees are standing on toilets due to overcrowding, access to bathrooms is limited, causing sanitary

conditions

 in the cells to grow even worse.
Many children in 

immigrant

 

detention

 

camps

 are separated from their families. Some children are in foster families. Others are held in

detention

 

camps

 until they are placed with adult relatives who are not in 

detention

 

camps

or until they turn 18. The separation of families is scarring, especially for young children who may not understand why they are being separated.
The Dignity for Detained Immigrants Act of 2019 is sponsored by New Jersey Sen. Cory A. Booker and is currently in rotation with the Senate. This act sets stricter standards for immigrant detention camps. These standards include periodic inspections, notifications and investigations of deaths in custody, annual reports to Congress, an online detainee location system, a Department of Homeland Security (DHS) locator and an online public facilities matrix. The online public facilities matrix goes on to include the name and address of the detention center, whether the facility houses adults, children or both, the average number of detainees and whether or not the facility is in compliance with the regulated standards set by Congress.
These five facts about the conditions of immigrant detention camps are the main talking points circulating around the political scene. Other horrendous conditions of detention camps include cold temperatures, lights being on at all times, lack of proper food rations or having expired foods and mental trauma caused by the terrible conditions. The conditions in which immigrants are living in detention camps need to be bettered with stricter regulations that must be enforced by the government. Recent public knowledge of the conditions of immigrant detention camps will help to force the government to provide aid for current detainees.
– Chelsea Wolfe
Photo: Flickr
https://borgenproject.org/wp-content/uploads/logo.jpg
0
0
Lynsey Alexander
https://borgenproject.org/wp-content/uploads/logo.jpg
Lynsey Alexander
2019-07-19 01:31:23
2020-07-22 18:33:13
5 Facts About Immigrant Detention Camps