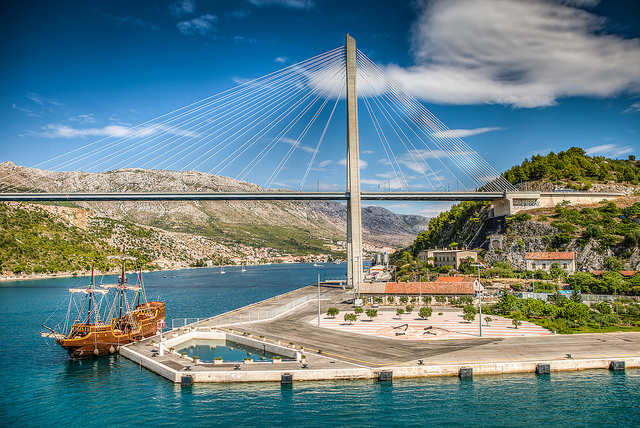 Located in Europe, Croatia is a country with access to clean water and an almost perfect literacy rate, standing at 99 percent. Despite certain successes, the country struggles with other issues, such as high unemployment which stands at 44 percent. Here are five development projects in Croatia that are creating change in the country.
Modernization and Restructuring of the Road Sector Project
The purpose of this project is to strengthen the institutional effectiveness, enhance operational efficiency and increase the debt service capacity of Croatia's road sector. The road network in Croatia is the largest infrastructure asset in the country.
Croatia's road network is of vital importance to its economy, as it encourages industry growth and tourism. By expanding the road sector, Croatian roads can integrate with other European networks. Furthermore, for the country to continue to maintain relations with other entities, development projects in Croatia like these are necessary.
Croatia Innovation and Entrepreneurship Venture Capital Project
One of the best ways to help reduce poverty and develop a nation is to increase innovation and creativity within a country. This project allows that exact thing. It aims to strengthen risk capital financing for startups in Croatia. This could also add a fresh wave of businesses to the country and potentially create more jobs for the country.
Sustainable Croatian Railways in Europe
In addition to innovation, infrastructure is another way to reduce poverty. Building up the country's infrastructure could have many potential benefits, as evidenced by the Modernizing and Restructuring of the Road Sector Project.
The Sustainable Railways in Europe Project aims to further develop infrastructure in Croatia by improving the operational efficiency and the financial sustainability of the public railway sector.
The World Bank approved three loans totaling $183.4 million in support of the country developing its railway sector. Croatia's railway system has changed dramatically in the past in order to meet the criteria of the European Union (EU). The loan and the project combined will continue to see more changes, including making the railway companies more customer-oriented.
Health System Quality and Efficiency Improvement
Improving the health system of a country is another way to reduce poverty within a country. Specifically, the project aims to improve the healthcare delivery system to better provide sustainable health services; rationalize the hospital network to streamline healthcare services; strengthen the government's capacity to develop and monitor effective health sector policies and promote effective public health interventions.
Development projects in Croatia have made vast improvements to its health system in recent years. However, there are still areas needing improvement. For example, Croatia suffers from an uneven availability of healthcare across regions in addition to lacking quality care. The project would increase efforts to improve the country's healthcare system and afford citizens much-needed care and increased access.
Together for Sustainable Development in Croatia
This project depends on community involvement to help sustain local development through networking and partnerships. Its specific objective is to "strengthen the voice of civil sector in shaping, monitoring and evaluating sustainable development policies on local, national and international level through networking, cross-sectoral partnership and capacity building," according to Croatia Rural Development Network.
The project anticipates cooperation from Croatian civil society networks as well as European networks. Its ultimate goal is to have stakeholders for sustainable development and an increased level of citizen and CSO participation in the process of monitoring of sustainable rural policies. With such innovative tactics, Croatia should be able to find and develop more ways to lift itself out of poverty.
These development projects in Croatia are small, but necessary, steps in the right direction for reducing poverty and enabling growth.
– Dezanii Lewis
Photo: Flickr
https://borgenproject.org/wp-content/uploads/logo.jpg
0
0
Borgen Project
https://borgenproject.org/wp-content/uploads/logo.jpg
Borgen Project
2018-01-21 15:20:06
2019-11-11 06:14:53
5 Development Projects in Croatia