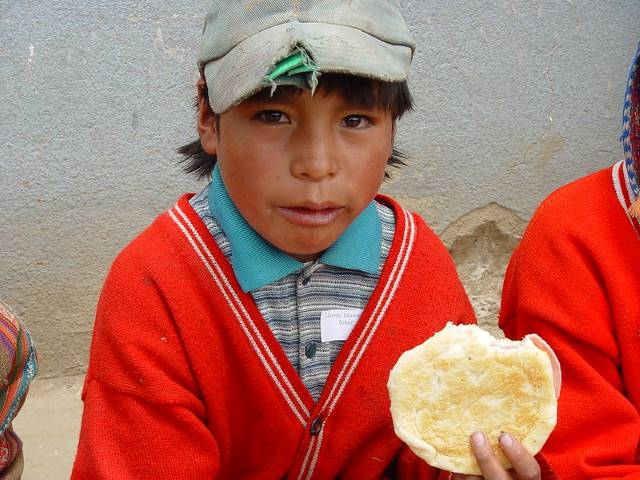 Low-income countries have long been the victims of poor health care systems. Along with this health care system neglect has also come a large amount of dental care neglect. Both dental staffing and dental resources are scarce resources for those living below the poverty line in low-income countries. Smiles Forever is a nonprofit working within Bolivia in order to provide restorative dentistry as a way of increasing resources to a  population desperately in need.
Dental Care in Developing Countries
Most dental care within developing countries is given at hospitals that are either centralized or regional. This dental care does not do much to prevent or restore dental issues within the general population of a country. The dental care staffing is so low in many developing countries that trained dental professionals are forced to do the work that would normally be the job of dental assistants. This creates an ever-increasing cycle of dental worker unavailability. The creation of programs to train dental hygienists has been identified as a major solution to the extreme lack of restorative dentistry and dental care within struggling countries.
Major Dental Issues in Developing Countries
Throughout impoverished countries, there are a few dental issues that are seen most often and are in need of the greatest amount of restoration and prevention. These issues are dental caries, periodontal disease and tooth or gum abscesses.
Dental Caries: In simpler terms, this is when a tooth decays and leaves behind a cavity. Acids in the mouth that are present from sugar residue cause the enamel of a tooth to break down. Having access to simple dental materials like a toothbrush, floss and toothpaste greatly decreases an individual's likelihood to develop dental caries. Fluoride provided at dental offices is also key in protection against dental caries.
Periodontal Disease: This disease is caused when there is a lot of plaque build-up on an individual's teeth. The build-up causes an infection to infest the gums or bones throughout the face. Plaque build-up can only be properly removed by someone who has been training as a dental professional.
Tooth/Gum Abscesses: These are caused when tooth damage, usually from dental caries, allow for bacteria to invade a tooth or the gums. The bacteria causes pus to build up within the teeth or gums which causes a lot of pain and swelling. An abscess of this sort can only be treated by a professional and can cause sepsis if an individual is not given proper care.
The Mission of Smiles Forever
Smiles Forever is a nonprofit dental organization mainly working in Bolivia to provide free preventative and restorative dentistry. Its mission is to allow for a better quality of life, specifically for children growing up in Bolivia. Smiles Forever hopes that its work will act as a model for increased dental care in poor countries within South America.
Sandy Kemper, a dental hygienist from Seattle, is the founder of this nonprofit. She was inspired by a service trip that she took to Bolivia in 1999 in order to provide free dental work in the Madre de Dios shelter. A couple of years after her trip she returned to Cochabamba, Bolivia, in order to develop the Smiles Forever program after seeing how desperately in need the citizens were of restorative dentistry.
Programs Created by Smiles Forever
Smiles Forever has three main programs that it runs in Bolivia. These programs are its dental hygiene training program, its community partnering programs and its public fee-for-service clinic.
The dental hygiene training program was created in order to teach and train selected indigenous women to become dental hygienists. Each of the women is offered a full scholarship and the materials needed in order to become properly trained. The program is only conducted for half of each day so that the women can use the other half to support their families while being trained. Not only does this program allow for an increase in dental professionals in Bolivia but it also helps raise indigenous women and their families out of poverty by giving these women the opportunity to find full-time professional jobs.
The community partnering that Smiles Forever does is where a lot of its free dental work is provided. This organization works with other nonprofits throughout Bolivia that provide life-improving services. Through this partnering, it has been able to have a more widespread influence in providing dental care throughout Bolivia as its partners are very influential.
The public fee-for-service clinic was set up as a way to provide hands-on experience for individuals working in the dental hygiene training program and as a means of income to support the free community outreach efforts of the nonprofit. Individuals who attend the clinic pay in order to receive necessary preventative and restorative dentistry care.
Smiles Forever and Women's Empowerment
Smiles Forever greatly supports the reduction of poverty and the provision of essential services through the uplifting of indigenous women. It recognizes that economic growth greatly increases when women play an empowered part in society. So far, 37 indigenous women have successfully completed the dental hygiene raining program and some have gone on to fully complete dental school. Overall, Smiles Forever has an all-around positive effect on the communities of Bolivia not only from a health standpoint but from a social and economic standpoint as a result of its efforts to empower women.
–  Olivia Bay
Photo: Flickr
https://borgenproject.org/wp-content/uploads/logo.jpg
0
0
Yuki
https://borgenproject.org/wp-content/uploads/logo.jpg
Yuki
2021-02-19 00:52:32
2021-02-19 00:52:32
Smiles Forever: Restorative Dentistry in Bolivia