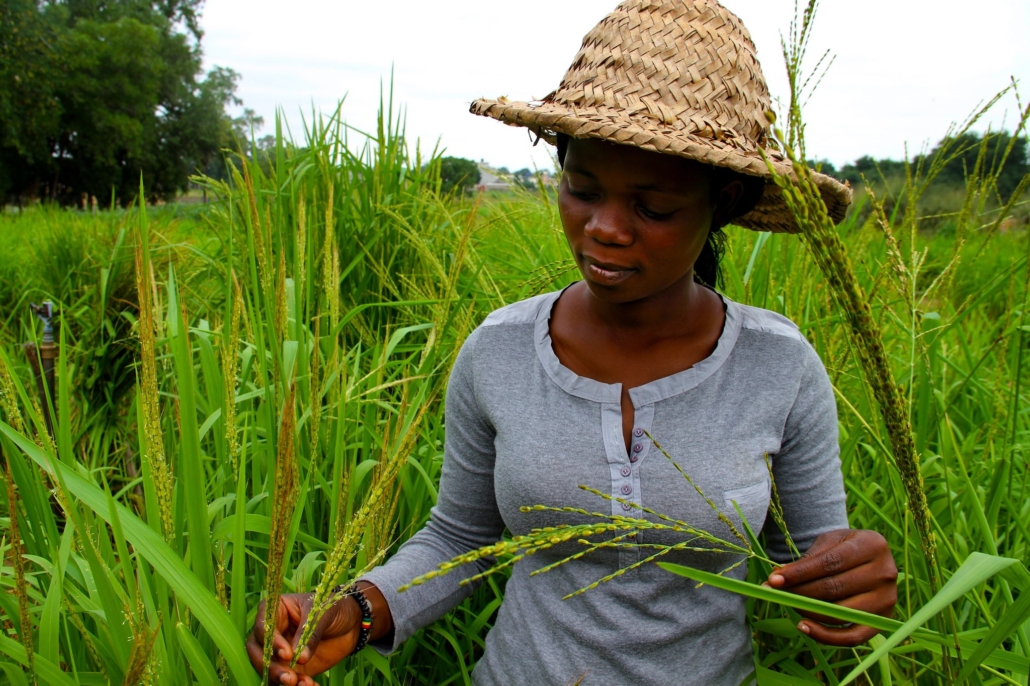 Côte d'Ivoire is a West African nation of 23.7 million people. It is the largest producer of cocoa in the world and has a significant agriculture industry. However, Côte d'Ivoire has struggled to achieve self-sufficiency in the production of rice, a staple crop for many Ivorian people. Côte d'Ivoire imports about half of its rice supply from other nations. This can lead to positive trade relationships, but relying on imports for staple crops can also create problems, as the government discovered in April 2019.
The Côte d'Ivoire Rice Ban
In April 2019, the government of Côte d'Ivoire banned rice imports from the Singapore-based company, Olam International, for a year after it found that an 18,000-tonne rice shipment from Myanmar was inedible. "The unique circumstances relating to the recent rejection of cargo rice were unfortunate and not representative of the shipments of rice," a company spokesperson told Bloomberg.
"[W]e should exploit our natural potential," said Agriculture Minister Mamadou Coulibaly, citing Côte d'Ivoire's substantial agricultural resources and the fact that Ivorians consume an average of 63 kilograms (about 139 pounds) of rice per person per year. By comparison, Americans consume an average of 197 pounds of grains per person per year.
Côte d'Ivoire's Economy and the CFA Franc
Côte d'Ivoire won its independence from French colonial rule in 1960. It has since become Africa's fastest-growing economy, but times of prosperity and growth have been punctuated by authoritarianism and political violence.
Like many nations emerging from colonial rule, Côte d'Ivoire has also struggled with the legacy of colonialism, of which difficulties with rice self-sufficiency are one aspect. A 2017 report from an international coalition of NGOs found that business profits, debt payments and other financial flows to the rest of the world still outweigh the investment in and aid to African nations to the tune of $41 billion per year.
One difficulty that Côte d'Ivoire faces in achieving economic independence is the CFA franc. The CFA franc is an outgrowth of French colonial rule in Côte d'Ivoire and other African nations and is a common currency that 14 African nations use. Technically, the CFA franc refers to both the West African and Central African CFA franc, but these two currencies are, in practice, interchangeable. The system requires that member countries hold 50 percent of their foreign exchange reserves in the French treasury. People have long criticized this as a threat to member nations' sovereignty, impeding development. "[F]or those hoping to export competitive products, obtain affordable credit, find work, work for the integration of continental trade, or fight for an Africa free from colonial relics," writes development economist and former technical advisor to the President of Senegal Ndongo Samba Sylla, "the CFA franc is an anachronism demanding orderly and methodical elimination."
One consequence of this system is that the French government can choose to devalue the currency without the consent of member nations, as it did in 1994. This led to widespread discontent, as it increased prices for many everyday goods. A 2010 study published in the Proceedings of the National Academy of Sciences found that devaluation "did not stimulate local production, or decrease rice imports." Indeed, concurrent policies required by the World Bank actively "recommended abandoning the goal of self-sufficiency."
The Economic Community of West African States (ECOWAS) plans to replace the CFA franc with new shared currency next year. Demba Moussa Dembele, an economist, and president of the African Forum for Alternatives writes that, in order for the new currency to be successful, "[t]he consumption habits of citizens and states should focus on…goods and services produced locally. This is especially important for agricultural products in order to develop agriculture that can be both a great source of employment and increase demand for the industrial and service sectors."
Other Initiatives to Increase Rice Self-Sufficiency
In addition to ECOWAS adopting a sovereign currency, there are many initiatives working to increase rice self-sufficiency for many African nations, including Côte d'Ivoire. For example, Mali, which borders Côte d'Ivoire, has seen great success from a subsidy program it adopted after the 2008 financial crisis increased the price of rice. This program subsidized both the purchase of fertilizer by rice farmers and the purchase of rice products by consumers. Today, Mali has not only achieved rice self-sufficiency but is actually a net exporter of rice, according to the Thomson Reuters Foundation.
The System for Rice Intensification is a method for increasing the amount of rice that farmers can grow in the same amount of space while maintaining eco-friendliness. A 2018 study of the method by the West and Central African Council for Agricultural Research and Development found that the method increased rice yields by 56 percent for irrigated rice and 86 percent for rain-fed rice. The researchers studied rice yields from more than 50,000 farmers in 13 different countries, including Côte d'Ivoire. ECOWAS has adopted a goal of achieving rice self-sufficiency by 2025, and the study projects that if all rice farmers in ECOWAS member countries adopted the method, not only could they achieve rice self-sufficiency, but there would be a five percent surplus in the rice supply.
So, while achieving rice self-sufficiency remains a formidable challenge for the people of Côte d'Ivoire, there are many reasons to be optimistic, including a new currency, the example of a neighboring nation's stimulus programs and more efficient farming techniques.
– Sean Ericson
Photo: Flickr

https://borgenproject.org/wp-content/uploads/logo.jpg
0
0
Kim Thelwell
https://borgenproject.org/wp-content/uploads/logo.jpg
Kim Thelwell
2019-06-19 07:31:02
2019-12-17 13:17:56
The Struggle for Rice Self-Sufficiency in Côte d'Ivoire