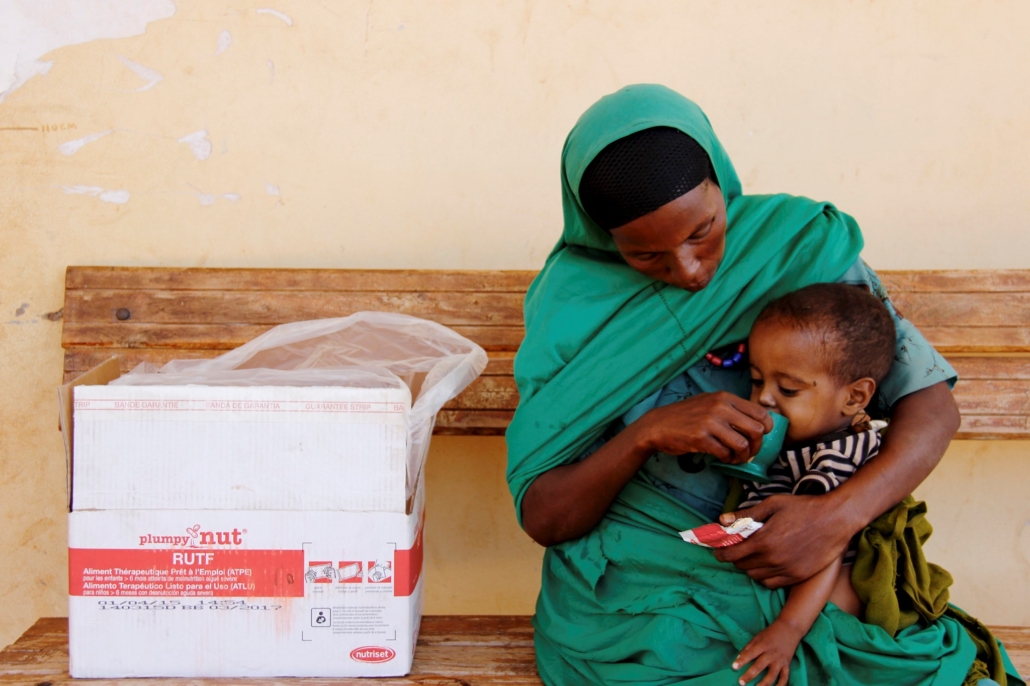 There have been both strides and setbacks in recent years in the process of decreasing poverty in Ethiopia. Poverty in the region has been steadily falling. Several factors, including increased agriculture and a decreasing fertility rate, are responsible for this decline. However, the developing nation needs to do much more to stay on track.
The poverty rate in Ethiopia has been on a steady decline for the last 10 years. As a result, the country's health and quality of life have been improving. The World Bank reported that the national poverty rate decreased from 29.6% to 23.5% between 2011 and 2016. Here is a breakdown of what is decreasing poverty in Ethiopia. 
The Agricultural Factor
One of the main ways that Ethiopia has improved its poverty rate is through increased agricultural activities, which are the backbone of its economy. Data from 2018 shows that the majority of the population, approximately 80%, live in rural areas. Additionally, the World Bank estimated that in 2018, approximately 67% of employment was in agriculture. For Ethiopians, agriculture is a vital part of their income. As a result, one of the most effective ways of targeting poverty in Ethiopia is stimulating the agricultural industry. 
The Ethiopian Agricultural Transformation Agency has been identifying and remedying obstacles in Ethiopia's agricultural industry since 2010. According to the ATA's website, it operates "in order to provide a platform to address the most critical systemic bottlenecks constraining fulfillment of agriculture sector goals and targets identified by the government."
Another project that is positively impacting Ethiopia's agricultural industry is the Second Agricultural Growth Project. This project began in 2015 and aids in commercializing and increasing agricultural production.
All of this work has been paying off. According to a report published by the International Food Policy Research Institute, Ethiopia's total agricultural output in 2013/14 had risen an impressive 124% since 2004/5. With agriculture playing such a large role in Ethiopia's economy, a continued focus on expanding and commercializing this sector of the economy should continue to help eradicate poverty in the country.
The Fertility Rate Factor
Another factor affecting Ethiopia's poverty rates is a decrease in the fertility rate. The fertility rate is a measure of the average number of children per woman. In Ethiopia, the fertility rate has fallen from approximately 6.5 children in 2000 to 4.2 children in 2018. Fertility rates often correlate with poverty because the birth of fewer children results in a smaller drain on the nation's resources. Countries with lower fertility rates can often offer better resources to citizens because more resources are available to each child.
Setbacks
While the nation is working towards overcoming poverty, it still plagues daily life in many ways. One particular effect of poverty on public health is a lack of resources for maintaining hygiene, which is particularly vital in the era of COVID-19. A lack of running water in the country has led a chunk of the population, around 22%, to practice open defecation. This practice has many health risks for the Ethiopian public, as it often leads to people coming into contact with fecal pathogens.
Another hygiene-related issue tied to poverty in Ethiopia is a lack of running water to wash hands. In Ethiopia, approximately 30% of the population is without a facility in which they can practice basic hand washing. During the era of COVID-19, hand washing is more important than ever, and this lack of washing facilities could be detrimental to the country.
Steps Forward
The Water, Sanitation and Hygiene Project at World Vision Ethiopia has made great strides in providing clean drinking water and sanitation to Ethiopia. WVE's project "principally aims to reach children and families with a holistic suite of WASH interventions."
WVE has made a big difference since it started the WASH project in 2011. Between 2011 and 2018, WVE successfully provided 2.4 million Ethiopians with dignified sanitation. In addition to this success, it was also able to make sure that 2.45 million Ethiopians are practicing good hygiene.
In addition to the WASH project, WVE also works to fight disease and sickness. The organization's programs contribute to the health of more than 3.5 million vulnerable children in Ethiopia. Over the past 10 years, the organization has successfully built a hospital, 55 health centers, 257 health posts and 131 additional maternity blocks. The programs also renovated 11 outdated facilities and worked to provide the facilities with the necessary equipment.
WVE has also committed itself to combat illiteracy in Ethiopia, a necessity in any developing country. It offers a literacy program to children in Ethiopia, which is to help the children further their reading skills.
Over the past 10 years, there have been great steps forward towards decreasing poverty in Ethiopia. While these improvements are cause for celebration, it is also vital to address the poverty that still exists in the developing nation. All too often, people see progress as a sign that efforts are working and that they can simply maintain them or even cut them back. Ethiopia's recent success is an encouraging sign, but one that needs to spur, not curtail further action.
– Sophia Gardner
Photo: Flickr
https://borgenproject.org/wp-content/uploads/logo.jpg
0
0
Kim Thelwell
https://borgenproject.org/wp-content/uploads/logo.jpg
Kim Thelwell
2020-07-12 08:51:37
2022-04-20 15:28:39
Decreasing Poverty in Ethiopia