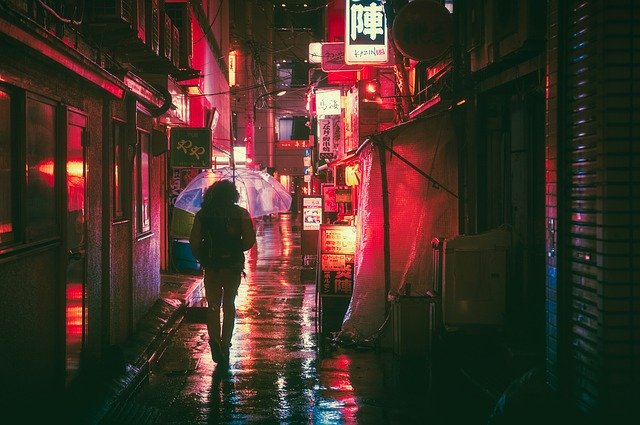 The film titled, "Nobody Knows" or "Dare Mo Shiranai" in Japanese, shows the issues of poverty in present-day Japan — even though the film was made in 2004. The film, based on a child abandonment case, takes off when the single-mother, Keiko, leaves her boyfriend's apartment. The oldest child, who is just 12 years old, had to care for his younger siblings (whose existence is hidden from neighbors and the landlord). The film depicts the struggle of poor children as well as a poor, single mother in a Japanese society where people are not willing to take decisive action to help others. Although Japan is one of the most developed countries in the world, 14% of children experienced poverty in 2018.
The Struggle of Single-Parent Households
About 56% of children raised by a single-parent live in poverty. In the film, the mother struggles financially. She explains that she has difficulties finding an apartment because of her status as a single parent of four kids. Finding a stable job can be difficult in current Japanese society because of the common perception that single mothers are unreliable.
Employers are hesitant to hire single-mothers because they may not be able to work when a child gets sick, for example. They end up working as irregular or part-time workers — a status that garners a lower income and less stability when compared with full-time. Irregular workers make up 40% of the workforce in Japan. Many single mothers have to work at two or more places in order to feed their children. In the film, the mother has no financial support from the fathers of her children. The reality of a single mother is often the same and due to current laws in Japan — single-mothers are often unable to obtain financial support from the fathers of their children. These factors all lead to the existence of subtle poverty in present-day Japan.
Ramifications for the Children
Although the children in the film cannot go to school, children from single-parent households who do go to school tend to struggle academically. The percentage of children who perform below average at school is higher for children who have single-parents when compared with those who have both parents. These children are more likely to be unable to attend "cram school" — where many Japanese students study for exams, after regular school. These factors regarding academic performance affect the earnings and job potential of these children's future. In this way, the poverty of the current generation is passed on to the next generation. Furthermore, it is difficult to distinguish which children are struggling with poverty. This makes the issue of child poverty in present-day Japan even more elusive.
COVID-19's Effects on Single Mothers and Children
Because of the current economic situation due to COVID-19, non-regular employees are at risk. The law does not protect them from getting fired and unemployment insurance may not be available for some. The request to stay home from the government has affected certain teenagers who have nowhere to go due to poverty or other family issues. Moreover, the closing of school negatively affected the children who rely on school meals.
Actions of Nonprofit Organizations
Several nonprofit organizations and volunteers have worked to help the people in need. Colabo, an organization helping girls in need, has provided food and shelter to teenage girls who have nowhere to turn — due to poverty, abusive parents or other personal reasons. Colabo reaches out to these girls in the city at night to let them know of its free service. In 2019, more than 500 girls used its bus café, where it provides free food and counseling services. Also, Colabo rents apartments at cheap prices for the girls' use.
Kodomo Shokudo is a cafeteria that provides children with food — either for free or at a cheap price. In 2018, there were more than 2,200 locations across the country. These locations each have different programs to help children in need and many also provide a place where children can study and play. One of these locations even helps children learn how to cook. Kodomo Shokudo unfortunately cannot open presently due to the current COVID-19 pandemic. Some locations recently started delivering food to people in need and children who came to the cafeteria often. These initiatives by nonprofit organizations and their volunteers help poor children and spread awareness of child poverty in present-day Japan.
Addressing the Problem
The film "Nobody Knows" is more than 10 years old. However, the invisibility of poverty in present-day Japan and the struggle of single mothers are still prevalent in Japanese society. Raising awareness around poverty in present-day Japan is crucial to effectively address and solve the issue.
– Sayaka Ojima
Photo: Pixabay
https://borgenproject.org/wp-content/uploads/logo.jpg
0
0
Kim Thelwell
https://borgenproject.org/wp-content/uploads/logo.jpg
Kim Thelwell
2020-09-27 10:00:39
2020-09-25 15:35:09
"Nobody Knows": Poverty in Present-Day Japan