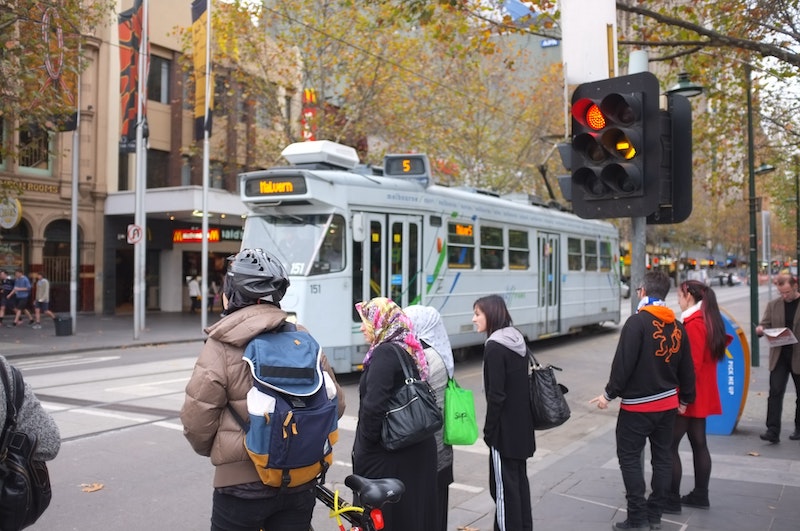 Australia has the world's 13th-largest economy by gross domestic product (GDP) in 2022. Nonetheless, there is a significant gender wage gap in Australia. According to the Australian Workplace Gender Equality Agency (WGEA), the gender wage gap is the difference in average earnings between females and males. A variety of factors contribute to reduced wages for women in comparison to men, causing the former to lag behind economically. In this sense, Australia is setting forward further acts to close the gap, given its previous shortcomings.
Overview
Over the last two decades, the gender wage gap in Australia has varied from 13% to 19%. According to the latest data from November 2021, the gender pay gap stands at 13.8%, which WGEA measured with information from the Australian Bureau of Statistics (ABS). As of November 2021, "women's average weekly total full-time earnings are $316.80 less" than men. For women who work part-time, "women's average weekly total earnings are $483.30 less per week than men." The World Economic Forum's 2021 Global Gender Gap Report ranked Australia 50th out of 156 nations, much lower than Australia's 15th ranking in 2006.
Contributing Factors to the Gender Wage Gap in Australia
The WGEA 2021 report lists four major culprits behind the gender wage gap in Australia:
Discrimination in workplace recruitment and wage/salary decisions.
Gender-dominant industries, "with female-dominated industries and jobs attracting lower wages."
Women bear the burden of unpaid childcare with inadequate job flexibility "to accommodate these responsibilities," especially in higher-level job roles.
Women require more time outside of the labor force, which detrimentally affects their career advancement and opportunities for progression.
Disrupted Past Actions
Australia stood as a pioneer in implementing laws to uphold the principle "equal pay for equal work" in 1969 as well as 1972, later bringing gender equality reporting in 1986. In 2012, the Workplace Gender Equality Act came into operation, asking employers to file an annual report with WGEA containing "data by gender on remuneration, workforce composition and the recruitment, promotions and resignations of their employees."
Furthermore, in 2017, the government introduced "Towards 2025: An Australian Government strategy to boost women's workforce participation," with the aim to close the gender gap in workforce participation by 25% by the year 2025. This would equate to adding 200,000 Australian females to the nation's workforce.
Indeed, the early results were promising, with the national gender pay gap decreasing from 18.6% (2014) to 14.1% (2018). That said, the outbreak of the COVID-19 pandemic stifled progress, resulting in a minor increase to 14.2% (2021), indicating that full-time working Australian women would have had to work an additional 61 days in a period of 12 months to earn the equivalent of a male in the same position.
COVID-19 aside, Australia lacked transparency and accountability in terms of action to create change, despite "a world-leading dataset on workplace gender equality." The incentives or penalties introduced by the nation were not effective enough to alter behavior on an organizational level. Specifically, the country only insisted on large-scale, private corporations reporting on gender equality, meaning many other entities did not have equal gender equality responsibilities.
Looking Ahead
As Australia's economy recovers from the pandemic, Danielle Wood, CEO of Melbourne's Grattan Institute, recommended in a report that "the Federal Government supports women's jobs by making a longer-term investment in childcare to encourage women's workforce participation."
The Australian government gives the main caretaker of a newborn or adopted child 18 weeks of paid parental leave. Australian women utilize about 98% of Australia's government-financed paid parental leave.
On May 9, 2022, the Australian Greens political party released a policy to raise wages in female-dominated industries, namely nursing, childcare and education, with the first and foremost purpose to force the gender wage gap in Australia to narrow.
Regarding transparency and accountability, the WGEA is taking action to ensure gender equality and close the gender pay gap. Established in 1986, the WGEA uses data-driven strategies to create change. The agency utilizes four main strategies to address the gender wage gap and gender inequality as a whole.
These consist of helping employers fulfill reporting requirements under the Workplace Gender Equality Act 2012 and publishing lists of non-compliant organizations to push for change. In addition, the organization runs a Pay Equity Ambassador program so that leaders within businesses can influence and promote pay equity within the workplace. Furthermore, standout organizations receive an Employer of Choice for Gender Equality (EOCGE) citation award to recognize efforts to advance equality and encourage commitments to transformative change.
The ongoing efforts to bridge the gender wage gap in Australia, particularly those efforts learned from past experiences, promise a bright future in which women and men receive equal payment and treatment.
– Lan Nguyen
Photo: Unsplash
https://borgenproject.org/wp-content/uploads/logo.jpg
0
0
Saiesha
https://borgenproject.org/wp-content/uploads/logo.jpg
Saiesha
2022-06-07 07:30:56
2022-05-24 10:51:19
Gender Wage Gap in Australia