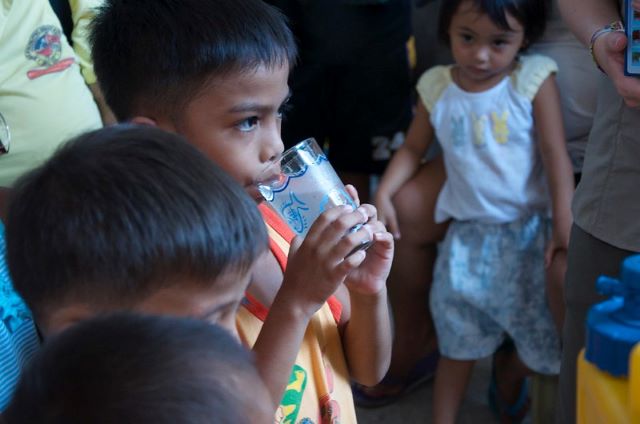 According to the World Health Organization (WHO), 2.1 billion people lack access to safe drinking, with people in rural areas with limited infrastructure being mostly affected. Within the Philippines, this concept manifests in that 91% of the country's estimated 100.7 million population have access to basic water services, but access is highly inequitable across the country, with regional basic water services access ranging from 62% to 100%. To combat water insecurity, government bodies, non-governmental organizations (NGO's) and independent parties have collaborated to ensure that all citizens have access to clean drinking water in the Philippines.
The Philippine Clean Water Act
In 2004, the government passed the Philippine Clean Water Act which aims to protect water bodies from pollution and monitor their safety. This was implemented through multiple boards of governors and local mayors who were given specific water sources to monitor and maintain. By localizing management, the government found that leaders were more driven to clean their water because it affected their personal community. In addition, this strategy hinged upon community involvement as well, which led to a greater public awareness of water sanitation. In other countries with a similar problem, this localized strategy could work to create a body of legislators invested in water access, which would lead to cleaner water overall.
Hydropanel Fields
Water sanitizing technology has also been instrumental in guaranteeing access to all populations in the Philippines, specifically the rural ones. For the indigenous people of Palawan, the lack of clean drinking water is due to their lack of access to city centers and infrastructure. SOURCE Global and Conservation International collaborated to create a field of hydropanels that will create 40,000 liters of clean drinking water each year. Because the hydropanels are portable and easy to assemble, they can theoretically be used anywhere in the world. This opens up possibilities globally for communities with inadequate drinking water access. Going forward, this model could be used to eradicate water insecurity.
Water.org
Another influential NGO has been Water.org, which provides no-interest loans to families trying to gain access to clean water in their homes. These loans are used to rig homes with plumbing as well as build wells. The organization is unique in that it addresses the economic issues associated with a lack of clean water. Without clean water, families contract diseases at higher rates, which limits their ability to work and earn an income. In addition, because these illnesses tend to affect children at higher proportions, access to clean water means a chance for education. Water.org's belief is that by providing rural communities with their own funding, the people in that community will be able to build themselves up independently and ensure a legacy of success. As of now, the goal of the organization is to help the government in the Philippines reach its goal of access to clean drinking water for all by 2028.
Other Organizations for Water Access
Two other notable NGOs are DAI and Clean Water International. Both of these organizations work globally to ensure all people have access to clean water. In the Philippines, DAI specifically works to improve sanitation techniques. This has been accomplished through infrastructure projects that transport water in safer ways as well as education campaigns that teach communities how to check if the water is clean and how to clean it properly. Similar to this, Clean Water International has worked to increase sanitation. Both of these organizations maintain that proper sanitation is essential to access to clean water and have provided the funds to create proper water sanitation.
Access to Clean Drinking Water
Without access to clean water, communities are barred from work opportunities, exposed to disease and experience the effects of poverty at higher proportions. As seen in the Philippines, a multi-faceted and robust approach is needed to address this crisis and it requires the cooperation of all. The problem of lack of access to clean drinking water in the Philippines cannot be addressed simply by giving communities water bottles. It must be a ground-up approach that gives communities the tools to create and access clean water for years to come.
– Mary Buffaloe
Photo: Flickr
https://borgenproject.org/wp-content/uploads/logo.jpg
0
0
Yuki
https://borgenproject.org/wp-content/uploads/logo.jpg
Yuki
2021-01-06 06:53:12
2021-01-06 06:53:12
Access to Clean Drinking Water in the Philippines