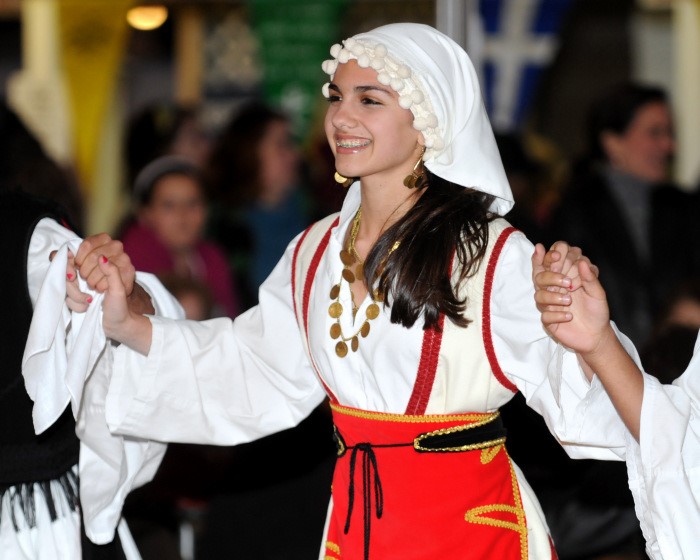 The Republic of Cyprus is located in the eastern Mediterranean Sea. With a population of 1.2 million people, this country faces gender inequality in education, wages and poverty rates. However, its government is working to improve women's rights in Cyprus through various policies and programs.
The Gender Gap
Cyprus ranks 21st on the European Union's Gender Equality Index. The European Institute for Gender Equality (EIGE) developed this measurement to see how different factors like age and disability have an impact on gender equality. Cyprus' ranking emphasizes the need for improved gender equality, specifically women's rights. Even though there are more women in education than men, in 2017, only 32% of women were secondary school graduates. However, this percentage went up to 38% only a year later.
Despite having more female graduates from secondary and tertiary education, men often receive more pay than women. In fact, women earn half of what men earn. A disproportionate number of women live in poverty in comparison to men. The AROPE (at-risk-of-poverty and social exclusion) measure, which measures poverty, exclusion from the labor market and material deprivation, found that 23.3% of women were in poverty in 2019 while men were at 21.2%. Three in 10 women were at risk of poverty or social exclusion in 2017.
Despite its low ranking in the Gender Equality Index, Cyprus is making faster progress than other countries when it comes to gender equality scores. One can credit this improvement to effective government initiatives.
Government Initiatives
The Constitution of Cyprus has a section on gender equality. Article 28 of the constitution focuses on the equal treatment of women and prohibits discrimination. Cyprus has implemented many government policies and programs to improve gender equality in the country. The government distributed its Strategic Plan on Equality between Women and Men 2014-2017 to different government departments, ministries and local authorities. This precedent has continued with its National Action Plan (NAP) on Gender Equality 2018-2021, increasing awareness for gender equality throughout different areas of the country.
The government of Cyprus has established six new committees to bridge this gender gap. Two committees specifically target violence against women and trafficking and economic empowerment. The government has also increased collaboration with different women's organizations.
Cyprus Women's Lobby and Cyprus Antipoverty Network
The Cyprus Women's Lobby is a branch of the European Women's Lobby, a nonprofit organization that works with European institutions and civil society organizations. The Cyprus Women's Lobby is a network of 16 women's organizations and nonprofit organizations. This group formed in 2008 to improve gender equality and women's rights in Cyprus. The NAPN-Cyprus (National Anti-Poverty Network Cyprus) is a network of nonprofit organizations. This network focuses on eliminating poverty and social exclusion. NAPN-Cyprus helps alleviate the gender inequality in the country, specifically of women's rights due to their higher levels of poverty.
Women face a disproportionate amount of inequality in Cyprus. However, their government and different nonprofit organizations are looking to bridge this gap in inequality.
– Mia Banuelos
Photo: Flickr
https://borgenproject.org/wp-content/uploads/logo.jpg
0
0
Kim Thelwell
https://borgenproject.org/wp-content/uploads/logo.jpg
Kim Thelwell
2021-05-16 13:12:33
2021-05-26 13:12:45
Organizations and Government Initiatives Tackling Women's Rights in Cyprus