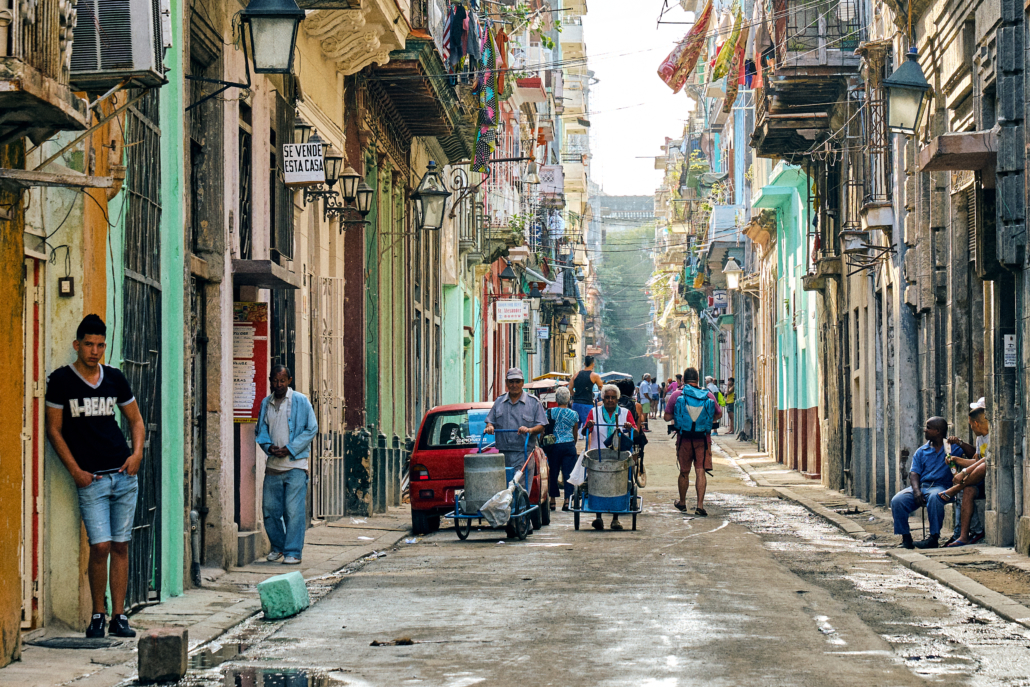 In 1962, the U.S. imposed a full embargo on Cuba which prohibits all trade between the two countries. Since then, Havana, the capital city of Cuba, has become ridden with poverty and inequality. Here are seven facts about poverty in Havana.
7 Facts About Poverty in Havana
Living Conditions: Under the Castro government, the housing deficit in Havana has grown by 20 percent each year since the 1990s. Out of 2.6 million housing units, 1 million are below standards. Most buildings have not been updated or maintained properly since 1959. There are 696 multi-family buildings in a critical state, leaving some Havana residents in fear of having their roofs collapse. In rural areas, Havana residents sometimes live in self-made huts with dirt flooring. The government is working to improve living conditions, but it could take up to 10 years to meet demands.
Economic Classes: The Cuban government has not recently published poverty data for Havana; however, the average salary for those working a government job is around $20 a month. Doctors and nurses have recently received a raise which gives specialized doctors $67 a month and entry-level nurses $25 a month. If a doctor works a typical 40-hour workweek, this means that they would make around 42 cents an hour. Waiters and cashiers in Havana on average earn less than $220 a year, which is four times less than what doctors make.
Hotels and Tourism: Around 26 hotels in Havana are tied to the Cuban military and therefore the money gained from tourism does not benefit the people of Cuba. An alternative option for tourists is Airbnb, as this directly benefits citizens by allowing them to rent out their rooms. Sometimes, the money Cubans earn from Airbnb rentals is more than they would make in an entire month.
Food Rationing: In Havana, the government rations chicken, eggs, rice, beans, soap and other basic goods. Rationing has forced the citizens of Havana to plant their own gardens and farms. Today, over 90 percent of the produce that people consume in Havana grows there. An organization called Proyecto Communitario Conservacion Alimentos (Community Food Preservation Project) helps teach Cubans to grow and preserve their own food. These efforts have helped many people in Havana learn to cook food from the goods they produced themselves.
Social Systems: Despite the fact that the average person in Havana lives on less than $1.20 a day, Cuba boasts having one of the highest literacy rates in the world due to their free education. Health care is also free and considered a human right. People in Havana live just as long as U.S. citizens, regardless of their impoverished living conditions.
Currency: Cubans have two currencies, each with different uses. Local Cubans in Havana use the CUP (Cuban Peso Nacional), which converts as 25 CUP per $1 USD, while tourists use the CUC (Cuban Convertible Currency), which holds the same value as the U.S. dollar. The dual currency system has created large inequalities in Havana because only those working in the tourism industry use CUC. This has created a two-tier class system that benefits only those working in tourism. To remedy this, however, the Cuban government has plans underway to eliminate the dual-currency system.
U.S. Embargo: The embargo between the U.S. and Cuba has been a contributing factor to Havana's fall from grace. According to NAFSA, resuming American travel and trade will not only boost the Cuban economy but will also empower Cubans to impose change on their government. The NAFSA Cuban Engagement Initiative works on legislation that will end the U.S. embargo on Cuba.
There is a long road ahead to end Havana's poverty crisis, but with people doing work to change U.S. policies and increase responsible tourism, the world could see Cuba's capital city return to its once elevated state. The most important step is to spread awareness and mobilize to change government policies that will benefit Havana's citizens.
– Lisa Di Nuzzo
Photo: Flickr
https://borgenproject.org/wp-content/uploads/logo.jpg
0
0
Lynsey Alexander
https://borgenproject.org/wp-content/uploads/logo.jpg
Lynsey Alexander
2019-11-11 13:09:53
2020-01-18 13:45:27
7 Facts About Poverty in Havana