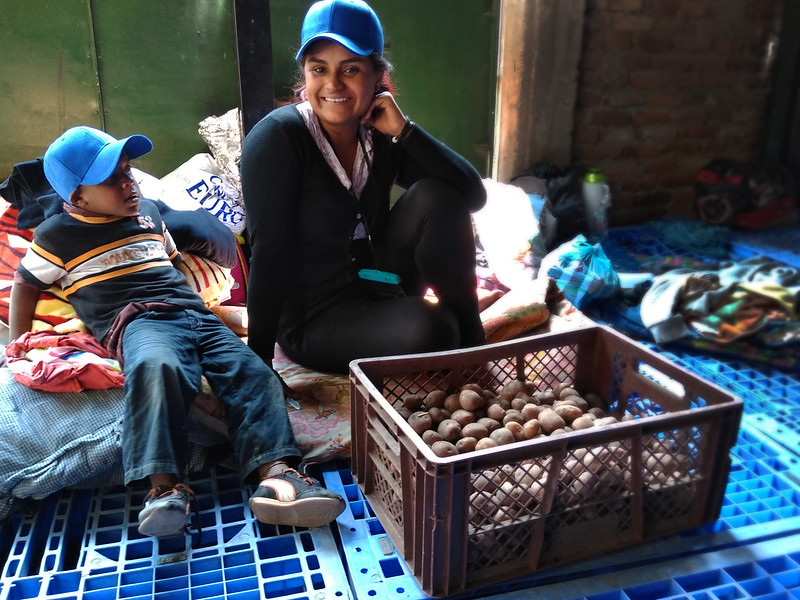 According to the World Food Programme's 2019 report, in the current Venezuelan economy, food insecurity has brought approximately 2.3 million Venezuelans into extreme poverty. Thankfully, international organizations are coming in to help mitigate this reality.
Food Insecurity and Poverty in Venezuela
Andres Burgos wakes up around 3 a.m. every day to prepare arepas: the Venezuela staple of cornbread. After filling his backpack, he rides his bicycle through the streets of Caracas, Venezuela. He looks for people prying into trash bags for food and offers them this bread stuffed with ham, cheese or vegetables. There are many others like Burgos that do the same in Venezuela's major cities.
According to the Food and Agricultural Organization of the United Nations (FAO), levels of food insecurity are higher in 2021 than in the WFP study from 2019. In the same line of analysis, ENCOVI, a group of national universities, conducted a survey that concluded 74% of Venezuelan households face extreme poverty and food insecurity.
Due to the economic situation in the country, the pattern of consumption has forced the fragile population to change diet habits. Individuals are forced toward consuming more carbohydrates such as rice, pasta and beans. Items including meat, fish, eggs, cheese and vegetables are often too expensive for this sector of society. This type of diet leads to chronic malnutrition.
Addressing Food Insecurity in Venezuela
Numerous organizations are advocating to improve the lives of Venezuelans in need. Recently, Executive Director of the WFP David Beasley arrived in the country to set up the program: The Venezuela Humanitarian Response Plan with Humanitarian Needs Overview 2020. The goal is to reach out to the most vulnerable populations and include them in the program's three objectives: to ensure the survival and well-being of the most vulnerable, to continue sustaining essential services and strengthening resilience and livelihoods and to strengthen institutional and community mechanisms to prevent, mitigate and respond to protection risks
Cuatro Por Venezuela Foundation is another organization that collects funds with the goal of empowering vulnerable Venezuelans with the skills to provide for their own needs and ultimately improve their quality of life. Programs include a health program, a nutrition program and an empowerment program. The health program provides medicine and supplies and hosts educational health drives. The focus of the nutrition program is providing food staples, including formula, to orphanages, nursing homes, schools, hospitals and organizations that cook for the homeless. Additionally, the empowerment program offers training for success in micro-business and funds educational programs centered around children's creativity, social dialogue and use of their free time.
GlobalGiving is a website that hosts groups and organizations that are collecting funds for a variety of social programs. This one site offers the ability to donate to programs targeting a large spectrum of vulnerable individuals, including the food insecure in Venezuela. Likewise, Alimenta la Solidaridad is an organization that develops sustainable solutions to the food security challenges of Venezuelan families. The organization promotes community organization and volunteer work as a way to provide daily lunches to children at risk of or experiencing a nutritional deficiency as a result of the complex humanitarian crisis.
These organizations are just a handful from the vast number working toward helping the most vulnerable populations of Venezuela who are facing food insecurity and poverty.
– Carlos Eduardo Velarde Vásquez
Photo: Flickr
https://borgenproject.org/wp-content/uploads/logo.jpg
0
0
Kim Thelwell
https://borgenproject.org/wp-content/uploads/logo.jpg
Kim Thelwell
2021-05-19 01:31:31
2021-05-15 12:09:50
Food Insecurity in Venezuela