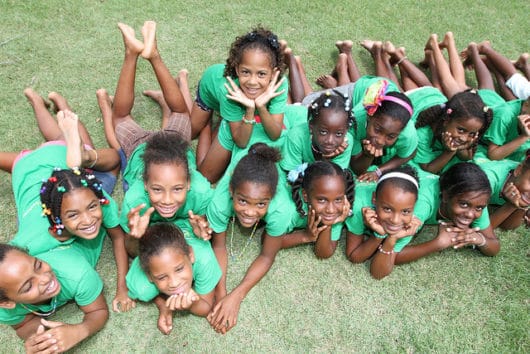 The Dominican Republic is a geographically and ethnically diverse island nation located in the Caribbean and shares the island of Hispaniola with Haiti. The past few decades have seen momentous change for the country, both political and economic. This change has been mostly positive, resulting in the more representative democracy and growing economy. In the text below, the top 10 facts about living conditions in the Dominican Republic are presented.
Top 10 Facts about Living Conditions in the Dominican Republic
The Dominican Republic is a presidential republic, with approximately 10.5 million residents, making it the second most populous nation in the Caribbean. Consequently, it is one of the most influential countries in the region.
A remarkable development of the country can be seen best by looking at the country's GDP growth rate. The economy grew by 6.3 percent in 2018 and averaged around 5 percent growth in the preceding decade. The country benefits from a large export market in the United States and a service-based economy, particularly tourism. Millions of people visit the country every year for its warm climate and beaches.
Dominicans elect their leaders through democratic elections. The president is elected to a four-year term, and the office is currently held by President Danilo Medina. Democratic elections are certainly an improvement from the country's history of autocratic rule. However, Freedom House states that elections could be more inclusive if equal access to party funding, media coverage, and vote count efficiency were improved.
Despite sustaining impressive economic growth, the country performs quite poorly in several health metrics. Life expectancy ranks 151th out of 223 countries, infant mortality at 22.7 deaths per 1,000 is well above the world average, and infectious diseases such as dengue fever, AIDS and typhoid remain prevalent.
Primary education in the Dominican Republic is compulsory. Eighty-five percent of Dominicans are officially literate. However, an educational divide exists between the wealthy and the poor. Poorer Dominicans are less likely to pursue a college or vocational degree, likely due to added household responsibilities, such as caring for family and earning money.
Crime remains a concern in the Dominican Republic. As a transit point for narcotics entering North America, gang activity is constantly present. The conflicts among rival gangs contribute to a homicide rate of 30 per 100,000 inhabitants, ranking the Dominican Republic in the top 10 worldwide homicide leaders.
Pervasive corruption is a grim reality in the Dominican Republic. From multinational corporations bribing government officials for favorable business deals to police officers hoping to make a quick dollar on the side, many Dominicans accept corruption as inevitable. The Corruptions Perceptions Index ranks nations by assigning them a score in a range from zero to 100, zero being least corrupt. The Dominican Republic receives a score of 33, ranking it at the 103rd place out of 167 countries assessed. Such corruption robs citizens of efficient government, as their tax dollars are squandered in favor of preferential treatment for those loyal to the government.
Although poverty is declining, income inequality is a concern for the country. Poverty decreased from 30.8 percent to 28.9 percent in 2016, although still leaving over a quarter of the population poor. Dominican Republic's GINI coefficient, which measures income inequality, is 45.3, considered to be moderately high.
Another issue plaguing the Dominican Republic is access to efficient electricity. This has consequences for many sectors of society, most critically medicine. The Inter-American Development Bank is providing a $400 million loan to the Dominican government, with a goal of improving energy efficiency. This will be accomplished through improving oversight of the electricity network's regulatory board and reforming the private electricity market.
Fleeing poverty and devastation from earthquakes, hundreds of thousands of Haitians have immigrated to their neighboring nation in search of a better life. The Dominican government has recently taken drastic measures regarding this issue, including deportation crackdowns and ending birthright citizenship. Tactfully addressing this challenge is paramount for the Dominican Republic, as uncontrolled immigration can strain social services. However, the plight of refugees must also be taken into consideration.
Life in the Dominican Republic can be seen as beautiful, considering the country's natural riches and beautiful sceneries. However, this island nation still has a long way to go in achieving equality and high living standards for its citizens. Improvements have been made in the past few years, but the government must address various issues, such as crime and corruption, in order to make a country true heaven on Earth.
– Joseph Banish
Photo: Flickr
https://borgenproject.org/wp-content/uploads/logo.jpg
0
0
Kim Thelwell
https://borgenproject.org/wp-content/uploads/logo.jpg
Kim Thelwell
2019-02-15 01:30:33
2019-12-16 08:17:29
Top 10 Facts About Living Conditions in the Dominican Republic