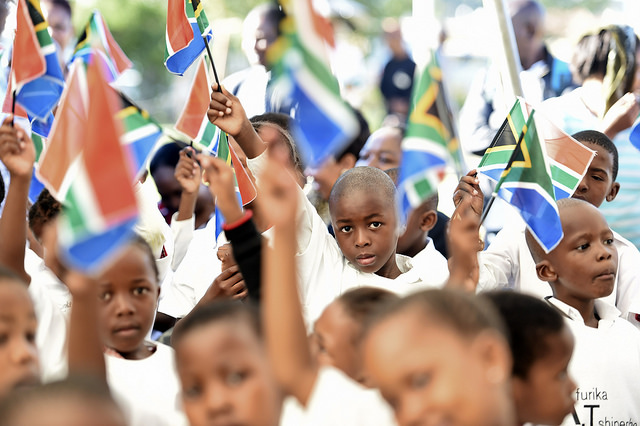 Namola, the innovative app dubbed "Uber for Police," has just rolled out across South Africa. The free app, created with the City of Tshwane municipality, turns users' phones into panic buttons; registered South Africans can instantly report crimes to Namola's 24/7 response line. Namola alleviates some pressure on South Africa's overextended emergency response number and decreases police response times.
South Africa has some of the highest crime rates in the world. In 2016-17, 1.2 million South African households were the victim of 1.5 million crimes. On average, 52 people were murdered every day. Heavy crime in South Africa strains the country's emergency response services and leaves some victims with delayed support.
South Africa also has low rates of reporting for some crimes. While 95 percent of murders in South Africa were reported to the police in 2016-17, only 57 percent of house robberies were reported. There was a severe underreporting of non-violent crimes – only about half of thefts from cars and house break-ins were reported.
Namola acts as an intermediary to victims of crime in South Africa and 10111 centers. The free 24/7 crime response app answers and pre-screens calls to alleviate some work from emergency response teams. For genuine calls, Namola shares pertinent information and the GPS location of the caller with the nearest police department or citizen responder. This partnership improves the efficiency of South Africa's crime response services.
Namola works even if the user's phone is stolen or destroyed. The app has a call-in number that can also be utilized to access emergency services.
Developers hope Namola will speed up the process of reporting a crime in South Africa by streamlining communication. This new reporting system also has the potential to encourage more South Africans to disclose non-violent crimes by making it easier to contact the authorities. The service eliminates the need to repeatedly call 10111; Namola calls are answered 24/7.
The app now has over 80,000 registered users across South Africa and developers aim to outfit all of the country's police patrol cars with the system.
South Africa's Police Minister Fikile Mbalula applauds the public-private partnership, saying: "We continue to emphasize that crime-fighting requires civil society to work together with police. Modern technology empowers our people to protect themselves and access information and help."
– Katherine Parks
Photo: Flickr
https://borgenproject.org/wp-content/uploads/logo.jpg
0
0
Borgen Project
https://borgenproject.org/wp-content/uploads/logo.jpg
Borgen Project
2017-11-27 01:30:17
2019-12-23 07:50:00
Namola: An Innovative Way to Report a Crime in South Africa