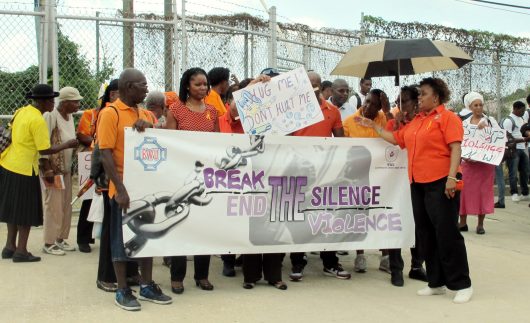 On August 15-17, 2017, a workshop was held to prioritize citizen security and crime reduction throughout the Southern and Eastern Caribbean region. The conference was a start in the process of reducing crime and violence in Barbados, one of the countries that participated in the workshop.
CariSECURE Project
The conference was organized through the Strengthening Evidence Based Decision Making for Citizen Security in the Caribbean Project (CariSECURE). The essential goal of the project is to decrease the incidence of youth crime and violence through policy-making and programming throughout the Southern and Eastern Caribbean region.
The United States Agency for International Development (USAID) partnered with the United Nations Development Programme (UNDP) to formulate the CariSECURE toolkit, funded fully by the USAID.
The USAID consulted with many regional stakeholders, including 10 delegates from the Organization of Eastern Caribbean States (OECS) and the Caribbean Community Secretariat, in development of reducing crime and violence in Barbados and other Caribbean countries.
What does CariSECURE Do?
The CariSECURE project advances citizen security data management, analysis and monitoring for reduction of crime and violence in Caribbean countries. Through reporting on citizen security patterns, the project converts quantitative data into valuable qualitative information, which then enables public servants the ability to generate data-driven results.
The project relies on the ideas of intervention logic by focusing on problem prevention rather than addressing the problem after it occurs. Identifying the problem, recognizing the risk factors, developing preventive strategies and adopting the preventive strategies are the four essential steps of intervention logic.
Barbados National Task Force for the CariSECURE Project
To help implement the ideas of CariSECURE, Barbados developed a National Task Force to instill administration and coordination of the project to reduce crime and violence in Barbados.
Mr. Stephen O'Malley, Resident Representative, UNDP Barbados and the OECS described that"the National Task Force will be particularly helpful in driving the management and coordination of the Toolkit" in Barbados and the whole Caribbean.
The National Task Force was officially launched on February 21, 2018 in Bridgetown, Barbados by the Honourable Adriel D. Brathwaite, the Attorney General and Minister of Home Affairs in Barbados. Law-enforcement officials assisted in the launching of the National Task Force, which is the official implementation of CariSECURE in Barbados.
The Barbados National Task Force is composed of senior staff members from various public institutions that deal with crime and violence, which include the Royal Barbados Police Force, the Probation Department, the Courts, the Department of Public Prosecution, Prisons, the Statistical Service, Government Industrial School and the Criminal Justice Research and Planning Unit.
A Step in the Right Direction
The Honourable Brathwaite described how "reliable data provides an invaluable resource for the development and implementation of evidence-based policies and programs which have the potential to reduce crime and violence among the youth population." The CariSECURE project was implemented by the National Task Force to secure an effective means in reducing crime and violence in Barbados.
– Andrea Quade
Photo: Flickr
https://borgenproject.org/wp-content/uploads/logo.jpg
0
0
Borgen Project
https://borgenproject.org/wp-content/uploads/logo.jpg
Borgen Project
2018-05-06 01:30:49
2019-12-18 15:23:18
CariSECURE Reduces Crime and Violence in Barbados